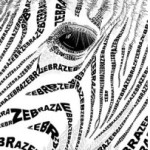 Thank you Jimmy Kimmel, vaccinators, state representatives and others who think I should vaccinate.
I want to thank you first and foremost for paying for my son Crash's medical necessities. See Crash is having more and more symptoms as the years progress, despite our efforts to undo the damage. Those first years, with just private insurance coverage, were EX-PEN-SIVE. Even with 80% covered, out-of-pocket adds up:
$50 a week for bi-weekly physical therapy for 18 months;
$3000 for ankle foot orthotics every 18 months or sooner;
$300+ for each specialist consultation every six months for five years;
luckily, no durable medical equipment.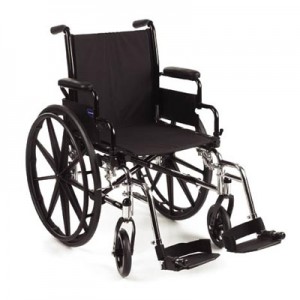 Back then, Crash was denied a pushchair – the evaluating physical therapist didn't think it was really necessary, yet, connected me to a sales rep who had an older demo pushchair that would've ended up in a dumpster. One of many paradoxes we've experienced. Crash was too small for this pushchair, at four years, swallowed up by the wideness of the 14-inch seat. I found a smaller size on Craigslist for dirt cheap, which lasted through five years of growth. A Mom does right by her child – always . . . Well, usually. Duplicate everything I mentioned and double the cost since Negotiator started younger, and I didn't have the wisdom and experience to avoid another injury.
More recently, you've also paid for breathing supports ($20,000) and mobility equipment ($18,000). Crash asked for modifications to the mobility equipment. So I scheduled an evaluation, which showed a change in growth and demonstrated a need for new modifications. I advocated for Crash, pointing out each and every struggle with daily living. A letter was written by his physical therapist, a signature added from a specialist and coordinated by the sales rep for the supplier. The phone call saying "the parts are ordered" came without much fanfare – no prior authorization needed and no denial.  No "please explain in more detail to determine medical necessity." No need to prove that this progression isn't our reality. New modifications will be $13,000 and involve a shipping crate plus 2+ weeks of loaner equipment. Crash's mobility equipment will be more expensive than the average car.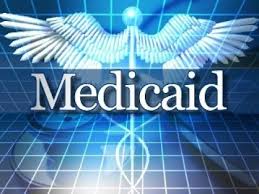 Typically, primary insurance pays a percentage, and we would pay the rest – eventually. But because of their level of disability, we as a family qualified for secondary insurance for Negotiator and Crash many years ago. They are certified disabled by the state, who goes through medical records with a fine-tooth comb every four years. Not every state offers this benefit. Secondary insurance pays what primary doesn't; you pay through federal and state taxes for our Medicaid, which pays for Crash's ongoing medical necessities. So thank you for paying for the consequences of our decision to vaccinate. These necessities make our life interactive and allow us to be a part of our community economics. Yep, partially vaccinated and in the community.
As more test results come in and I learn more from Thinkers, the more I am convinced of vaccine injury as the major contributing factor to my kids' clinical mitochondrial disease symptoms. I made the choice to follow the herd and trust our pediatrician(s) – once after Negotiators' stroke and once after switching pediatricians but ignoring my gut feelings. We continued to vaccinate Crash after obvious gross motor delays. No one could put Crash in a diagnostic box (no CP, SMA, RTT, myasthenia gravis or muscular dystrophy at the beginning). After Negotiator's third life-changing event occurred (stroke, seizures, then myopathy), only then did I stop to Think and decide to make this right. See, I do get to decide medical procedures for my family  – every last one, simple or complex, if and when or where.
So maybe you want to rethink this whole idea of taking away parents' choice to refuse vaccinations. The cost of supporting the medical needs of this generation of vaccine-injured kids is insurmountable, which is certainly not in the interests of the "Greater Good." So why would you even consider forcing another parent or constituent to accept what should be an optional medical procedure? You parents of kids with leukemia who have been who have been speaking out in favor of vaccine mandates, you didn't choose cancer; yet you want me to choose a known risk for my children with a 10-year history of vaccine injury?
What right would have to be taken away for you to empathize with us rather than accuse us? How long will you follow the herd and not question what your own personal sacrifice for the "Greater Good" could be? Team TMR's CRUSH took this scenario to its logical conclusion: Imagine CPS being called because you refused Tamiflu. Imagine jail because you refuse the flu shot. Imagine parents suing each other because their kid came home sick from school and another child was sick in their class. Imagine forcing Grandma to have surgery. Imagine denying your right to choose a cancer treatment. This is the path we are headed down if we force people to vaccinate: where doctors play God and police your right to care for yourself and loved ones.
Until studies are done to see who is at risk for injury and how to prevent encephalopathy, seizures and myopathy, Thinkers will continue to question, do our homework, and make our own choices while looking forward to the day when truth will prevail.
~  RogueZebra
For more by RogueZebra, click here.