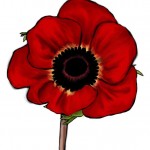 Back from Chicago, running crazy trying to get caught up.  Laundry, groceries, cleaning, cooking, catching up at work.  You all know the drill…..it takes two weeks to catch up on 5 days away.  I feel like I need a vacation.
I must admit, coming back from this conference was different.  I feel somewhat sad.  I loved having my TMR gang around along with all of the other awesome folks I met and connected with.  For a brief moment in time, I had my Autism Shangri La.  The hotel bar felt like Cheers….you could stroll in at any time of the day and grab a cocktail with one of your best buds and start talking shit (literally) without the bat of an eye.  It felt really good to be with people who get it.  I miss them terribly already 🙁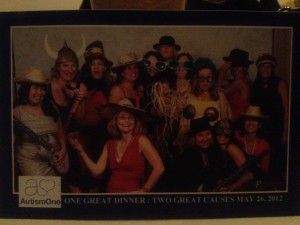 I had many moments of really strong emotion.  Although it was great to see everyone, I couldn't help but become overwhelmed at the drop of a hat, having to slip away into a bathroom stall for a quick cry.  All of these people in one place….bonding….connecting….all because their children were harmed and extremely sick and we are fighting with every tooth and nail to get them healthy again.  I loved being surrounded by wonderful people, but I hate the reason we needed to be there.  It weighed heavily on my heart.
The names.  The faces.  The stories.  The hugs.  The tears.  They will stay with me forever.  So many fantastic people I could write for days….but I want to take some time and talk about a few people I met that truly made an impact on me.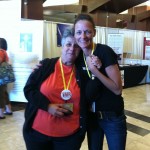 I had the pleasure of meeting this gem.  Real Momma is an avid reader and comments on the blog regularly.  She has a son who is in his teens and she has been a tremendous voice in the community.  Tweeting, talking, Facebooking, and spreading the word to anyone who will listen.  We hugged and chatted a bit and I looked forward to learning more about her story.  If I have half the oomph this lady has after years fighting for her son, I will be in good shape.  We connected again Sunday afternoon and talked for a good while.  I'm looking forward to fighting this battle with her.
It was during my chat with Real Momma that I saw Jake Crosby walk in with his father.   I had my one stalker moment of the conference and HAD to say hello to him.  I love his work for Age of Autism and adore the fact that he can rattle Offit the way he does.  Any kid that can do that is a hero in my book.  Another blast of Hope and inspiration.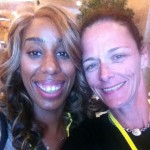 I got to finally meet my friend Mieko Perez in person.  You may remember Mieko.  I featured her story and organization in my "Freedom Of Choice" blog (https://thinkingmomsrevolution.com/2012/04/20/freedom-of-choice/).  She flew in from California for a quick trip but made a huge impact and connected with so many parents.  Working a movement AND looking fierce in those high heels.   She is truly a force to be reckoned with.  Proud to know her.
Then there was The Super Sibling we met on the sundeck.  A young girl of 19 named Laura.  She was there for a "Mother/Daughter" weekend so they could learn ways to help her brother.  She gushed as she talked about him, so proud and loving.  We had a long discussion about the impact on siblings and how I believed that it would be the siblings of these children that would invoke change.  By the end of our chat, we were all in tears.  The good kind.  Again….another blast of Hope.  That young woman is going to do great things in this life.  Mark my words.
It was Sunday afternoon that really did it for me and made me remember why we are doing what we are doing with TMR.  I sat outside in the sun, having a cigarette and talking MMS with a lovely man from New Zealand.  There was a woman on her phone; I could hear what she was saying to her husband on the other end.  She rattled off names of tests and doctors and talked about immune issues.  I knew it.  It was her first conference.  You could hear the energy in her voice.  There was something she could do.  She had Hope again.
I called out to a friend that was leaving and said I'd see her in November at the National Autism Conference in Florida (http://nac.nationalautismassociation.org/).  This girl came up to me and said, "I'm sorry if I was eavesdropping but did you say there was another conference?"  We started talking about NAA.  Her name was Kate.  She said this was her first and her boy was diagnosed about a month ago.  I applauded her tenacity and quick call to action.  We started talking….and talking….and talking.  We moved the convo into the bar for a drink.  Then another.  Then back out into the sun for another smoke.  She cried.  I cried.  We talked poop. We laughed. We hugged.  I felt like I was overloading her with information but she drank up every word.  Three hours later, she was on her way home with a determination to heal her boy.  She said she learned more from me in three hours over a few drinks and smoke breaks than she did all weekend.  She said I changed her life.  She has no idea how she changed mine.
It's all about the people you meet.  Old friends.  New ones.  Connections.  Camaraderie.  Sharing information and experience.  Knowing we are not alone in this.   THIS is why I go to conferences.  THIS is why we blog.  THIS is why we started TMR.
We are not alone in this battle.  There's an Army of us.  And we are growing fast.  And we will fight until the very end.  Together.
Start stashing your pennies.  See you at the beach in November!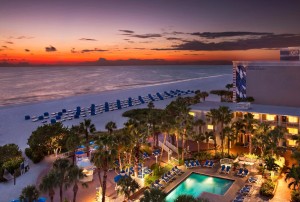 PS – Can you tell I LOVE MY iPhone??   🙂
~Poppy <3