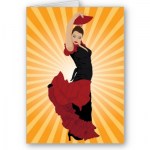 Everywhere.  Every state.  Every race.  Across many ethnicities, neighborhoods and communities.  We Thinkers hear it:  All.  The.  Time.  It's the same story.  Different kid.  Different doctor's office.  Same regressions and unexpected journey.
Surely you, too, have heard it before.  It goes something like this:
TMR Mad Libs – Well Child Visit
I took my brand new baby to the ___________ (adjective) pediatrician's office for the second time.
The first "well-baby" visit didn't go very well at all.  The __________ (adjective) nurse told me quite ___________ (adverb ending in -ly) that she wanted to stick __________ (#between 1-15) vaccines into my child.  "_____(same #)! __________(exclamation)", I balked.
I looked around the exam room and wondered what my Thinking Moms friends would say about this ___________ (adjective) plan.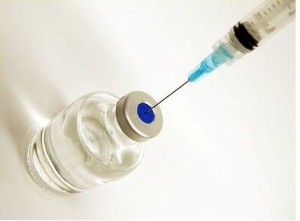 **Here's where things can change for the better.  What if more parents realized they had more of a say in their child's health care?  Back in the exam room:
I looked around the exam room and wondered what my Thinking Mom friends would say about this ____________ (adjective) plan.

'Is she __________ (adjective)? Babies don't __________ (verb) that many vaccines at once,' I thought.
So, I mustered the courage and said, "_________________(interjection) .  My healthy baby is doing just fine without these ________ (adjective) shots.  I've read _________ (# between 1-60) studies preparing for this appointment.  I've also witnessed ________ (vaccine-injured child's name) first-hand vaccine injury.
I know how vaccines ________ (verb) people.   Vaccine injury includes:  _________ (symptom of vax injury), _________ (another symptom of vax injury) and ____________ (yet another symptoms of vax injury).   Vaccine injury is real.
Undeniably, it's affecting _______  (large number) of kids everywhere.  And, it's avoidable if ______________ (medical person in the room) would read more.  Where did I learn so much?  __________________ (name of group advocating vaccine safety)  and ________________ (name of website with vaccine safety info).   I also know that _____________ (between 1-48) states offer vaccine exemptions.  So, ____________ (opposite of yes) thanks for the _____________ (adjective) vaccines. My little ____________ (name of baby) won't be getting any today.
Now, let's get this 'well-visit' started.   Please check her _____________ (body part), measure her  _____________________ (another body part) and  her ___________ (yet another body part) circumference and we'll be on our way.  If we _____________ (verb) your help later, we'll be sure to  _____________ (verb) you."
If you wish to print out the TMR Mad Libs – Well Child Visit, please click here
The number of adverse vaccine reactions is unfortunately growing. Hearing the same types of vaccine-injury stories over and over again reminds me of doing Mad Libs as a kid. Remember? You take a stock paragraph and make it hilarious by filling in the blanks with goofy responses. All kidding aside, I can fill in the blanks above with almost every vaccine-injured kid's story I know. All I have to do is change the child's name, the nurse's or doctor's name and what the symptoms are. The stories are that similar, all leading up to myriad adverse reactions that could have been prevented.
It doesn't have to be this way. Our kids have already paid the price for too many too soon. We have enough sad stories with nothing make-believe about them. These types of stories need to end.
I'd rather tell funny stories where everything ends with happily ever after.  I'd like to be able to close the book on my son's vaccine injury having it end with recovery.  We're still working toward it, and while we do, I promise to keep telling Ronan's story.  I do this hoping it knocks someone over the head to get them to think.  I know that despite the scary, the sad and the bad parts, our kids' stories, when really heard, will make a difference.  One Thinker at a time.
~ Mamacita
* To read more blogs by Mamacita, Click Here