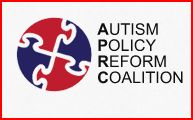 STOP THE AUTISM CARES ACT!
The House of Representatives votes TODAY on H.R. 4631, the autism bill, renamed, Autism CARES:  The Autism Collaboration, Accountability, Research, Education and Support Act.  It is likely to pass overwhelmingly.
TOMORROW the Senate version goes to a Committee vote. If it passes the Senate HELP Committee, which is almost certain, then it will be the subject of a Motion to pass it out of the full Senate by Unanimous Consent. This Motion could come as early as Wednesday afternoon.  If no Senator objects, this seriously flawed bill could be on the President's desk within days.
This bill is being rushed in order to claim "victory," but victory over what?  Nothing substantive has been changed over the last 8 years of failed federal policy.
We demand effective legislation.
The Autism Policy Reform Coalition stands with individuals disabled by autism, their families and communities demanding legislation that includes environmental research; better coordination and accountability in government structures; better medical services for individuals with co-morbidities; help for wandering, neglect, abuse, and restraints; and better prevalence counting and epidemiology.
Read APRC's policy paper online at www.autismpolicy.org.
We are asking you to CALL THE FOLLOWING SENATORS and ASK THEM TO PLACE A HOLD ON S.2449 and work with the APRC to either amend the bill or ALLOW THE EXISTING LAW TO SUNSET. So we can start fresh with new legislation for Autism.
WHO TO CALL:
Senator Tom Coburn: 202-224-5754                                      Senator Ted Cruz: 202-224-5922
Senator Rand Paul: 202-224-4343                                         Senator Mike Lee: 202-224-5444
Senator Roy Blunt: 202-224-5721                                    Senator Ron Johnson: 202-224-5323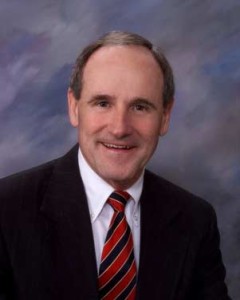 Senator Jim Risch: 202-224-2752
ASK THEM TO HOLD THE BILL:
"S.2449, The Autism CARES Act, will be coming up shortly for unanimous consent: Please do NOT vote yes. Instead, please withhold consent to a Motion for Unanimous Consent on S.2449 and put a hold on it, because it needs to be fixed. If it isn't fixed it needs to sunset."
Talking points:
The Autism Policy Reform Coalition policy paper is available online.

The government has already spent $1.7 billion, and has not prevented one case of autism, nor has it come up with a single treatment for those severely affected by autism. Our coalition, which represents over 100,000 families, requests that you help us and HOLD the bill, because this one is nowhere near good enough.  We need to address the medical translation research and government accountability structures that will create an improved federal response.
No hearings have been held to get public input on the bill. The APRC agrees with the recent GAO report that raised concerns about accountability and duplication in research spending, and we want the spending to match what the scientists have put in the strategic plan.
To date the overwhelming majority of research spending has been on genetic studies that imply that there could be 1000 genes involved in the etiology of autism.  That research does nothing to help people with autism here and now, and it cannot identify the environmental factors that are at least 50% of the cause — the most likely avenues for prevention.
THIS BILL IS BEING RUSHED SO THEY DON'T HAVE TO LISTEN TO YOU!

DON'T LET THEM SILENCE YOU!

ASK THESE SENATORS TO MAKE A STATEMENT THAT COMES THROUGH LOUD AND CLEAR!
~ The Autism Policy Reform Coalition and The Thinking Moms' Revolution