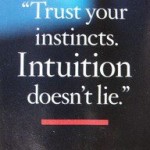 When my son Henry and his twin brother were 14 months old, the tantrums began. It was a little sooner than average, but I assumed this was due to having three boys ages three and under. Less Mommy to go around! Henry is an emotional little boy. When he was born, he screamed the loudest scream the hospital had ever heard. When he is angry, the neighbors knew about it! On the other hand, he is incredibly sweet and kind. If someone cries, he cries with them. If someone is hurt, he is there to comfort. He adores cats, dogs, babies, baby dolls and stuffed animals. He even tucks his animals in at night with a kiss and a sip of water. His sweetness and spirit truly make him one in a million. When his tantrums began to escalate, I assumed it was just because he was my emotional child, my empath.
However, as time went on, it was clear to me that the tantrums were abnormal. They were violent, and he was constantly agitated. While a "normal" tantrum shouldn't last longer than 20 minutes, Henry's could easily top two hours. We would have three of these many days. Yes, that is six hours of screaming. My Google research had me convinced that he had permanent psychological issues, bipolar, even schizophrenia. Nothing could stop the screaming. Nothing. It was very clear to me that he had no control over what was happening in his body. I would ask him why he was so upset. He would sob with his head in his hands and say "I don't know." I believed him. He really didn't know.
I brought up the tantrums at a well-check with his pediatrician. She stared at me blankly and shrugged it off as him just being a toddler. I pushed for a vitamin deficiency test, because I knew that deficiencies could cause this. She talked me out of it, because he appeared to be healthy. I knew deep down that she was wrong. Sadly, my pediatrician was going to be useless to me in this situation.
Leaving our house became nearly impossible. Our family's quality of life was plummeting because we had to endure hours of screaming, toys flying through the air, biting, hitting, dangerous attacks on his brothers, and pictures being knocked off the wall. My husband and I were both punched in the face a few times. I referred to these as his "episodes." They were psychotic. I felt like I was dealing with a mental patient. Although impossible, he needed to be restrained for his own protection sometimes. I would cry in desperation. Not because of the war zone that I lived in. I cried because something was wrong with my child, and I couldn't fix it. He needed tests, but which tests?I researched every possible mental disturbance that could cause violent tantrums, but nothing quite fit. His normal personality (which I did still see the much of the time) was very laid back. He was developing normally. He had a strong immune system and no other health issues. I was just doing my best to weather the storm and continued to research. All I had was my mother's intuition telling me that something was wrong and he needed me to help.
At long last, I had a clue and I started to unravel the mystery. Although I only medicate my children when completely necessary, I would give him ibuprofen when a tantrum was extreme. I began to notice that within 10 – 15 minutes of giving him the medicine, he would snap out of it completely. A light bulb went off in my head. Something was causing him pain or inflammation. I had no doubt in my mind.
My first thought was gluten. Around this time, I read a mother's blog who had the same issue with her little girl. She removed gluten and got her happy child back. I started researching this and found this same story from other parents. I cleared the pantry of all gluten as an experiment. Within 48 hours, we saw a positive change in him. Within two weeks, things were 90% better. I will never forget when his swim teacher asked me "Who is this new child?!"
While he was 90% better, that wasn't good enough. The tantrums were much less frequent, but there were still some "episodes" that weren't normal. Since his reaction to gluten was so strong, I suspected celiac disease instead of gluten intolerance. I asked his pediatrician to test, and she did. Negative. I was shocked by the result, but I accepted it. However, I was still in search of why he had the fits of rage. I reintroduced gluten in small amounts, and the result was always horrendous tantrums. I should never have even tried it, but I still had my doubts that gluten could cause such an extreme reaction. It was hard to believe!
A friend recommended that I see a local doctor who specialized in nutrition. He told me that the test the pediatrician gave Henry would not be reliable since he was already gluten free. He instead recommended a genetic test because he also suspected celiac. To have celiac, you need specific genes. Gluten is the trigger for this autoimmune disease. The results of this test showed he had the two main genes for celiac (his brothers do, too). This puts them at a 16 times higher risk than the general population. That combined with his symptoms landed him a celiac diagnosis. To cover all bases, I saw a second integrative doctor who confirmed the diagnosis. My little boy was indeed a celiac.
The nutritionist also encouraged me to do an allergy test at Any Lab Test Now (this is a national chain) though Meridian Valley Labs. This was a superior test to what an allergist would give him, as it tested for both IgE and IgG4 allergic reactions. It would test for reactions to 180 foods. I was doubtful. Food allergies? I was uneducated about allergies. He had never had hives or breathing problems. I had no idea that allergies and intolerances could present themselves in other ways. In addition to immediate food reactions, there are delayed food reactions. They can occur several days after eating a food, making pinning down the culprit nearly impossible by observation alone. These reactions can affect any part of the body and can lead to chronic problems including mental disorders, joint pain, rashes, headaches and more.  As I waited for the results of this test, I kept a food journal and became suspicious of many foods including eggs, dairy, and soy.
When the results came back, I was shocked. 17 food allergies and intolerances including beef, eggs, casein/dairy, chili powder and garlic (highest!). There is a theory that when you have celiac (and the leaky gut that accompanies it), food particles enter the bloodstream, and your body makes antibodies to fight these "invaders." My nutritionist told me to remove these foods for three months and then reintroduce them one at a time to look for reactions. While it's true that we may have some false positives on the test, I have observed strong reactions to garlic and beef in particular, and these reactions last for days!
I removed these foods about a month ago. It has certainly been a difficult lifestyle change, but Henry is 100% better. His tantrums are normal and rare. He has control. Most importantly, he no longer hurts.
 It has been surreal to witness food having such an impact on the brain. I can honestly say that I wouldn't believe it if I didn't see it firsthand.  Friends and family didn't seem to really understand what was happening and I think assumed we were exaggerating the situation. Figuring out these types of problems can be a lonely road! There is a lot of skepticism behind eating gluten free. I can tell you that not only has it changed Henry's life completely, but my brain works better without gluten too! Although eating gluten is detrimental to a celiac, I truly believe that its not good for anyone.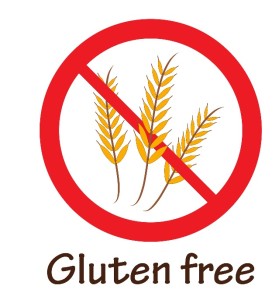 The experience changed the way I look at food. Food is powerful. Every food that goes in your body is either helping you or hurting you. Through all of my research, I can tell you that there are many common behavioral issues and disorders that can be FIXED with dietary changes. I am not saying this is always the case, but I encourage people to try this route. If I hadn't figured out the cause of his problems, I have no doubt he would have been eventually mislabeled by a doctor and prescribed drugs. Doctors should search for the cause of the symptoms, test appropriately, address diet and potential intolerances and LISTEN to the parents. The children in this country are facing horrifying health issues and I can promise that this is one of the many reasons. If your doctor doesn't take your concerns seriously, move on. If your doctor doesn't know more about nutrition than you do, move on. If they don't know the side effects of the drugs or vaccines that they recommend, definitely move on! By the way, a year after I was talked out of the vitamin deficiency test for Henry, I had one done for him on my own through the same testing facility (no doctor's note necessary). The result was four deficiencies.  A parent must always question their doctors. It is our ultimate responsibility to keep our children healthy. Never fully entrust another human to do that.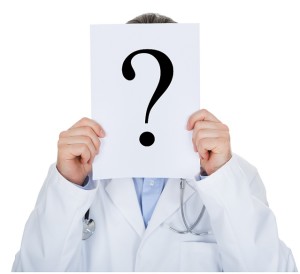 The most important reason that I wanted to tell my story is to let parents know about the many types of allergic reactions and that they present themselves in various ways. If you or your child has issues with aggression, focus, severe mood swings, hyperactivity, tics and more (the list of issues that food intolerances can cause is endless), get the right tests done and start experimenting. This includes IgE and IgG4 reactions. Your doctor may not consider the IgG4 to be a serious matter, but I assure you that they can be. If you suspect gluten intolerance, remove it. Do a trial run for a month and see how your child feels. If your child is suffering, doing these tests could change their life, and you have nothing to lose. In fact, its your duty to do so as a parent. Just because this isn't on your doctor's radar, doesn't mean it shouldn't be on yours.
Although we can't really go to dinner anymore and our lifestyle has changed significantly, our entire family is healthier and more aware because of this experience. Occasionally Henry will get slipped the wrong ingredient and I will see his behavior change. Throughout his life, unfortunately, he will be "glutened". Its unavoidable. I hate this for him. But I must celebrate that I finally have answers and I will do everything to protect him. I have my sweet boy back.
~ Jennifer Pugh
Jennifer is a mom of three-year-old twin boys and a six-year-old boy. They are sweet and brilliant, and she is obviously head over heels for them. Most of her time is spent watching over her little ones, but she also volunteers at their schools and is eager to lend a hand with any children's charity. She loves keeping healthy, traveling, listening to music and drinking an occasional bit of whiskey.