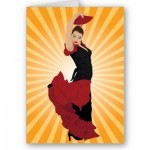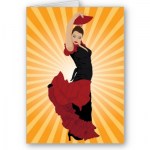 I was watching a news clip a few weeks ago when I heard,
" . . . tonight we're reporting on a new trend, parents saying no to vaccinations. Could this trend be causing the latest outbreak?"
What did he just say?
Parents saying no to vaccines.  And that it's "trending"?
Like how the latest pop song or obnoxious celebrity news trends?
Like how a fashion statement or a must-see television show trends?
Like it's something new, but it'll eventually go out of style?  That kind of trending?
" . . . a new trend: parents saying no to vaccinations . . ."
Really, Media?
I was actually speechless when I heard the intro to their vaccine news story.  But something else made me pause.  What else was it that he said?  Ahhh, yes.
The newscaster implied something else.  That parents' decisions to not vaccinate had something to do with the current outbreak, the same outbreak that saw vaccinated individuals coming down with the disease they were vaccinated against.  So, not only is not vaccinating trending in the news, but they're questioning parents and blame them.  Again.  Will the media ever get it right?  Will they ever accurately report the news?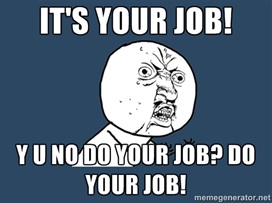 Thinking about what I'd just heard, and how glib the newscaster and his co-caster were while those words came spilling out of his mouth had me riled up, this is what came to my mind:
Dear America,
Your "news" media's poor investigative reporting skills are showing again.  You might want to do something about that.
Signed,
An uninspired viewer
It really isn't worth the effort to yell at my television, but I thought of something more that I really wanted to say.
Dear American News Media,
Listen up.  If you're going to "report" on what's happening in America, do that.  Do your job, and fully investigate a topic before you combine reality television tactics while verbally vomiting up half-truths on live TV.  Quit making stuff up to help your ratings, and do your audience a solid by sharing facts that can actually help them. 
Unimpressed,
A disappointed parent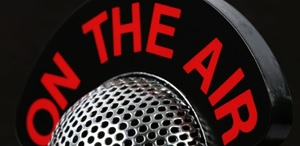 Of course, the likelihood of my thoughts reaching the TV execs is little to none, but I know my thoughts will get circulated to those who want to hear them — to parents who read our blog, who can see through the media's lies and who also want to make a difference.
If they'd caught on years, no, decades ago when more parents began to question and subsequently opt out of vaccines, the media could have done this country a huge favor.  They would have not only looked at the reasons why parents choose to say "no, thank you" to vaccinations, but they would have also shared that information.  If they did, maybe we'd have fewer vaccine-injured children.
If they'd listened and looked for those answers, the media would have learned that vaccines had been questioned, doubted and declined for quite some time.  Instead of waiting until this year to report on "the trend" of not vaccinating, imagine if more people had heard in a news report to question, doubt and decline ineffective vaccines.  If they did, maybe more parents would have the chance to be more fully informed.
If they'd discovered that despite the steady uptick of vaccines, including the ones causing severe problems, the media would have realized that adding more vaccines to an already full schedule wasn't coming from parents' suggestions, but from the entities that profit from vaccines themselves.  If they did, maybe we'd have fewer severely affected children struggling with allergies, asthma and autism.
Fortunately, a group of parents saw the truth through other channels — through the stories and lives of vaccine-injured children. They listened to those stories and knew to question, to doubt, to decline and to further investigate on their own.  Because of what they learned, they said not just no, but No way! to vaccines.  I'd like to believe that the knowledge they discovered created an opportunity for their children to remain healthy and not be injured by vaccines.
The media may have the loudest voices, but we've got real stories and absolute truths backing ours.
I have one more thing to say the media – the mainstream media – who doesn't realize that with each and every "anti-vaccine" story, with each and every "outbreak" news report, and with each and every half-researched "trending" topic that they choose to flash across the screen . . .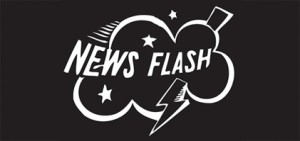 Dear Media,
Your attempts to silence us and to dismiss our stories only made us stronger.  Your attempts to insult our intelligence only reveal your weaknesses.  Your attempts to blame us show your lack of knowledge and a disgust toward us and our children.  Trending absurdities instead of relaying news is pointless.  How does that help anyone?  And how is that effective reporting?
We see through your tactics.  We see through your disrespect.  We may be smaller and we may have to work ten times harder than you to be heard, but we at least have truth on our side.  We have a vision too — to help, to prevent and to guide.  So continue to browbeat us if you must.  It doesn't change our goal, and it doesn't scare us.  We're not afraid.  And we're not going to go away.  Ever. 
Respectfully,
One of an army of parents who refuses to get their news from the "news" stations
No one can deny what happened to our children.  No one can turn us off like we can turn off the media's TV and radio stations and the online smarm that comes from stations' sponsors and financial supporters.  They may be able to stand the drivel that comes out of their talking heads.  They may be able to go to sleep at night, too, knowing that they've added more drama to their "news" segments than necessary.  But we can go to sleep each night knowing that we offered help.  That we provided reassurance.  That our relationships are true.  And that the friendships we have with other parents of vaccine-injured children are based on truth, love and hope.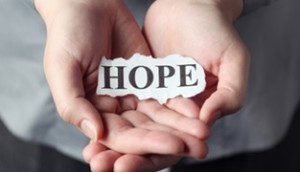 ~ Mamacita
For more blogs by Mamacita, please click here