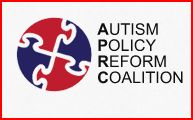 The APRC was told that the Senate HELP Committee would NOT vote on the Autism CARES bill yesterday.
THEY LIED.  THE BILL PASSED OUT OF COMMITTEE LAST NIGHT!
This is a BAD bill that reauthorizes business as usual for FIVE MORE YEARS, while allowing our elected representatives to CLAIM they are "doing something about autism."
Avonte Oquendo didn't have five years.
 Erick Ortiz didn't have five years.
Robert Robinson didn't have five years.
CAN YOUR KID WAIT ANOTHER FIVE YEARS
FOR SOMEONE IN THE FEDERAL GOVERNMENT
 TO GET SERIOUS ABOUT AUTISM?
We may have less than 48 hours to stop this bill from going through as is.
All it takes is ONE senator to stand up and say, "I am NOT going to support this bill as is" to stop the bill from racing to the President's desk.
These seven senators are the ones most likely to hold the bill.
CALL THEM TODAY, AND ASK THEM TO HOLD THE BILL!
Senator Tom Coburn, 202-224-5754
Senator Ted Cruz, 202-224-5922
Senator Rand Paul, 202-224-4343
Senator Mike Lee, 202-224-5444
Senator Roy Blunt, 202-224-5721
Senator Ron Johnson, 202-224-5323
Senator Jim Risch, 202-224-2752
ASK THEM TO HOLD  S.2449, THE AUTISM CARES ACT,
UNTIL IT CAN BE FIXED.
They have been getting lots of calls.  Your calls will be brief and painless, but necessary.  If you've already called, call again.
(Feel free to call your own senators as well.  It can't hurt.)
~ The Thinking Moms' Revolution and the Autism Policy Reform Coalition
UPDATE:  (As of 3:00 Thursday, June 26, 2014)
The S.2449 Autism CARES bill has been delayed from going to unanimous consent vote today. We hope this will allow for thoughtful inquiry into the community's requests to make this a better bill. The Senate heard from many of you today educating legislators that we want better for individuals with Autism, their families, and our communities and that this bill, as is, does not serve our needs.
We appreciate all the calls, thank you!! And will keep you posted on next steps!
Never give up!
~ APRC
UPDATE: KEEP UP THE CALLS TODAY. You guys have done a great job and the senators are listening. We have a number who may be interested in being helpful. The senators will be home for the next week. If you have a moderate to severely affected child and can visit one of these senators' offices in the next week, please email us at [email protected] You will not need to talk policy. This is mostly to put human faces on the need for policy reform. Many in this community have long felt invisible. That has to change. This is a golden opportunity to make an impression on someone who might be able to help.

To learn more about the Autism Policy Reform Coalition click here.  Consider a donation while you're there.  We're a lean organization, running on a shoestring, working our butts off to make change.