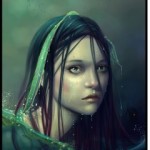 I've been a parent now for around seventeen years. I've worked closely with children with special needs for the past six. With each new experience, it seems I encounter the same general mentality. No matter where I live, work, or attend church some things never change. I am bombarded by close-mindedness and regularly hear  these common, accepted, judgmental phrases. They keep floating around in my brain keeping me awake at night. I'm sure you've heard them all before:
"Mom does everything for him."
"Mom babies him."
"He gets to do whatever he wants."
"He gets to eat whatever he wants all day."
"He isn't made to mind."
"That kid needs a good swat on the butt!"
These generalized judgments are made so easily and widely believed as fact. Everyone jumps on the bandwagon! Discussion of rotten kids with horrible parents runs rampant.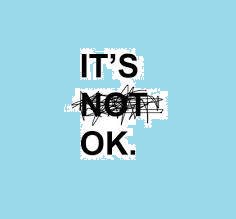 I often wonder how everyone can judge so quickly someone's family situation, without even really knowing the family? Or even knowing what it's like to raise a child with special needs?
"Special needs" seems like too nice a term for what some of us go through with our injured children, constantly sick from food and/or allergies, bloated bellies and gut pain, feces smeared on the walls daily, high-pitched screams and terrifying tantrums. I don't think the accusers know what it's like to worry every second that your child might seize, wander away, become lost or abducted, or drown. They can't fathom the constant state of panic that causes an individual to function in survival mode. Lack of sleep can make you justify just about anything. Want to lie in my bed? It's 4:00 AM, and he's been up four times already. I don't have the strength to fight with him. I just need to sleep . . . so I pull up the covers and cradle my little one to get just one more hour of sleep before he is jumping on the bed demanding for me to get up to start the day.
An incident like that might be portrayed something like this:
"Did you know his mom doesn't even make him sleep in his own bed? (insert snarky disgust) What — is he going to just sleep in their bed until he's 20?!"
Not only is there no compassion for us and the marathon we are running just to get through the day, but there is no compassion for our hurting, sick, affected children.
Oftentimes, when we trust our children to another adult, they do their best PR work to ensure we feel safe leaving our child, hoping our mommy alarm won't go off and see their true intentions. And while not all caregivers have ill intent, a good share of them don't give two hoots about you or your child. They just want to get through the day and get paid.
How many times will a caregiver take small things and turn them into a big deal? If your child has dyspraxia and has trouble getting their words out, does the person in charge of their care yell at them for not speaking up? For not speaking clearly?
How often will our children be misunderstood and mistreated? Something that may be acceptable at home, all of a sudden is off limits or forbidden. I think about my son, who often runs or gallops from one end of the house to the other. He is not unsafe; he is excited and happy. At school or at a care center, this would be considered unacceptable. I can just imagine the light going out of my son's eyes as he is scolded for something that simply causes him joy and puts a smile on his face.
So, with all the criticism and the harshness projected onto our children that have such a hard time navigating life the way it is, where DO we turn for help?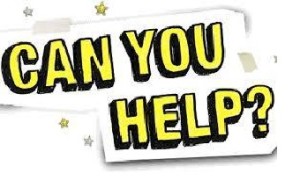 Doctors? They won't acknowledge any real pain or deep-rooted systemic illness. They might refer you to behavioral health, maybe with a prescription for a daily allergy pill and/or thyroid medication. They have no real answers or compassion for you and your situation and will be among the first to lump you into the "poor parenting" category if given the opportunity.
Mental Health? The psychologists and psychiatrists are happy to dole out psychotropic medication, acting as if they have the magic potion with which your child will be "healed." When you continue your monthly visits, they will add a new medication with each and every voiced concern. Not sleeping? There's a pill for that. Depressed? There's a pill for that. Aggressive? Pill. Autism? Why, we've got a pill for that, too! What if the medication doesn't work? The medication works, they scoff, it must be your parenting! Then, they suggest your kids go to a "treatment" facility to give you time apart, as if the best thing for your child is to be away from you. And what they will recommend if the child doesn't have the same issues at the care center? Clearly, the problem must be you!
What about the teachers? Will they stand behind you when the psychiatrists want your children put in a home, and you are under investigation for questioning doctors? Most likely not. Schools blame the parents more than any other institution, on almost an hourly basis. Kids misbehave, don't listen, aren't respectful, don't get their work done, eat poorly, dress poorly, and score poorly on tests. Could it be the teacher's fault? Nope. It's always the parents.
Child Protective Services: Are they there to protect your child?  They are there to protect them from you. And they get bonuses for adoptions out of foster care, which is an incentive to get high numbers of children in the system. Do you think that's motivation enough to exaggerate conditions in the home? They have the same mentality as the rest: no parent can raise a child "the way they should."
We are surrounded in this world by an illusion. The illusion is that there are professionals out there to help you and your family in time of need. In reality, the places you go to for help have already made up their mind that you are the problem!  Our only choice is to come together as parents. We need to stop the back-biting, the glares, the eye-rolling. We need to stop and think when we come upon a questionable situation that maybe we have not walked in that person's shoes. It is possible we do not know the entire story from just one incident.
I remember when I first started working as an aide for the public school system. My son with autism was nine. A comment was made by another aide in disgust about how a special-needs child's parents never taught him how to dress himself. I thought about my child.  I was still helping him to get dressed in the morning. It wasn't because I wanted to do everything for him. (Do people really think we want to have to do everything for our kids?) Don't you think it would be a heck of a lot easier on us if they could do simple tasks on their own? Don't you think we've tried? Maybe we are still trying?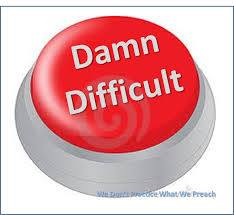 My son always had a hard time waking up in the morning. When we were rushed for school, I would wait to wake him up at the last minute, so he could get as much sleep in as possible so as not to be crabby throughout the day. Oftentimes, it was easier and faster to just put on his shirt and shorts quickly and finish getting the family ready. I'm sure all parents have done this with toddlers. The problem is, these kids with special needs sometimes stay in that toddler phase, where their fine and/or gross motor skills are not fully developed, and it takes lots of time and effort to do simple tasks. While I'm worried about clean, matching clothes, a bathed child with brushed teeth, a good wholesome lunch packed, homework and notes in backpack and getting myself and my other son ready and out the door to get to school on time, I failed to think about the importance of slowing down and having the patience to wait for him to dress himself! Once it was pointed out to me, I made an effort the very next day, but it honestly had not occurred to me before. You get used to a routine and life goes by quickly, especially when you are doing it alone.
That is one small example, but I think all of us could think of something in our lives that others would judge unjustly, which goes for the biomedical community as well. We have learned so much about the poisonous things surrounding us in our world, that when we see a kid drinking a Mountain Dew and eating Doritos, it can quite literally make us sick. We have to remember that they just might not know what we know. They aren't as far into their journey. We need to have compassion to help those who have not been awakened yet. The next time we see an out-of-control child, we have to be less likely to judge the parenting style and more concerned with why the mother doesn't have the tools to cope and how to get them to her. Some things we see so clearly, but there was a time for us when it wasn't.
When starting on a GFCF diet, my boys ate a lot of plain Lay's Potato Chips. I cringe even admitting it. But, it was the best I could do at the point I was at in my life. I would have been broken-hearted if a seasoned biomed veteran had called me out on that mistake. It may have discouraged me from trudging on. It's a lonely world, and desperately lonely when you feel you do not have the understanding of someone you thought for sure would have your back.
So be kind. Be patient with other parents, especially ones who are new to all this. Be generous with your knowledge and experience.  They will get there. It just takes time for some. We have to protect ourselves and each other from the injustices of those in authority positions who don't care about us. Remember:  We don't matter to them. We are no more than a mere inconvenience.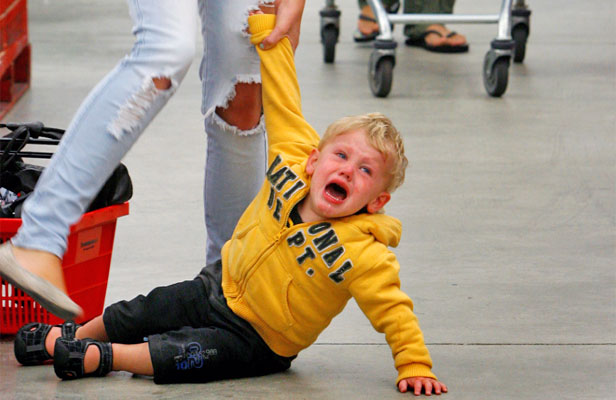 And when you see another parent struggling, remember: you may not have walked in their shoes.
~ Green Bean Girl
*About the author – Green Bean Girl is a Midwestern mom living in the South. Her oldest son is 16 and has been on the autism spectrum since age two.  Her 14-year-old son was diagnosed with Sensory Processing Disorder, Anxiety, and Aspergers two years ago.  She worked as a special education assistant, but is now homeschooling her children full-time. She is the co-author of Evolution Of A Revolution: From Hope To Healing and is a member of TEAM TMR, a not-for-profit organisation created by the  founders of The Thinking Moms' Revolution.