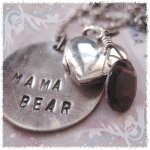 As a child, I dreamed of a better life. Growing up in a then communist Hungary, made me appreciate all that the US had to offer. In 1980, my parents made that dream a reality and I boarded the plane as a starry eyed 7 year old. We lived in New York for 2 years before buying our first home in New Jersey. The American dream (in our case…European dream) had become a reality.
I have always considered myself a true Jersey girl. I was always proud of what we stood for and who we were. (Well, maybe not the high AquaNet hair in the late 80's, but that's another story). Today, Jersey is known for many things. We have the Jersey Shore (reality show as well as actual beaches), The Sopranos, The Real Housewives, etc. It never fails to amaze me how people are drawn to these shows, yet ignore what's really in front of them. Wake up people!!!!!! Snookie after 15 cocktails, or Anthony Soprano holding a gun to my head wouldn't scare me the way NJ autism statistics do. 1 in every 49 children. 1 in every 172 girls. 1 in every 29 boys. WTF?????? 1 in 29 boys?????? If that doesn't alarm you then I don't know what will.
New Jersey was the first state to mandate annual flu vaccines for pre-school aged children. I still remember receiving the note. Chills throughout my body. I knew the effect those toxin laden shots had on my son. 2 flu shots….2 seizures. There was no way I was pumping any more poison into my child. I stormed into my pediatricians office, sat down in the chair across from the doctor and said, "Do I have to beg, steal or lie for a medical exemption letter?" I'm not sure if it was sympathy or sheer fear of my twitching body lunging at him, but he typed up a letter without saying a word.
I mean…let's get real here for a moment. What were they really saying in those letters? It may as well have said,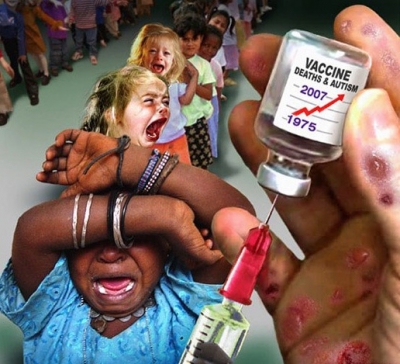 Dear parent we tend to intimidate,
You are REQUIRED by law to blindly inject a vaccine into your child that can most likely be rendered useless. The risks far outweigh the benefits, but we want you to do it anyway because, well… because we said so. Once you give your child this vaccine and we ALLOW you to attend our school, we cannot be held responsible for what comes next. Your vaccine injured child will have to fend for him/herself because we will be busy enforcing this new law. Most likely, we will be calling you to let you know that we find his/her behavior intolerable, speech and language delays frustrating, special diet inconvenient, learning disabilities challenging, and the nurse will not be available to deal with your silly requests to give your child necessary supplements etc.
So, our dear gullible parent, we welcome you to our highly flawed system where we will continue to bully you throughout your child's early elementary years. See you at Back To School Night. We look forward to laughing in your face.
Sincerely,
Big Pharm… uhhhummm, I mean the caring staff.
So now that I have one of those vaccine injured children and I have dealt with the repercussions of our flawed and pathetic attempt at offering a special education program to those parents who are not well versed yet in ASD, I look at NJ differently. I blame myself for not asking more questions when my two older children were born. I regret allowing myself to be bullied. The beautiful beaches seem less beautiful. I realize now that the dirty syringes that once lined the shorelines were the same syringes that pump unnecessary vaccines into our children. My vision of the "Garden State" has changed. What is happening in my home state??? What is happening in the US??? What is happening in the world??? The steady rise in autism is undeniable. When will they listen???
I have lost some of the Jersey in me, but the one thing I have managed to keep is my ability to make sure my voice is heard and to open a whole case of whoop-ass on anyone who tries to stand in my way as I recover my son. Join me…..let your Jersey roar, and if you are not from Jersey, I have plenty of attitude to lend. Join the revolution and make sure that your state is not the first to mandate vaccines but rather the first to educate parents of the risks involved. The first to announce that the statistics have reversed and we are healing and recovering our children. The first to say……We have won the battle and saved our children. I want Dirty Jersey to be Clean Jersey and to offer our children a future…… a future where the pristine beaches are a playground once again for our healthy kids to play on. I want to be proud again to be a Jersey girl.
~ MamaBear