If you are the parent of a child with autism, do you take your child to church?  I don't know the statistics, but if I had to guess, I would say that most families with autism do not attend worship services regularly, even the ones that would like to.  I am a Christian, and my faith is very strong.  It's what has gotten me through all of this, through autism, through breast cancer, through these very difficult times we are living in.  But my son is not regularly in church.  He has issues and needs that I haven't felt like my church is prepared to handle at this time.  I, however, do attend services, and my husband takes care of our son while I am away.  I have to admit, Sunday mornings are my favorite time of the week.  I love going to worship God, I love fellowshipping with my brothers and sisters in Christ, and I also, admittedly, enjoy stepping away from autism for a few hours each week.  I've been going to church solo for about two years, and I've loved every minute of it.  Of course, I would love my whole family to attend, but that just hasn't seemed possible. Shortly after my breast cancer diagnosis, I knew that if I was going to get through that, I needed some prayers and support from fellow Christians.  I found an amazing church and an even more amazing Sunday School class that has been so faithful to pray for me and made me feel so loved, not only by them, but also by God.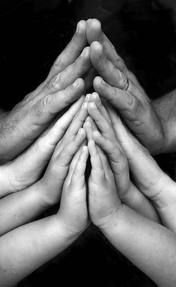 But lately, I have been troubled.  I am troubled by a church that seems to be oblivious to what is happening to our children.  I'm not talking about my church specifically, but all churches.  Much like the rest of society, most people in church do not think much about autism, unless it has happened to one of their children. Don't get me wrong.  I have several Christian sisters in Christ that I know have been faithfully praying for my son's health, and praying that it becomes possible someday for him to attend Sunday School and worship services regularly.  I am grateful for their love and friendship and especially their prayers.  The obliviousness that I am talking about is that the church as a whole fails to see what is happening to our children – the decline in health of not only our children, but children who suffer from a myriad of disorders: allergies, asthma, learning disabilities, ADHD, asthma, sensory processing disorders, etc.  We are seeing God's precious children presenting with a host of health issues that did not exist two to three decades ago, yet no one in the church seems to be asking, "Why?"
I have been feeling an enormous conviction in the past few weeks to do something.  I realized that as long as I was comfortable leaving my son at home, my church as a whole would also be comfortable with me leaving my son at home.  I knew I had to dig my heels in and work on this.  My health appears to be good, I have been feeling better and better, and breast cancer is looking farther away in my rearview mirror.  I felt a nudging that it was time to me to start taking action for my son.  My son deserves to be ministered to in the same way that my church has ministered to me. All children do.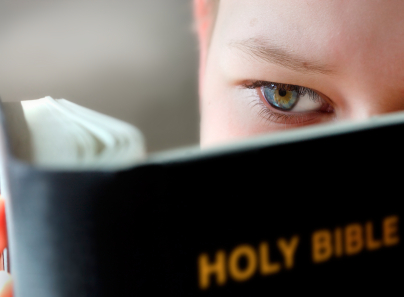 It isn't easy!  I took my son to an evening service recently, and I sat with him in the balcony where very few people were sitting, thinking we wouldn't be a distraction to anyone there.  Wrong!  In the middle of the sermon, apparently the sound of the pastor's voice bounced out of those speakers onto a wall and hit my son's ear in way that must have been brutally painful.  He let out a powerful scream like I had never heard him scream before.  The pastor completely lost his train of thought and I struggled to usher my screaming, hysterical son out of the sanctuary and down to the car.
When I got in my car, I lost it.  I fell apart into hysterical tears of embarrassment, humiliation, and hurt.  I felt angry that no one had known how to react and that no one had followed us out to help us or even ask if we were okay. The beautiful part, though, was the Lord's reassurance that I felt as I cried in my car.  That still, small voice that I heard in my head that when you hear it, you know where it's from.  It said, "This is going to help you."
It has helped.  Within a few days, I found out that my church was planning to hold training sessions for the teachers of Children's classes on ministering to children with autism.  They also announced that week that every fourth Sunday night of the month were now to be "Family Night", where parents were urged to not put their babies in the nursery but to bring them into the adult services, and that everyone should bring their children and let them be as noisy as they want to be.  The music and the services on these nights will be tailored to children.
What I am realizing is this:  As long as we parents keep our children at home, our church and our community are allowed to remain blissfully unaware of the autism epidemic.  Families who have not been affected by autism have no real idea of how autism affects families and children, and if we don't expose them to our children we will not make any progress with them.  It's much easier to ignore problems like allergies and asthma and even ADHD than it is autism.  We need to go beyond our schools and get our children out in the community.  They need to be seen so their voices (or lack of them) can be heard.  If we want people to realize that something is happening to our children, we need them to SEE that something is happening to our children.
This past Sunday, my son wasn't feeling well, so I didn't bring him to church, but I used the opportunity to track down the Children's Ministry director.  I asked him, point blank, about their future plans for children with autism.  He told me that they are in the research stages, but that they are hoping to begin an autism outreach to families in our city who may not be in church right now because of their child's autism.  He told me that they were hoping to one day provide volunteers to "shadow" children with autism who need the one-on-one assistance in Sunday School.  He told me that the church wanted to do anything they could to assist me in getting my son in church, and he asked me to keep the lines of communication open with them as to how they could best see to his needs.  I also talked to the Children's Church teacher, who told me, "We are here for you and we want to help you with whatever you guys need".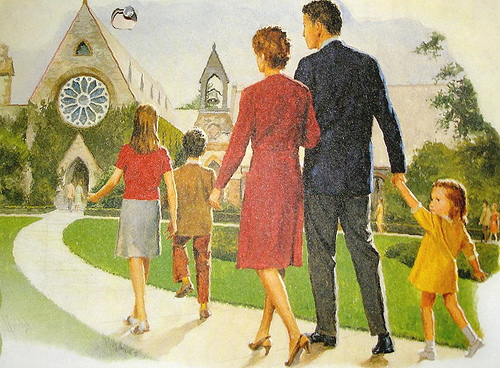 I don't know if any of these plans were in motion before my son's screaming episode or not, but one thing I do know:  things have started changing since that happened.  And that episode certainly did result in a strengthening of my resolve.
My challenge to you is this:  If you have been out of church because of your child's autism, I challenge you to attend worship services this Easter Sunday.  Get your child into a church where they can be seen and heard.  Some larger churches have special needs ministries already; usually there is a good description on their webpage if they do.  You may have to call a few churches to ask.  If the church you are attending or you want attend does not, take your child anyway.  Talk to the people in charge and tell them your situation, and ask how they can help.  Ask them to be praying for your child and start praying that any barriers to your child's attendance be removed.  Don't worry if your child is disruptive:  it may be just the catalyst that is needed for change.
I am so proud of my church!
Love, B.K.