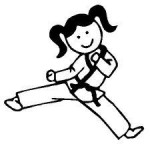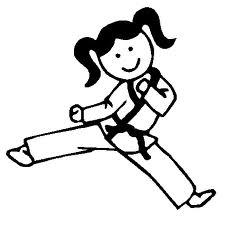 I have started and deleted and restarted and deleted this blog several times.  I wanted to do a follow-up on Autism and the Church and talk about my church's efforts to begin a special-needs ministry,  but I knew revisiting my story would be hard, because living it has been hard.  At first I tried to just tell it like it is, but it starting turning negative and depressing.  Then I thought of this little skit that was so funny in my imagination but when I wrote it down it only came out pious and a little disturbing.  Bleccch.
So I figure that instead of telling you the whole story, I would just tell you briefly what I have learned.
It's no secret that people can really let you down.  Even people in your very own church. I think it hurts the most when you know that those people are probably really good people, but there is just something about autism and special needs that either really scares them or really intimidates them.  When people let me down, I have this tendency to internalize it:  "They don't care about me," or, worse, "They don't care about my son."  But you know what?  That is a mistake.
It's not about me.  It's about them.  It's a huge mistake for me to allow myself to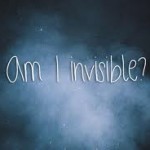 believe that their hesitations/procrastinations/fears/shortcomings have anything to do with me personally.  And it's not up to me to try to get people to take action.  My church has seen me.  They know me.  They know my trials, and they know my needs.  They also know that these trials and needs are not unique and that there are many more families out there just like mine. Whether they act on those needs is not up to me; it is an issue between them and God.  They are accountable to HIM, not to me.  It's not my battle, it's His.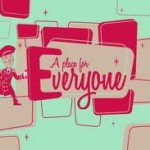 After I wrote the original blog, I heard from a lot of people with horror stories about how they and their special needs children were treated in church.  But I heard far more stories about churches that were aware of this growing need and taking action and DOING something about it.  Many churches are implementing special-needs programs and, in doing so, ensuring a greater likelihood that the people that they serve are being spiritually fed — ALL of the people. They have been given responsibility over a flock and they have seen that some members of the flock are a little more challenging, and they have stepped up to the plate and met those challenges.  I know that they will be rewarded for their obedience to what has been commissioned to them.
When we, as special-needs parents, are looking for a house of worship, we need to be keenly aware that there are some churches who just aren't able to meet our needs
— for WHATEVER reason.  If you bring your child to a church, and you see dirty looks being shot between ministry workers, if you see fear in someone's eyes, or hesitation, or if they just don't seem prepared to you, turn around right then and walk out.  And don't do like I do and internalize the situation.  Don't let yourself feel like dirt.  It's not our issue; it's their issue.
Our kids deserve to be loved, valued, and ministered to just as much as anyone else's kid.  They deserve to be shown Christ-like love by both staff and the other members of that church.  If a church is ignoring/neglecting special needs for whatever reason, it is a poison in that church; attitudes like apathy and fear are contagious.  Instead of teaching the kids in that ministry how to treat and value those with special needs, they are instead teaching those kids how to ignore, mistreat, or even fear those with special needs.  Kids learn so much by the examples that adults set for them, and we need to be cautious about the adults that have been charged with being their examples.
In December I began taking my son to a church with an established Special-Needs Ministry.  From the moment we first walked in the door we felt that they truly welcome him, value him, and are dedicated to serving him.  He LOVES it.  He is so excited to go to church on Sundays.  And we are so excited to take him.  We found a place where he belongs.  I get teary-eyed just thinking about it.
I pray one day they will ALL be that way.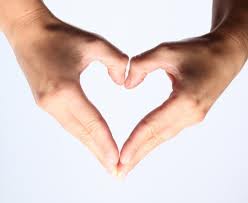 Love,
~ B.K.
For more blogs by B.K., please click here.