I'm rocking him in my arms, back and forth, smiling so wholesomely.  He's looking back at me, giggling and cooing, with a twinkle in his eyes, testing out his newly discovered little fingers and toes.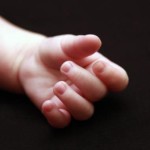 He's running around grassy fields in a diaper, teetering and wobbling, barely holding himself up but still being pulled forward by the momentous energy of his excited little body.  He twirls around, smiling and laughing.  His luscious golden locks hang down his forehead and I can see glimmering highlights all across his head.  He plops down giggling and begins to eat a juicy mango, juice gushing down his hands and arms and all over his chin as he laughs and slurps it in delight.  He looks at me, laughing and smiling.  The sun shines and radiates into a beautiful prism through the loving angles of the tree he sits beneath.  I love my life.  All is perfect in the world and with this beautiful child.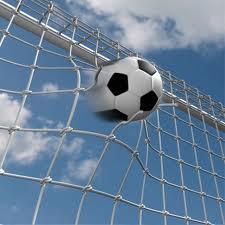 He runs across a field, in uniform, moving in synchronicity with his teammates.  His hair is darker, more mature but still a dirty blonde.  His focus is fixed, filled with determination and intention in his piercing jade eyes.  His cheeks are rosy and splotchy, a sweat bead dripping from his forehead.  His face is soft but angular with defined and chiseled cheekbones.  His jersey is silver and his shorts navy, with silver knee socks and his cleats leave their powerful impression in the soil only to rise again and demarcate a new untampered piece of terrain.  The sky is overcast yet the tone is powerful and exhilarating.  His body moves gracefully and steadily across the field.  His teammate passes him the ball and he carefully assesses the field.  With one steady move, he seamlessly kicks it into the goal.  The crowd cheers.  He smiles in delight and self-satisfaction, blushing and excited.  He runs over to me and says, "I did it, Ma!"  His teammates lift him on their shoulders and he is lauded and praised for his triumph.  He soaks it in.  He beams. 
I walk down the hallway, allowing my toes to relish in the plush rich carpet.  I stop in my tracks as I hear soft giggling through the door.  I inch a little closer and push my ear up to the door.  "Do you think Mom can hear us?"  "Noooo, silly!  She's all the way downstairs!"  Then, laughter and more laughter.  I tip-toe backing away from the door, relishing in my precious children. 
His posture is tall and deliberate.  His black cap and gown are the perfect accouterments to his fortified stance.  He is standing at the microphone.  I can see his lips moving, but I can't hear anything he's saying.  He pauses and smiles.  Before I know it, the audience stands up, clapping.  He bows and walks off the stage, diploma in hand. 
In the day-in-day-out reality of working towards autism recovery, I would guess that most of us focus on all of our child's behaviors that we want to eliminate.  We may even go so far as to desire specific things, such as speech or self-help skills for our children.  But how many of us actually go a step further and allow ourselves to visualize exactly what we want for our children and what recovery would look like?
I don't know about you, but I can say for myself that I have never seriously done this.  I may have experienced flashes or glimmers of a dream or vision, but I quickly stop the tape and force myself back to reality.
The more and more I place my attention in life on healing myself, I've started discovering a lot about goal setting and attracting the abundance we want in our lives through visualization and creating clear and specific goals.  (If you want to learn more about this, you can check out my blog on making vision boards).  But in some ways, even a vision board is vague.  When it comes to autism recovery, for your specific child, most of us have never stared such a vision in the face.
When exploring why I avoided doing this more deeply, I realized that I had been  afraid of having my hopes up and then not seeing my dream actualize.  I've actually even had this idea for a blog for the past few months and scared myself away from writing it each month until now!  This is perfectly understandable, however, the more I have worked on my own personal growth, the more I seem to keep seeing certain principles reverberating in my direction.  One of these is the principle of abundance and manifestation.  In order to reach our dreams, we have to be daring and bold enough to actually conjure them up!  We have to decide exactly what we want, to go for it (and then be open to whatever the universe offers us).  By letting go of the outcome, we can't be disappointed when things don't go exactly the way we want.  In fact, often times, things go even better!  Without specificity, though, we may say we want autism recovery, but we are actually avoiding creating a physical tangible space for it in our lives!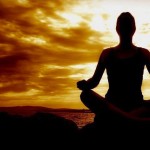 I tried taking my own advice and had the most incredible visions.  I sat in a comfortable place with dim lighting and closed my eyes.  I held my hands to my heart center because that is where I felt I would receive these images.  I found myself smiling throughout most of this activity.
Most of all, I really feel closer to recovery.  I have all of these amazing images of my son which actually even went back in time as well, to his infancy, but in my vision he was neurotypical from the start, without any of the developmental delays that I noticed early on.  This too was especially nourishing for me, and helped me feel closer to the healthy child I believe my son is and wants to be.  I purposefully cut myself off from "seeing" what his career path was or any of the other major life choices that would come in adulthood so as to not push any of my own agendas on him –especially because now that his recovery feels more tangible, I am even more excited to watch him decide these things for himself and to watch him unfold.
If you feel like you are constantly working towards recovery, but can't actually even fathom what it would look or feel like for your child and in your life, I invite you to try this little exercise.  Allow yourself to let go and believe that the sky is the limit for your child – there is no vision or dream that he/she cannot reach!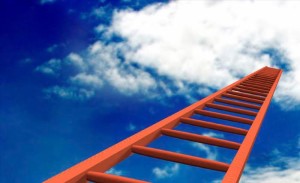 And yes, I am taking my own advice as I write that – even though he did look cute in those doctor's scrubs.  Oh, crap!  I wasn't supposed to say that part.  D'oh! heeheehee…shhh…..
~Princess
For more blogs by Princess, click HERE