March 15, 2016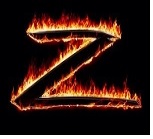 1. It's not genetic. Oh, it's genetic to the same extent that being tall is a genetic risk factor for banging your head on low doorways. The doorway? That's environment.
2. They know we know. And we know that they know we know. Who? Anybody who could lose money or the good faith of the American public.
3. It's just a matter of time before the "wrong" kid takes the hit.
4. It's a whole body issue, not just a "different" brain. Stop romanticizing the handful of nerdy kids who made fortunes. How about the high-functioning-but-chronically-under-employed-and-socially-isolate at best or the violent-and-uncommunicative at worst young adults who cannot care for themselves? Romanticize that.
5. Vaccines are the fastest-growing pharmaceutical profit center in the most profitable industry in the U.S. Look it up. I'll wait.
---
"The global vaccines industry was valued at $24 billion in 2009 and is expected to reach $52 billion in 2016 at a Compounded Annual Growth Rate (CAGR) of 11.5%. The vaccines market, which was once considered a low-profit segment of the top players' portfolios, showed a turnaround after the resounding success of Prevnar, the first blockbuster vaccine. The ability of vaccines to generate high revenue and profits despite being priced at a premium has proven attractive to both existing players in the market and to big pharmaceutical companies who have been watching the development of the market with interest.

"The surge in revenues and growth rates came at a time when the pharmaceutical industry was under huge pressure from patent expiries and weakened pipelines. The pharmaceutical industry has been intent on strengthening their revenue streams and streamlining operations through lay-offs and shutdowns of manufacturing and R&D operations. The success of premium priced vaccines such as Prevnar, Gardasil, and Cervarix has prompted big pharmaceutical players such as Pfizer and AstraZeneca to invest in the vaccines industry which promises safe revenues due to a lack of threat from generics…."

"…The authors analyze that licensing and co-development agreements are characteristic of the global vaccines market where technologies and development platforms are highly dispersed amongst small and big companies. Smaller vaccine companies that do not have the financial muscle to compete against the top vaccine players make use of their technologies to generate revenues through royalties and through other revenue sharing agreements. Also, a number of public-private partnerships help the vaccines industry develop interventions for new diseases'

"The global vaccines industry is a difficult industry for smaller companies to succeed in due to the high development costs required for licensing, acquisitions, marketing and manufacturing. Vaccine companies with promising candidates in the pipeline engage in out-licensing agreements with the top players, who in turn provide marketing, sales, and regulatory support. However, the vaccines industry remains an attractive one for large and small companies alike due to its potential to generate revenues from smaller disease populations too. Hence, the vaccines industry is expected to remain highly active in the future fuelled by the encouragement and financing from governments and other health organizations." (Source)
---
6. While a gluten-free diet may not help your kid, a crappy diet will actively hurt your kid. Get the crap out. Go as organic as much as you can afford.
7. I'm not crazy. Mad, emotional, stressed, frustrated, and kind of broke . . . yes, that I am. But crazy? No.
8. Moms and dads will be the ones to crack the "mystery." Actually, we probably already have. We just need to stop trying to build empires and cultivate influence and cooperate with each other.
9. The child is the gift, the autism . . . not so much.
10. We can't be a world leader with more than 2% of our boys affected by autism.
~ Zorro
For more by Zorro, click here.