March 17, 2016

HarperCollins just published an uncensored book written by Dr. Kelly Brogan, a holistic psychiatrist who specializes in women's health, titled A Mind of Your Own: The Truth about Depression and How Women Can Heal Their Bodies to Reclaim Their Lives.  In it, she explains in detail how she has helped many women reverse — and even cure — depression using a nutrition-based approach, enabling them to ditch the meds for good.
DID YOU HEAR THAT AUTISM MOMS LIVING WITH PTSD AND DEPRESSION?
She tells you how to heal yourself!
But Kelly needs our help. Despite huge grassroots validation that made it a #1 best-seller in both Depression and Holistic Medicine categories before it was even released to the public, her book has been received with silence from every major media outlet. Want to guess why? It is sickening that big pharma controls what the majority of the American public gets to see. "Move along people, and go take your meds!"
Making this book go mainstream has so many important implications: It will encourage publishers to continue to publish books that tell the truth. It will help countless people build their resolve to heal themselves. In our community, it will help not only the moms, but ultimately the kids as well.
Amazon is sold out –- Kelly has FIVE days to sell 3,000 books –- if she can do that, she will make it on the best-seller list and from there, it will be difficult to suppress the book's success.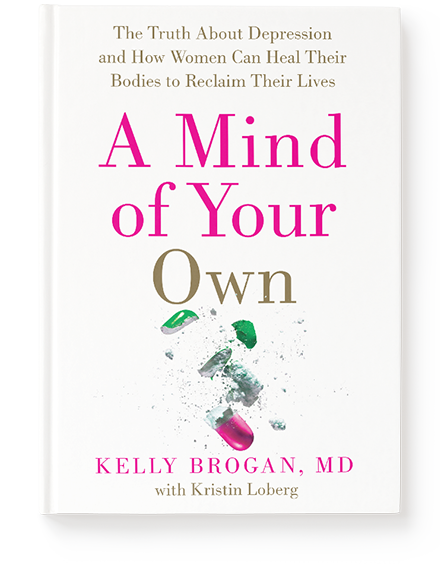 (Get the first chapter "Decoding Depression" free!)
Here is what Kelly is asking us to do:
1. Go to your local bookstore and purchase A Mind of Your Own (call first to make sure they've got it in stock).
2. Take a selfie with the book at your local bookstore.
3. Post it on Facebook, Twitter, or Instagram (or all three!) with the hashtag #amindofyourown and tag your location.
At milestones of 100, 500, 1000 selfies and beyond, she will announce special bonus incentives including a personal visit to the city with the most tags!
We can change the way depression is treated in this country, but we have to do it together.  Sharing this blog, buying her book, and tweeting about it will help her reach the moms who need to read this most. So please, start talking about this.  Let mainstream media know you are not controlled by pharmaceutical companies and that you have had enough!
(If you absolutely can't get to a bookstore in the next five days — we totally get it — you can still help by downloading the Kindle version and taking a selfie with the book on your device. ALL efforts to get the word out will be very helpful.)
~ Goddess and The Thinking Moms' Revolution
For more by Goddess, click here.