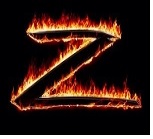 It's that time of year again! Cue the "OMG, I don't know what to feed my kids for lunch" panic attacks. We've made it through the summer grilling up organic hot dogs on gluten-free buns, making runs to the local taco stand, and hitting up Chipotle if we're famished, but that's just not going to fly for school.
The usual back-to-school lunchbox ideas don't work with special diets, either. So I offer here a gluten-free makeover of an article that crossed my desk recently. Choose organic products and produce to minimize pesticides and herbicides and to avoid GMOs. Bon appetit!
1. Sunflower butter and bananas drizzled with honey on GF bread 
GF pretzels 
Apple
2. GF bagel with Daiya cream cheese  and organic ham slices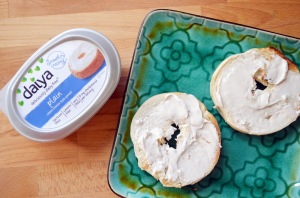 Fruit kebob — strawberries, pineapple, grapes, and melon on skewers
GF graham crackers
3. Deli turkey roll-ups with mustard dipping sauce
Orange wedges
GF crackers
4. Fried rice made with bacon, scrambled egg, organic mixed vegetables, and GF soy sauce 
Apples
Fruit leather
5. GF pasta salad: 1 cup cooked GF pasta, grated carrots, steamed broccoli florets, cherry tomatoes and diced organic salami or pepperoni, with 1 Tbsp organic Italian dressing
Diced Cantaloupe
6. Gluten-free French toast sticks with maple syrup for dipping
Hard-boiled egg
Strawberries
7. Gluten-free waffles spread with Daiya cream cheese and sliced strawberries
Mini chicken-apple sausages
Carrot sticks
8. Leftover chili
Organic corn chips with salsa for dipping
Apple slices
9. Chicken soup made with GF noodles, homemade broth and shredded chicken
Red pepper slices and grape tomatoes
Applesauce
10. Sliced organic hot dogs with BBQ sauce or ketchup for dipping
Plantain chips 
Blueberries and raspberries
11. Hummus
Carrot and cucumber sticks
Organic corn chips or GF crackers
Strawberries and blueberries
12. Crispy bacon strips
Apple slices and sunflower butter
GF pretzels
Grapes
13. Roasted chicken drumstick
GF pumpkin muffin with Enjoy Life Chocolate Chips 
Cubed pineapple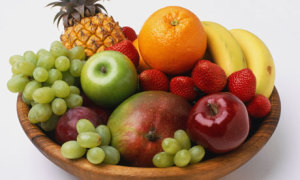 14. Ham roll-ups with honey mustard dipping sauce
GF baked beans in Thermos
Banana
15. Turkey-zucchini poppers with salsa dipping sauce
Spicy Plantain chips 
Watermelon
I usually keep on hand a few snack things like:
small packages of Justin's almond butter (for the non-allergic kid whose school has an Eat Nuts Here table)
homemade GF granola—pumpkin seeds, Enjoy Life chocolate chips, toasted coconut shavings, and raisins. I usually toss one in for snack time.
Additional Notes:
~ Zorro
Zorro is a California mom with point to make about autism: It has biological underpinnings and it's treatable. Kids can improve and some can recover when their medical issues and nutritional deficiencies are corrected. Mom to three boys with issues, including anxiety, autism (her son has recovered!!) ADHD, epilepsy, dyslexia, and mild attachment disorder, Zorro spends her days looking for solutions, geeking out over neurobiology, juggling schedules, trying to feed picky kids with a billion food allergies, and keeping up with celebrity gossip. She blogs at www.RecoveryRd.wordpress.com.