How long have you been concerned about genetically modified foods (GMOs)? Jeffrey Smith is a consumer advocate who has opposed the use of genetically modified foods since they were introduced in the 1990s. An activist who works with organic food marketers to advocate against genetically modified food, he is the international bestselling author of two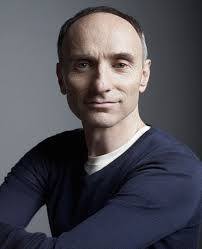 books on genetically engineered food. Seeds of Deception, published in 2003, is the world'sbestselling and #1 rated book on GMOs. His second book, Genetic Roulette – The Gamble of Our Lives, published in 2007, which he also produced as a film
in 2012, documents 65 health risks in the GM foods Americans are eating every single day including soy, corn, potatoes, cottonseed, and canola.
This is the trailer for the movie Genetic Roulette. The movie includes two members of Team TMR: Kim Ruckman and Laura Lambert Hirsch.
If you are having trouble watching this video click here or copy and paste this url into your browser: http://www.youtube.com/watch?v=Vv96D_ZURzs
On October 7th from 10:00 am – 5:00 pm EST the Thinking Moms' Revolution is hosting a phenomenal eConference on food:

You can register here.
We are thrilled that Jeffrey Smith will be one of our six incredible presenters. This conference will be so packed with information, you'll be glad to know that after Oct. 7th you will own the eCOnference on your computer for a full year, so you'll have lots of time to digest these incredible presentations. We will also be giving away one copy of the Genetic Roulette DVD to a lucky audience member watching the conference LIVE on the 7th.
As the executive director of the Institute for Responsible Technology (IRT) and the director of the Campaign for Healthier Eating in America, Jeffrey Smith is an influential educator on the risks associated with genetically modified foods.
Since the 1990s scientists at the FDA have raised concerns that GM foods may be creating unpredicted allergies, toxins, antibiotic resistant diseases, and nutritional problems, based on lab research with rats, but FDA political appointees and industry pressure have worked hard to bury and dismiss these concerns with their own biotech-funded superficial studies designed to avoid finding problems.
What are two key differences between foods that are genetically engineered (GE) and foods that are not?
1) GE foods have been altered to make them tolerant to pesticide; or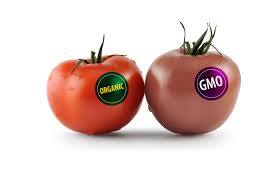 2) GE foods have built-in pesticide.
According to the Organic Consumers Association, the following countries have placed bans on some or all genetically engineered food; Italy, Austria, France, Germany, Greece, Spain, United Kingdom, Switzerland, Norway, Australia, New Zealand,Thailand, Phillipines, Saudi Arabia, Egypt, Brazil, even Algeria! But not in the USA.
No one is monitoring the human health impacts of GM foods in the United States.There are no human clinical trials of GM foods. Remind you of something else?
What are the health risks associated with eating GMO food?
1. GM soy, Bt corn and cotton are creating skyrocketing allergic responses in contrast to non-modified crops.
2. People who eat GM food are developing allergic reactions to non-GM versions of the same food.
3. For people with severe food allergies, there is the risk of hidden allergens in unsuspected foods due to cross breeding.
4. Organ damage
5. Long after we stop eating GM food, we may still have GM proteins continuously producing inside us.
6. Proteins from GM crops have been found in the cord blood of fetuses.
So this gets you thinking, right? Hmm, I have a child with leaky gut, food allergies, poor growth and weight gain? How much of that is related to GMO food? How much of my child's autism might be related to GMO food?
Jeffrey Smith has created two terrific resources looking at exactly this question, and we are giving them to you FREE right here; a video and a booklet packed with information on the subject of GMOs and autism:
http://www.responsibletechnology.org/autism
Register for the eConference and join us on Oct. 7th and after to learn from Jeffrey Smith's wealth of knowledge on the health risks associated with GMO food.
See you online for the conference,