Thanksgiving and Hanukkah are both holidays with long-standing traditions and, for the first time in our lifetime, they will both be celebrated on the same day, Thursday, November 28, 2013. Definitely an occasion worth taking advantage of from a culinary standpoint.
Hanukkah, meet Thanksgiving. Thanksgiving, meet Hanukkah!
Donuts are synonymous with Hannukah and, with my son's limited diet, I am always looking for treat ideas that meet his restrictions. For the occasion, I wanted to share this delicious gluten-free vegan donut recipe that can be served as a treat.
Enjoy and Happy "Thanksnukkah" ;-)!!!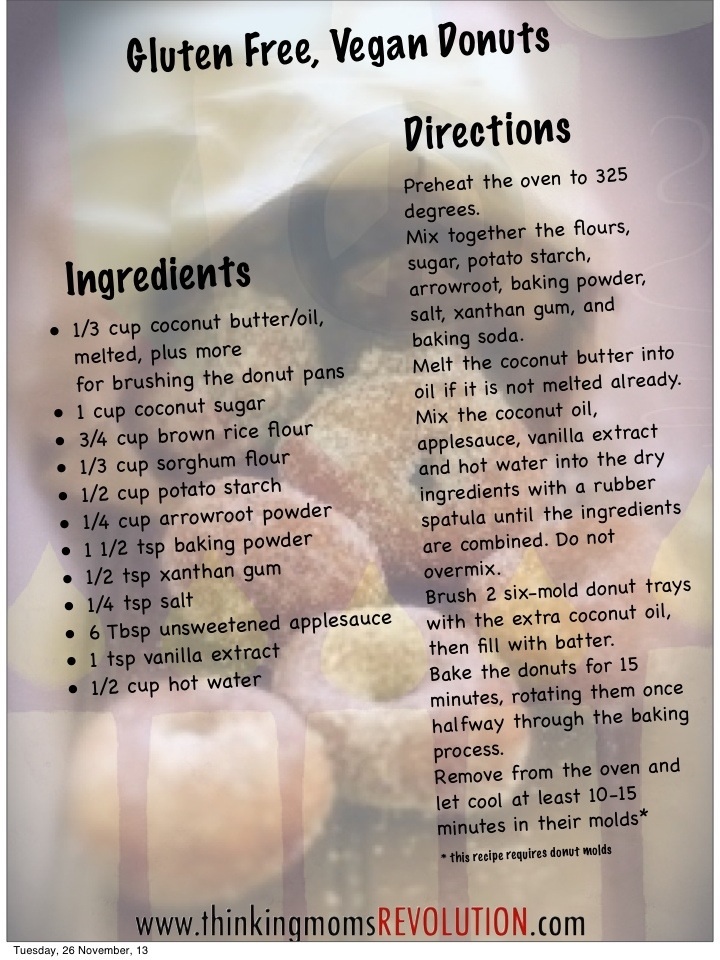 For more blogs by Prima click here.