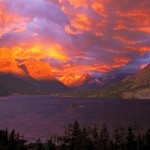 Sometimes, just for kicks, I torture myself. I go to a place that brings joy and laughter to most people, but for me brings pure pain. On any random day, you will find me about a block away from my son's school, crouched low in the seat peering through binoculars until I can no longer see through the tears. I have done this every couple of months for the last two years in hopes of seeing progress. All I can say at this point is "I HATE the playground."
My son is well on his way to recovery and the closer he gets, the more self-aware he becomes. While this is a "problem" that I am grateful for, it sometimes brings a lot of heartache. Even in kindergarten as he cried about the playground, he was able to say, "Mom, I can't play like the other kids. I don't know how to do it. What is wrong with me? My brain is crazy."
As I watch my son stare at the ground, kick bark and shuffle around the yard, while the other kids are playing football or tag, I think about all of the ways I have tried to address the social piece of this puzzle.  While I refuse to beat myself up about how I have failed, I can't help but focus on all of the things I have done wrong. One of the biggest mistakes I have made in the social arena really became evident this summer at a cub scout event.  One of the reasons I love scouts is that the majority of the time the kids are engaged in structured activities. My son thrives in a structured setting, and scouts has been such a blessing to this end.  However, on this occasion, there was a period of time when all the boys were sent to play, while the adults prepared a cookout and set up the after-dinner activities. I watched my son at a distance, while I arranged plates, cups and side-dishes waiting for the worst. Not saying a word to any of the other parents about my fears, I smiled but silently watched at a distance, observing the play scene. The kids gathered logs and stacked them, ran around aimlessly in what appeared to be random chaos darting in and out of the woods. My son walked back and forth around the perimeter, muttering to the ground.  I could see him beginning to look agitated, and the pacing got faster. Eventually, he had worked himself into a frenzy and ran back up the hill in tears. "They won't let me play. Eric said I can't play."
His Dad and I gave him hugs, took his hands and walked him back down to the group.  He began to walk the perimeter again muttering, "Can I play? Can I play?" over and over again as the other kids were oblivious. "See?" he said. "They won't let me play," he sobbed and ran to his Dad for comfort.  As our hearts broke along with our child's, I knew I needed to do something to fix this situation. I got up and started walking toward the other kids. My husband yelled, "WHAT are you doing? You are just going to make things worse." "I'm going to at least find out what they are playing," I replied.  "I really don't think that's a good idea," he said in an unnerved but heartbroken tone.
"DO IT, Mom!" my son yelled. "I want to play with them."
"Hey guys! Whatcha playing?" I asked. "Army fort," was the general consensus of the group. I reported back to my son  and asked if he wanted to play. "Yes, Mom, but come with me." We approached a little boy named Eric (the kid who my son thought had rejected him ). "C wants to play," I said. "What can he do?"  "Come on, C," Eric replied. "I told you earlier to start gathering weapons." My son just looked up at me in a panicked state of confusion.  "What are you using as weapons?" I asked Eric. "Sticks, of course."  That satisfied my son. I thought he had figured it out.  Instead, he began gathering sticks and following Eric around repeating, "I got the weapons. I got the weapons, Eric. I got the weapons." He had absolutely no idea what to do or how to play.
I realized after this experience that, in an effort to give him skills to help him, we may have really screwed up. First, we taught him to approach kids and ask, "Can I play?"  Listen to me folks: This is WRONG!! Kids don't play this way. They don't ask permission; they just play. Also, by asking permission, you are giving the other child the option to say "No." Not to mention that it puts all of the power and control in someone else's hands.  Can you imagine the amount of anxiety he must experience waiting for an answer to that question? Plus, when he sees all of the other kids just playing, but he has been taught to ask them if he can play, it has to make him feel like he is not as good as they are. Like he's so screwed up or such a loser that he can't assume kids will like him and want to play with him. By teaching this seemingly harmless "skill," we screwed up… BIG TIME.
After this incident, it dawned on me that because he doesn't understand how to play, he is actually waiting to be invited to play by the other kids, which obviously is not going to happen. They're kids, not therapists. Also, even if he is asked to join, unless someone explains to him what to do, he doesn't know how to play.
My husband and I had a long discussion about this and decided that instead of teaching "Can I play?" what we should have been teaching him is "What are you playing? How do you play?" With this simple change in approach, there is an assumption of acceptance; the other child is not being offered the opportunity to say "no," and the game will be explained to him. It has only taken me four years of working on social skills with experts to figure this out.
We are working on this skill now, but it is going to take some time for him to be able to put it into practice and to undo what we have ingrained in him for years.  I have a lot of hope for where we are headed. My son is extremely motivated socially, and there really are skills I can actually teach him.  I have control over the skills I introduce and help him to learn. The thing I can't help him with, the piece of the social puzzle that makes me feel like I can't breathe, is the reaction and behavior of the other kids.  If they don't respond appropriately or in a predictable way, the whole system falls apart.
I have to say that most of the kids in our community are nice kids. I can't fault them for my own child's struggles. There are more than a few little angels, however, who, to put it frankly, can piss off.  These are the kids that are not necessarily outwardly mean, but whose exclusionary practices and bad manners are cruel. By intentionally ignoring my child when he talks to them, they are being cruel. It makes him feel bad and he doesn't understand it. He is confused. He doesn't really get that they don't like him, or don't want to play with him, because he can't pick up on their non-verbal cues.  When my son approaches Oliver and says, "Hi, Oliver! Let's go to the playground. It's time to go outside. Oliver… Oliver… Let's go to the playground," and Oliver just stares at him like he's stupid and wouldn't be caught dead on the playground with him, I have to admit… it makes me SEETHE. I become completely irrational. My internal dialogue becomes mean and juvenile and I catch myself thinking things like, "I hope you fall off the monkey bars, you rude, snotty little shit." Really mature, huh? I can't help it. That's how I feel. What I end up placating my child with sounds something like, "I think Oliver is going to stay inside for a while. Maybe you'll see him outside later." Then I watch as my son walks down the hall, turning around every few steps to see if Oliver is behind him.
The most heartbreaking part of this incident was when I picked him up after school. The first thing he said to me was "Mom… Oliver came out on the playground this morning, but he didn't want to play with me. He wanted to play football. But it's okay, Mom. I just did it wrong. I'll try harder tomorrow."   FUUUUUCK!!!  Fuck, Fuck, Fuck.  "No, baby. It's NOT you. You did everything just right. Oliver just likes to play with certain kids. He's not always nice like you. You will play with everyone because you have a beautiful, kind heart. Not all kids are like you. But I want you to pay attention: You can keep asking Oliver to play, but if he keeps saying "No," I want you to understand that then it will be time to move on from Oliver and find some kids that say "Yes."   "Okay, Mom. I understand."
I can't blame the kids entirely; it is only partly their fault. The reason they continue to act like little shits is because they can. I watch kids not respond when they are spoken to right in front of their parents and the parents do NOTHING. My kids wouldn't dream of being that rude or mean, and, on the slight chance that they just aren't paying attention, I correct their behavior on the spot.
Since I already confessed to being deranged enough to mentally wish ill will on small children, it probably will come as no surprise to hear that I have called these rude children out right in front of their parents on more than one occasion. One time in particular, a child was intentionally ignoring both of my children while his father stood by and said nothing. After I let it go on for at least five minutes – ample time for Dad to step up in my opinion – I finally said, "Guys, stop talking to Henry. He is ignoring you. I don't know why, but he is. Some children are just rude and mean, and have very bad manners." After hearing my remarks, (He couldn't have missed it as I was LOUD.), Dad finally addressed the situation. Bad manners on my part? Maybe. Appropriate response to the situation? Probably. Was Dad pissed? Possibly. Do I give a rat's ass? Nope.
I can teach my children manners and social skills all day long, but if they are surrounded by kids whose social skills are worse than their own, what is the point? I need help. I need these parents to understand that I can't help my child unless they do their part and teach their children what is appropriate and acceptable. I need them to teach kindness, compassion and acceptance. Eventually, I will be able to explain to my child that there are a lot of people in this world that just plain suck. Right now, it doesn't even occur to him that these kids could possibly be mean intentionally. That is the beauty of his soul and I'm not ready to watch that beauty fade with the ugliness of the truth.  So today, because I really don't know how to remedy this overwhelming situation, all I can say is "I HATE THE FUCKING  PLAYGROUND."
~Mountain Mama
For more blogs by Mountain Mama click here.