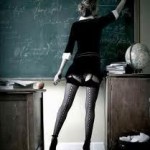 You know what I wish? I wish I had five dollars for every time I saw or read some "news" story that attributes the fact that I don't vaccinate my children and the fact that I spend many of my waking hours alerting others to vaccine dangers to Andrew Wakefield and Jenny McCarthy. (Yeah, I know the traditional amount is a nickel, but, let's face it, a nickel doesn't buy much of anything these days. At least with five dollars I could buy a dozen organic eggs. And since I spend so many of my possible work hours working on this website, I could really use the huge pile of cash. God knows this is not going to put organic food on the table.)
Even more than wishing for the cash, though, I just wish they wouldn't do it. Why?
Because it's a lie.
Yep, I'm not going to beat around the bush on this one. There was a time when I might have called it an "inaccuracy," a "misrepresentation," or even the ever-popular "myth" (and, yes, I did consult  thesaurus.com when writing this piece). But the time for that is over. The time has come to call it as it is —  and what it is is a straight-up lie and irresponsible journalism.
You see, journalists ask us vaccine-choice advocates why we do what we do, and we are not shy about telling them. We talk about what we've seen first-hand in our children, the mountains of scientific studies we have waded through (quoting chapter and verse all the while) clearly implicating vaccines in a whole host of conditions that involve immune system dysregulation that are all on the rise, and the Freedom of Information Act requests that have exposed corruption and collusion at the highest levels of the CDC.
We tell them everything – repeatedly. And what do they say? "Andrew Wakefield and Jenny McCarthy made them do it."
Every. Damn. Time.
Now, I can't blame the "man in the street" (or, in my daughter's case, the teacher at her school) for thinking we're stupid. If I didn't know me (and about a thousand other vaccine-choice advocates) personally, I might think we were pretty stupid too if the only issues I ever saw mentioned in mainstream media were "that discredited doctor" and the "Playboy bunny." But it's bullshit, and everyone needs to know it's bullshit, whether or not it is written in "reputable" media outlets like the New York Times. And you need to call it out every time you see it.
I actually feel sorry for people, sometimes, who come to this website thinking they'll "straighten us out" with some "truth bombs" about Wakefield and McCarthy (and occasionally they'll add "they took the mercury out of the MMR long ago!"), only to find that the average "anti-vaxxer" can run rings around them in terms of knowledge about not only Wakefield and McCarthy, but far more importantly, about vaccines in general as well – starting with the fact that the MMR never contained mercury.
So, I say let's finally put this lie to rest. Let's discuss the facts about Wakefield and McCarthy, shall we?
The infamous "discredited" Wakefield "study" that is referenced ad nauseum in these news items was published in 1998. It was a case series of 12 children that had psychiatric diagnoses (most of them on the autism spectrum) and gastrointestinal distress. Unfortunately for the sake of the children involved, that gastrointestinal distress was not being investigated. Many doctors had put it all down to "that's just part of his/her autism." Wakefield and twelve colleagues, gastroenterologists at the Royal Free Hospital in London, had the audacity to treat these children for their bowel disease and analyze some of the tissue they encountered while doing so (and here's what the parents of the "Lancet 12" have to say about that). What they found was a novel form of serious bowel disease in children with autism (or related diagnoses) that according to two-thirds of the parents began shortly after MMR vaccination. The paper's conclusion was not, as is so often stated, that "vaccines cause autism," or even "the MMR causes autism." It was simply that there might be a link between the MMR and these children's psychiatric conditions and more study was indicated. Wakefield himself thought it was likely that there was something about the MMR itself, a possible synergy between the three viral components perhaps, that was causing the bowel disease and possibly the psychiatric symptoms as well. Therefore, when asked what he would recommend, he suggested that parents go back to the way they had been doing things in the past before the autism rates had started to climb and get the three components of the MMR, measles, mumps, and rubella, broken out into individual shots.
Interestingly, not long after Wakefield made this recommendation, the U.K. decided to stop offering the individual vaccines. Obviously, U.K. parents who wished to avoid the MMR, perhaps due to Wakefield et al's paper, but still wished to vaccinate their children against measles, mumps, and/or rubella were forced to make a decision. If many of them chose not to get the combined vaccine, and their children were therefore not vaccinated against those three diseases, that situation is at least in part attributable to the authorities who made the call to stop providing those vaccines in individual doses.
So Wakefield and twelve colleagues accurately reported what parents told them about the health history of their sick kids, and somehow Wakefield (single-handedly, by the way, the press virtually never mentions any of the other twelve authors) gets the "blame" for the fact that more and more parents are weighing the risks and benefits of each vaccine for themselves and their children and some of them are rejecting them altogether. Even if you don't listen to the parents actually doing said questioning and rejecting, even if you take the whole situation at face value, how is that a logical conclusion? Wakefield et al. mentioned one vaccine, the MMR, in their case series – a paper that is never mentioned in mainstream media without being accompanied by the words "retracted," "discredited," and/or "fraudulent." And, when asked about that one vaccine, Wakefield recommended continuing to vaccinate against those diseases with monovalent vaccines. Why on Earth would anyone use that paper as the basis of a decision to forgo any other vaccine, much less all vaccines?
Answer? They wouldn't.
It's a lie.
Jenny McCarthy is a beautiful woman who says that her healthy son Evan regressed into autism following an MMR vaccine. Her account of that time period is very moving for any parent, but especially for parents who experienced something similar. Immediately afterward, her son Evan's development began a regression that eventually led to a diagnosis of autism. McCarthy found other parents who were treating the underlying medical conditions of their children's autism (known as "biomedical treatment") and, as a result, their children were getting better, many losing their diagnoses of autism. McCarthy treated her son as well, and as a result her son improved greatly. She made a promise (bargain with God?) that if he did improve she would tell the world about her experiences, and she has done so.
I suspect that McCarthy has, indeed, had an effect on the number of people who believe that "vaccines cause autism," certainly more than Andrew Wakefield et al.'s "discredited" 1998 case series. But that fact lies less in her beauty or celebrity than it does in the fact that she is a mother who is brave enough to tell the truth about what happened to her child, despite the extremely negative press she gets for doing so. That resonates with people, especially people who have experienced something similar. What the media never seems to report is that McCarthy is just one of many, many parents with eerily similar stories. When Jenny McCarthy spoke up on television and in her books, she gave many other parents who had similar experiences the bravery to speak up about what they too had witnessed. But like the sexual assault allegations against Bill Cosby, the overall credibility of the claims does not derive from the fact that one person – no matter how beautiful or famous – said it. It derives from the fact that many people tell similar stories. In this case, there are literally thousands of people saying their children were developing normally until a round of vaccines blew them out of the water (possibly never to return) and even more who say that, when their children have been treated for various types of vaccine damage, they get better.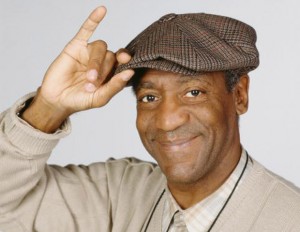 Whose "fault" is it that the public perceives Bill Cosby as a serial sex offender? Is it Andrea Constand, who initiated a lawsuit against him back in 2004 – the lawsuit that caused a number of women to get brave enough to go on the record with their own accusations? They didn't get the opportunity to testify in court then, as it turned out, and their accusations never picked up steam. So maybe it's comedian Hannibal Buress, who called Cosby out as a rapist in his stand-up act in a video that went viral. Or maybe it's Barbara Bowman's" fault." She's the victim who began the recent escalating round of accusations with a piece in the Washington Post about her own history with Cosby. Or how about Lycia Naff, the journalist who tracked down Bowman and wrote a story for the U.K.'s Daily Mail? Or  maybe, just maybe . . . now this is really radical here . . . perhaps it is Cosby himself who is to blame for the public's perception of him as a serial sex offender because he actually is a serial sex offender.
So . . . is it Jenny McCarthy's "fault" that 33% percent of American parents of children under 18 believe that vaccines cause autism? Or could it be the many thousands of parents who are telling their own children's stories? Or are the investigators who dug up more than 80 cases of vaccine-induced autism that were compensated by the National Vaccine Injury Compensation Program (implying that the total number was, in fact, much higher, as they were only able to track down less than a sixth of the overall number of compensated brain injuries) to "blame"? Or, could it be, perhaps, that the single biggest reason why much of the public believes that vaccines cause autism is, in fact, that vaccines can and do cause autism?
(By the way, before anyone jumps down my throat and says "my child was never vaccinated and still has autism, so there!" Or "my child is fully vaccinated and has no sign of autism!" The fact that there are cases that don't fit a pattern is not evidence that the pattern does not exist. Neither situation has any bearing whatsoever on whether or not vaccines cause autism. My father never smoked a day in his life. What's on his death certificate? Lung cancer. Similarly, there are people who chain smoke for decades without developing any signs of lung cancer. Does any of this mean that "smoking doesn't cause lung cancer"? Certainly not.)
Even given McCarthy's history, she believes that vaccines are important and should simply be made safer. She spent a great deal of her own time and money on a "Green the Vaccines" rally in Washington, D.C. to push government officials and vaccine manufacturers to make vaccines safer. Ralph Nader did a similar thing when he exposed dangers in the car industry with his book Unsafe at Any Speed. I don't remember anyone calling Nader "anti-car" and blaming him for people quizzing car dealers.
No matter what people believe about vaccines and autism, though, the majority of vaccine-choice advocates lament the fact that the media never seems to report that their concerns about vaccines are not – and never have been – limited solely to autism, that their concerns are, in fact, far broader, and cover a wide range of conditions, including autoimmune diseases, asthma, allergies, ADHD, seizures and more, that are characterized by dysfunction in the neuroimmune system. And the fact that vaccines, an intervention designed to alter immune system response, can cause immune system dysfunction, including serious autoimmune disease, is well documented. The prevalence of every condition listed is rising rapidly right along with the autism rate.
The other thing that you never see in a mainstream media story about the "anti-vaccine movement" is that the vast majority of "movers" started out as big believers in the wonders of vaccines and the civic duty to vaccinate for the "greater good." For most, the disillusionment began with something simple: a single event such as a child's extreme reaction to a round of vaccines; or a single question such as why are we vaccinating all children at birth for a disease that is only transmitted through blood products or sexual activity when, by the CDC's own data, more than 9,998 out of every 10,000 children have never had any possibility of encountering the disease until adolescence at least?
So it's time to call the lies for what they are, don't you think? Loud and clear. And finally to put them to rest.
If you are among the many who have chosen to delay or forgo any of the vaccines on the recommended CDC vaccine schedule, I ask that you briefly (I know that will be hard for many of us) explain why you did so in the comments below. My dream is to get thousands of "anti-vaccine" parents (because according to mainstream media, that's what you are the minute you question the wisdom of the schedule in its entirety) to explain the real reasons why they don't vaccinate according to the CDC schedule, and maybe, just maybe, the greater public will start to see the lies for what they are.
Then, whenever you see the lies repeated, post this piece with the real reasons people choose not to give their children one or more vaccines that the CDC recommends.
~ Professor
For more by Professor, click here.