January 2, 2017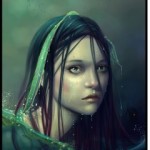 During my morning routine of IonCleanse and tulsi tea, I picked up the book The Everyday Advocate: Standing Up for Your Child with Autism, by Areva Martin, Esq. from the table next to me where I had unwrapped it on Christmas day. Always excited to learn as much as I can while navigating autism, I was curious about this author whose name was unknown to me. From the contents of the front and back covers, I learned she was a frequent guest on the Dr. Phil Show, which I was familiar with from years ago when we had regular television. (Yesterday, I read he's the highest-paid talk show host, having made $88 million dollars in 2016, and I wondered how many ads for pharmaceutical products played during commercial breaks.) She is the President and Co-Founder of Special Needs Network and a "nationally recognized legal authority and expert on autism" with an 11-year-old son with autism.
Now that my son with autism is an adult, I thought I may need to learn how to advocate for services for him. I was intrigued by the tricks and details I thought might be divulged in this book's pages. When Tristen was diagnosed at age two, I felt very much the advocate for him, working with therapists and taking classes and being consistent and present to encourage continuing appropriate development. When I felt his needs weren't being met at school, I was the first to volunteer to help, always keeping the lines of communication open, while making sure to be consistent at home.
When we had to change schools, I fought for his own aide, time in reading programs not previously made available to him, more speech therapy, and the addition of occupational therapy. I did a lot of fighting and arguing, and you know what? It never got me anywhere. They never caved. Maybe I really did need to read this book! In the state of Texas, all additional help through the state for adults with disabilities has a waiting list over ten years long. Maybe this book would help me find out how to be the kind of advocate who can get us services without having to wait? So I dove in.
Until I got to page 11; that's when disappointment set in.
If you haven't already, you'll soon discover that there are many claims about cures for autism. Hyperbaric oxygen chambers, chelation therapy, and special diets all have their supporters. The media regularly tells stories of children who were diagnosed with autism but miraculously 'recovered.' Don't buy into the hype.
My heart sank.
Why did this statement need to be in a book on advocacy? You can be an advocate whether you do traditional or nontraditional treatments for autism, I thought.
A statement like this extinguishes hope. Hope is a huge part of navigating life with autism. I don't believe you can do it any other way, no matter what treatments you choose. A cancer patient, choosing chemotherapy, knows it doesn't always work, but has hope it will and therefore complies with the treatment.
We cannot say for certain which path is going to yield the best results when it comes to autism, conventional or controversial, but we have hope that, if it is safe and it's helped some others, it might help our loved one. To simply snuff out hope and put someone in a little box, limiting them to three or four therapies is criminal. I believe that speech therapy, occupational therapy, and physical therapy work best with other interventions such as diet and doctor-guided supplementation, among a myriad of others.
Despite my son's diagnosis and his need for additional therapies at school, he only ever qualified for speech. Thirteen years he spent on the same goals. I saw progress with his conversational skills three times: 1) he went from nonverbal to verbal with signs when we started the gluten-free/casein-free diet; 2) he told me about past abuse at school that had taken place years before only after hyperbaric oxygen treatments; and 3) he asked me my opinions after using the IonCleanse footbaths, at which time he was not receiving any speech therapy. If I had focused only on speech therapy instead of looking for other methods of healing, my son would not have made these huge gains in areas he was not even working on in speech therapy.
As I read, my own personal experiences continued to contradict a number of Martin's statements. Here are some parts of the book that I disagree with:
1) Martin assumes that if you seek alternative treatments, you aren't using good, reliable information from a team of credible professionals you can trust.
Take a minute to research the countless educated and accredited doctors and professionals out there who recommend alternative treatments. These teams read real research, checking out who is funding the studies and what the data really shows.
2)  " . . . too much speculation about causes and cures is a distraction"
This can be partly true if you let the anger of the situation get the best of you. (But that usually happens after you have discovered the cause.) Finding the cause can help you heal your child because you know what kind of damage you are dealing with. It also gives you something to focus on, instead of feeling helpless and overwhelmed. If it is a "distraction," I think it's a good one.
Don't most people ask "why?" Isn't that part of human nature? We want to understand things. Anyone who is telling you not to question is hiding something, in my opinion.
3) Martin assumes that if we research and look outside the box for help, we aren't attending to the day-to-day reality of autism.
My kids were never left to their own devices because I was researching. I don't know anyone who could say, "Well, I'm going to neglect caring for my autistic child because I'm busy researching autism." That is ridiculous! Autism doesn't give you a break. If you want knowledge, you have to find the time to squeeze it in whenever possible. I don't have time to watch Dr. Phil every day because I'm spending that hour reading books on potty training or how to prepare healthy meals for picky eaters. Researching just means reading published journal articles on the toilet when I have time, instead of playing Candy Crush.
4) "The parents I know who focus on addressing the practical issues—such as accessing services and integrating their child into their family and community—express the greatest level of acceptance and the least amount of anxiety and stress."
Most parents I know focus on both! And because we do take care of our children's medical needs, it is much easier to be successful with the family, during therapy sessions, and out in the community. I know some families who accept everything as is and just go to therapy and school, but they are definitely not less stressed. Most of them actually feel more desperate, helpless, defeated, and hopeless and have the hardest time coping.
The last misconception I want to address is the idea that somehow if we look to other forms of healing for our child's autism, we don't accept them.
I am here to tell you that is 100% untrue.
When my son was born, I loved him with a type of pure love that only mothers know, and I accepted him just as he was . . . perfect in my eyes.
When we went through the hardest times, the sickest days, the tantrums and the running and screeching, I loved my baby beyond words and accepted him, even if he never changed.
Continuing to work with him to overcome his struggles and make him healthy was never about a lack of love or acceptance. Every parent wants to see their child succeed. We have high hopes for even the most average or most typical child. Does that mean we love them any less if they don't live up to our hopes? Absolutely not. Is it important for us to believe in our children, to know their potential, and want to see them reach as high as possible? Absolutely.
My wanting my son to progress has nothing to do with not accepting him. I accepted him as he was when he was born, and if he never changed, my heart would be just as full as if he were a Harvard graduate. For me, it's about the work, the positivity, and the hope that we will do enough. I believe my son will be healed one day, even if it's not in this lifetime. And when his body and brain are intact, and he remembers this life, I want him to hug me and say,
"Thank you mom, for giving everything you had, exploring every avenue, and not giving up on me."
I truly hope Ms. Martin's son will be able to say the same thing to her someday, too.
~ Green Bean Girl
For more by Green Bean Girl, click here.