I met Julie Obradovic in 2009. She presented her in-depth analysis of the 14 studies the government uses to support the notion that vaccines do not cause autism. At the time I was a newbie to the community of "autism parent in the know." That presentation, which has become as much a part of Julie as her personality or children, was a game changer for my family and a growing subculture of truth seekers in the autism community. But, as we Thinkers so often point out, activism and advocacy, for many of us, is not our real job.
Julie holds an MA in Education from St. Xavier University and is currently finishing a second MA in Educational Administration. She was honored by Oprah Winfrey in 2004 as one of America's Best Teachers. She is the mom of three beautiful kids, one successfully recovered from autism. In her spare time she is a fellow Contributing Editor at Age of Autism, Canary Party Leader, and has marched on Washington not once, not twice… but three times! The mantra among us Thinking Moms, "Never Give Up!" is Julie's essence, lifestyle and personal truth. Today, with her permission, we are reprinting her personal Facebook post about giving thanks. Thank you Julie O., for making us Think!
~ XO The Rev and All the Thinking Moms and Dad!
Attitude Of Gratitude by Julie Obradovic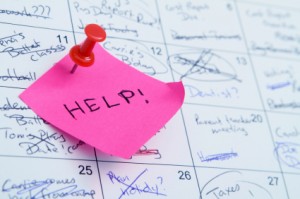 Been going through a pretty tough time lately. Life is crazy. I'm way too scheduled (my own fault) and so much more. Mostly I am floored, just floored; Thanksgiving is only a few days away. (How did that happen?! I haven't even posted Halloween pics!)
Still, over the last few weeks I've been reading all of these posts by amazing people citing what they are thankful for this month. Each day I'm inspired for a moment, and then I get back into my head with the unending checklist and chaos to which I must tend. I think, "I should do that too." But then I don't. Too busy to be grateful it would seem.
And then yesterday it hit me like a bolt of lightning.
You should know, my news feed is probably not what most of yours are. I share my social media world with hundreds and hundreds of parents around the globe that are truly suffering and whose children are truly suffering. They are dismissed, ignored, ridiculed, and mistreated daily. Our stories, our experiences, what we know to be true to our very core, has been written off as dangerous conspiracy theory. I'm not sure there's much worse you can do to a child or a parent than cause their suffering, perpetuate it, deny it, and blame it back on the parent. I'm really not sure there is anything worse.
So when I read my Facebook page, it's usually not sunshine and roses. It's this person whose school is screwing them over on their IEP. It's this mom whose child is suffering from acidic diarrhea that is eating her child's skin and do I know a helpful remedy? It's this child who hasn't slept in three days and the parents are having a breakdown. It's Bill Gates making mosquitoes into vaccines and accusing people who think (Um, well, maybe we should think about that Bill?) of being baby killers.
It's this bus driver who left a four-year-old non-verbal child on a bus all afternoon. It's another who choked, yes choked, a different child for peeing himself. It's a toddler who wandered off into a pond and drowned. It's the New York Times telling us one day that flu shots are over-hyped, don't work, and nothing but a public relations campaign, and Nancy Snyderman on The Today Show the next telling us flu shots will prevent autism. (Wrong, Nancy. They CAUSE it.)
It's a mom whose 10-year-old daughter just waved for the first time. It's Tanner's Dad screaming for help from his Twitter account, cleaning up a three-day crapisode from his teenaged son. It's a congressional hearing coming up on November 29th that I can't attend, and then thinking, 'Gosh, they had congressional hearings over 10 years ago on the same thing. The rate was over 1 in 250 then. It's 1 in 88 now, actually 1 in 20 boys. Are we maybe going to do something when it's 1 in 5?'
So this is what I read, think about, contemplate, and deal with literally several times a day. And then I turn the page off, get back to my "real" life, and try not to think about all the time I just spent reading that instead of doing things I "should have."
Yesterday, I remembered why I do.
Yesterday, I was greeted with a hug and a kiss on the cheek by a little girl Children's Memorial once told me was manifesting her delays because I was disappointed in her. Dr. handed me the card of a shrink for my husband and I to see. Yes, WE were the reason she wasn't developing, he told us. It was 2004.
WE were the reason she wasn't speaking, had no imagination, was as pale as a ghost, had a swollen belly, a tummy full of constipation, a gait, dry brittle hair, eczema everywhere, inflamed red gums, non-stop drool, night terrors, no sense of where she was in the world, no eye contact, never-ending ear and bronchial infections, and so much more. WE did that to her. 'Cause we were disappointed.
2004, people. 2004.
Well, suffice it to say, I didn't accept that as an answer. And yesterday, wow, it hit me hard how grateful I am that I didn't. Yesterday, this same little girl greeted me with a kiss, made her own breakfast, got herself dressed and ready for the day, vacuumed the entire downstairs, made her bed, and helped with other chores so we could have our girls' outing to the movies.
She played with her sister and respected her punishment, no iPad, because last week she got a missing assignment. She told me about her great bowling the night before, and got her money and gift card ready for the movies. She added her money correctly. She then asked to call a friend, which she did, by memory, and invited the friend to join us. The friend accepted.
We went to the movies where yes, I gave her some popcorn, which was once a major, major no-no where her gut was concerned, without a thought about diarrhea or yeast. She sat between her sister and her friend, giggling and sharing popcorn, laughing and crying at the movie at appropriate times. (Not once did she need to cover her ears. Her sensory issues are gone.) When it was over, they sang songs in the car from the radio and made plans for the next day and Thanksgiving break.
At home, she decided to do her homework, due in a week, to get it over with and avoid more grounding. She read an entire chapter of an age appropriate book, unassisted, and then wrote a paragraph summary about what she read, unassisted.
My daughter still dresses funny. Matching isn't her thing. She couldn't care less about fashion, or her hair, or girly things. She still has terrible handwriting, and math is oh so very hard for her. School in general is hard. She actually tells me thinking hurts. I believe her. And yes, there are still some social behaviors she has that are unacceptable, but we're working on them.
But yesterday, wow. Wow. Wow, was I reminded what we've been through and how far we've come. And, wow, am I grateful. I don't know why God let her get better and not others. I don't know why I got my daughter back and others still struggle every day for even a little progress. I don't know why so many other children are truly, truly suffering. I pray for them with all of my might and heart every day. And they are the reason I do what I do.
But THANK YOU GOD. THANK YOU FRIENDS AND FAMILY FOR ALWAYS BELIEVING IN ME AND WHAT WE WERE DOING (and for keeping it to yourself when you didn't).
THANK YOU LYN REDWOOD AND MARK BLAXILL AND LIZ BERT AND BERNIE RIMLAND AND EVERY SINGLE PERSON WHO CAME BEFORE ME THAT ALLOWED ME TO HEAL MY CHILD.
THANK YOU JENNY MCCARTHY FOR BEING THE BRAVE ENOUGH CELEBRITY (certainly not the only) WHO KNOWS WHAT HAPPENED AND WON'T SHUT UP EVEN IN THE FACE OF HATRED FOR SPEAKING THE TRUTH.
THANK YOU TO ALL OF THE FRIENDS I HAVE MADE THROUGH THIS JOURNEY, VIRTUAL AND OTHERWISE, FOR ALWAYS REMINDING ME I AM A) NOT ALONE AND B) NOT CRAZY.
Thank you, everyone. But mostly, thank you, thank you, thank you to my daughter E., for being the most amazing and inspiring person I have ever known. Thank you to my other daughter and my son for being the most amazing siblings she could have ever had. You are my angels.
And thank you all for making me appreciate what it really means to be a mom. Happy Thanksgiving, everyone.
Happy, happy Thanksgiving.
~ Julie Obradovic
Julie Obradovic is a Contributing Editor at Age of Autism