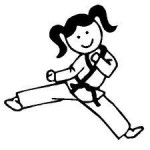 I was very amazed at the outpouring of responses I received to my first "Autism and the Church" post.  I cannot thank you enough for the amazing feedback.  It strengthened my resolve to explore this issue further, not just for my son's sake, but for the sake of all of our children.  This is, obviously, an issue that is close to many of our hearts, and it is an issue where, in many cases, action needs to be taken.
First, let me say, that although I didn't take an official count, I would guess that for every horrifying story I was told about a child with autism who was not welcomed in church, I heard at least 3 more stories about how wonderful some churches are in assisting families affected by autism.  That is GREAT news. Some churches really have it together.  They have seen the new autism epidemic and they have stepped up to the challenge, implementing great programs to ensure that everyone feels welcome.  However, even if there is only one church that is unwilling or unable to accommodate a child with autism, ANY child with autism, well, that is one church too many. Some of the stories I heard were shocking.  As a Christian, I was ashamed and deeply hurt at the lack of compassion and caring that seem to surround some of these churches.  Jesus said, "Truly I tell you, whatever you did not do for one of the least of these, you did not do for me." (Matthew 25:45).  If one of these experiences was yours, let me assure you, that church was not acting in Christ-like love, and they WILL be held accountable for that one day.  I promise you that.
I heard from a few people that there are organizations set up tohelp churches begin inclusion programs for special needs.  That is amazing news!  There is a WEALTH of information available online, for free.  The most exciting thing that happened for me after that first blog was that I was invited by Amy Fenton Lee to attend The Orange Conference Special Needs Track in Atlanta last week.  I was given a free press pass and was able to attend several of the workshops geared to educating churches on setting up a special needs program.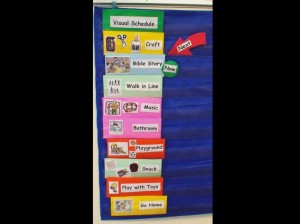 First, let me say, Amy Fenton Lee ROCKS!  Her blog, www.TheInclusiveChurch.com, is full of SO MUCH information to help your church get started in their special needs ministry.  Amy was the speaker at two of the workshops I was able to attend.  She is a lady "in the know."  She is not a special needs mom. She is not an accredited special needs professional. She is a church volunteer who has been given a heart for special needs ministries.  She knows the legalities and the administrative issues involved in setting up a special needs program, and she also knows some amazing techniques to use in the classroom setting that will help not only special needs kids, but all kids.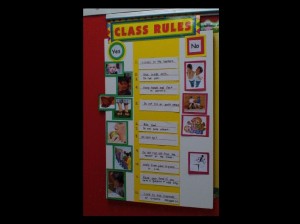 She gave me a copy of her DVD, "Surviving to Thriving," which is a valuable tool that any church can use on creative ways of reaching and helping children with special needs.  I wouldn't hesitate to send any church in Amy's direction for assistance about inclusion programs.  If she doesn't know the answer to a question or dilemma, chances are, she can find someone who does, or point you in the right direction.
Besides being blessed by the amazing workshops I attended at the conference, I was also blessed by the amazing special needs ministry workers I met at the conference.  Many of the people that I met were parents of special needs children who got into the ministry that way; however, quite a few were not.  Some of them just seemed to sort of fall into the special needs ministry unintentionally. Those are my favorites!  Those are the people that I truly believe are a God-send.  Some had no idea that they would ever be doing something like this, but they fell in love with kids like mine and realized that is where their ministry is. That warms my heart.  As an autism mom, I know that our kids can be really difficult for other people to get to know and love.  To meet people who choose to love and help our kids is an amazing blessing.
One theme that I heard from several people at the conference was most interesting to me.  I heard several people mention that churches are struggling with these inclusion programs because it is unfamiliar.  It is not something that they had to deal with very often in the past; now, all of a sudden, they have this huge influx of children on the autism spectrum that they have to minister to. That sentiment made me think of the media's whole "it's just better diagnosing" slant.  All you have to do is talk to the people on the front end of working with children to know that is an outright lie.  Teachers who have worked in the schools for a number of years, and anyone who has worked with children, like children's ministry workers, can tell you that children have changed.  These issues that we are seeing now are not something that was seen 20 years ago.  Inclusion ministries are largely brand-new.  Some of them may have existed ten years ago, but on a much smaller scale.  I applaud the churches that are standing up to the challenge and beginning inclusion ministries, but, at the same time, I wonder: Where is the outrage?  If churches see these differences, and are aware that this is a new issue, why aren't we seeing more churches taking a stand on stopping this epidemic?  The way I see it, we are witnessing God's children becoming sicker and sicker.  I believe the church has an obligation to try to figure out why. We need to stop being afraid of what the answer might be.  Some of us already know.  It's time to stop being afraid to "go against the grain" and to take a stand to protect our children.
For now, though, we do need to make sure that more of our children have a place in society's congregations. Like I mentioned, there are a number of agencies and individuals out there that want to help churches with their special needs inclusion programs.  However, it is not an easy task, and each church will have to make the decision to start such a program.  It will take time, money, space, and volunteers to make sure that all kids are included and will benefit.  The best advice I heard last week is that each church should start slowly, with the existing members that you already have in your church.  If you have a child with autism in your church that isn't included at the moment, make that your first priority.  Then, once you have all of those children included, you can move on to recruiting more people into your program.  As Amy said in one of her workshops, "Only do what you can do WELL."   Then continue moving toward long-term outreach goals. Special needs programs will not only bring people into your church, but they will keep them in your church.
Lastly, I decided to create a "Plan of Action" to try to get my church to minister to my son.  I thought I would share it with you.  I welcome any feedback you may have for me!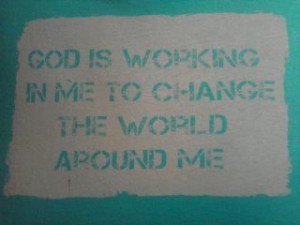 B.K.'s "Operation No-Child-Not-Included" Plan of Action:
1. While waiting for my home church to develop a plan of care for my son, find another local church that can meet my son's needs for the time being, so that my family can be spiritually fed together.  (This is partially complete; I have found such a church and we are working on a transition plan to get him involved.)
2.  Make sure my son is more visible to church members and staff, so that he is not forgotten.  (Since we may be somewhere else on Sunday mornings, I think Sunday night and Wednesday night appearances will suffice.)
3.  Begin flooding my Children's Ministry Director and Pastor of Education's email inboxes with helpful websites, tips, articles, etc., about special needs in the church.  Send off for Special Needs equipment/sensory toy catalogs to put in their hands.  That's much more difficult to ignore than emails!
4. If that doesn't work, start flooding my Senior Pastor's email inbox.  Bring my son to the lobby at the end of worship services to shake the pastor's hand.
5. Remember, DON'T GET MY FEELINGS HURT.  Stay strong and focused.  I truly believe that most churches don't have inclusion programs because the leaders are scared.  It is not an easy task and it won't be without difficulties and conflicts.  However, it won't be without blessings, either.
Please join me on this National Day of Prayer to pray for our churches to wake up and help our kids. And let's also pray for this epidemic to come to an end as soon as possible.  God bless!
Love,
B.K.