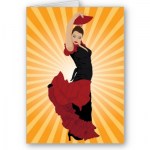 This post was originally published in December.  In light of all the recent tragedies in the news about autism and wandering, take the time to read this blog.  There are some very useful ideas here that could potentially save a life.
Today is my son Ronan's tenth birthday.  I am so grateful that he is here today so that we can celebrate his life and the joy he brings to us.  Just over a week ago Ronan wandered from our home—terrifying thoughts ran through my mind the moment I discovered he was gone.
The second I knew Ronan was missing, I knew that the first few minutes were going to be the most important.  I was already thinking ten steps ahead of what I needed to do praying Ronan was just right outside our front door.  I knew in my heart though, that he wasn't.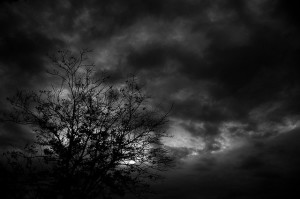 As I was being connected to the 9-1-1 operator, I did a sweep of our driveway and the most immediate area along our road; I knew was too late to conduct the search by myself—Ronan was nowhere in sight.  It was cold, the sun had set two hours prior and without street lights on our street, Ronan literally could have gone in any direction.
I relayed the important information to the operator—that Ronan slipped out, that he is non-verbal and that he has autism.  The police and sheriff's department arrived at my house as I hung up with the call center.  The deputy on the scene took over as other units started their search.  Because we have a neighborhood pool close by, a squad car was immediately sent there.  We all know that the research shows that children with autism wander, and that many of them find their way to water sources.  Because of that info, and how dark it was outside, a K-9 unit also sent to aid the search for Ronan.  Those who had just arrived were on foot and fanned our street with my neighbors.
Neighbors, who had started the search as quickly as they heard Ronan had wandered off, were with my other children who had just been tucked into bed.  They grabbed coats and pushed their bare feet into their shoes as they heard me yell for Ronan knowing how dangerous this situation was.  Ronan's siblings raced to three neighbor's homes banging on their doors begging for help.  Adults and children were on our street looking through front and back yards, in between bushes and in every possible place Ronan could have wandered.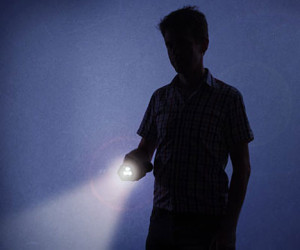 Through quick thinking on several people's part, Ronan was found safe just down the street from where we live.  To say that the experience was anything but a nightmare is an understatement.  The search couldn't have been more than 20 minutes, but time stopped in those moments I knew Ronan was gone.  Ronan was found several houses down with a neighbor we had yet to meet.  Of all the people on our street, Ronan picked someone who knew sign language.  In her attempt to figure out what Ronan was signing, which kept Ronan stationery for a few minutes, it gave our rescuers time to find him and bring him home.
How I wish I had never lost that time with Ronan.  In twenty minutes I had him vanished, dead and forever missing from our lives.  Ronan is my pride and joy and is inspiration for so many of our family and friends.  He still lacks so many skills, knowledge of safety being the scariest one, so it was an awful mistake to not check the locks like I usually do.  That is one task that I will not soon forget.  Please, do not think that I am blaming myself (even though I am, because it was I who forgot to lock the door), but yes, moments like this, with proper support in place, could have been prevented.  So, in order to lessen the wandering possibilities, I want to share that several measures can be considered and put in place:
Preventing nightmares like this from happening are possible.  It's very well known that the wandering potential is very great for our kids.  From the AWAARE site,
Roughly half, or 49%, of children with a autism attempt to elope from a safe environment, a rate nearly four times higher than their unaffected siblings
More than one third of children with autism who wander/elope are never or rarely able to communicate their name, address, or phone number
Two in three parents of elopers reported their missing children had a "close call" with a traffic injury
32% of parents reported a "close call" with a possible drowning
Children with ASD are eight times more likely to elope between the ages of 7 and 10 than their typically-developing siblings
Half of families with elopers report they had never received advice or guidance about elopement from a professional
Our friends at the National Autism Association understand this great risk and offer assistance through their Big Red Box program.  Those who have family members who wander can request one of the boxes from their website.  In them is detailed literature about wandering and also products to help deter it.  A kit for first responders is also available online. I've been fortunate to have several conversations with the NAA ladies when Ronan first eloped several years ago which significantly decreased the chance for Ronan to wander.
While some of the measures to prevent wandering were in place in our home, mistakes were made last week and caused Ronan to easily slip out of the house.  I've added some new strategies to again review how to keep Ronan safe, and to ensure we have a better plan if ever this happens again.
Here are some ideas that might help other families who have a child who wanders:
–         Have a plan in place should your child have the potential to wander
–         Add a lock out of children's reach at every door that leads to the outside world (for those of us with typical children too, find a way for them to be able to unlock the door should an emergency occur in the hope that requires them to evacuate the house quickly) and ensure locks are used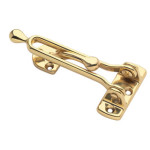 –         Place audible alarms on every door and window (these can be found at hardware stores or set up within a monitored home alarm system)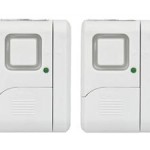 –         Place window wedges on the side of every window to prevent opening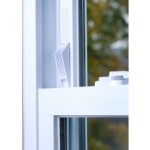 –         Research a tracking device (there are SO many options now; my first suggestion is to research Project Lifesaver or LoJack.  You can go to their websites to see if they cover your geographic area.  If they are unavailable, you can purchase similar products with a GPS or similar tracking device.  These products may not be monitored by your local police force or sheriff department, but may prove helpful in a search.).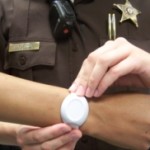 –         Tell your neighbors about your child's wandering potential including where they might go and what that neighbor can do to safely approach your child; introduce your child to these neighbors and give them an index card of your child's picture; get those neighbor's phone numbers to place on a phone tree
–         Enlist a neighbor to be an assistant—make sure he/she will not be distracted by emotions in order to speak for you should you be unable to; this person can also be the one who begins the phone tree to your other neighbors
–         One friend suggested placing a distraction immediately outside the door—she had a fountain that her child was attracted to in her front lawn.  Because he was instantly drawn to the fountain, he rarely wandered far and was able to be redirected safely back inside
–         Have a search and rescue bag by the entry way
The search and rescue bag is something I did not have at the ready last week.  This would be visible or easily accessible at a doorway and able to be quickly grabbed and already filled with items you might need should you have to bolt out of the house to begin the search before officials can get to you.  Everyone in the home who will be able to assist in the search should have a bag.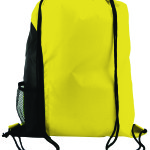 I found bright yellow backpacks that we can easily put on with the following items inside:
–         flash light and/or head lamp
–         laminated picture of child with child's height, weight, date of birth, address, phone number, parent/guardians' names, medical diagnosis, Medic Alert ID number, Project Lifesaver (or other device) frequency information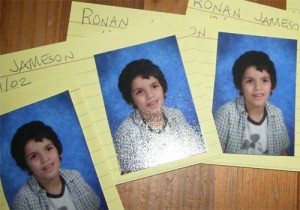 –         snack (or toy) that the affected child will be drawn to so that the rescuer can make contact and encourage them to return with them
–         walkie talkie to keep in contact with whoever is speaking to the first responders on scene
Last Tuesday night was one of the most frightening nights I have experienced in my life.  When we were back in our home, safe from the terror of Ronan's wandering Ronan was unaware of how grave a situation he was in. I held him tightly.  I showered him with hundreds of kisses praying thankful prayers as I wept knowing we came very close to losing him forever.
I don't doubt that we'll be faced with other heart-stopping situations in the future—its' the nature of how affected Ronan is.  But, with better awareness, and with more thorough plans in place should we encounter another God-forbid moment, I can be that much more prepared to keep Ronan safe and home with us instead of lost and alone in a world he is not ready to navigate.
~ Mamacita
To read more blogs by Mamacita, Click Here.
For more information on autism and wandering, please visit these sites: