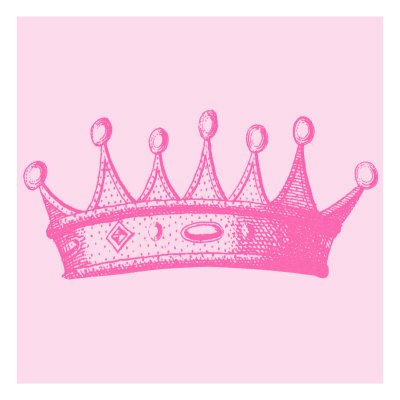 I'm sure that just even reading this blog post title, I already have many of you feeling on the angry or perhaps, feeling defensive.  But don't worry – I'm one of you.  I have lived with severe autism in my home for the past 2.5 years.  And I am not deranged.
So what on earth could I be talking about?  No, I'm not sick and twisted thinking suffering is awesome, nor do I think that life has been easy with my son.  So WHAT THE HECK…..right?!
A little more than six-months ago, I was extremely fortunate to drink some of this amazing life-changing elixir, which I affectionately like to refer to as 'Son-Rise Kool-Aid.' At it's core, the Son-Rise Program is a home-based, child-led play therapy based on the attitudes of love and acceptance. (This description is a complete oversimplification — to learn more about the program you can visit their website at www.autismtreatment.org). The first time I heard about the Son-Rise Program, I misunderstood it's reputation for 'love and acceptance,' believing that it just meant sitting around and accepting your child's diagnosis, pain, toxicity, etc.  Naturally, I felt vehemently opposed to such an approach, clicked on to the next post about MB12 shots in whatever yahoo group I was perusing — and resumed breathing.
Fortunately, due to stroke of fate, that was not my last exposure to the program and I've actually since attended several of their programs and begun a full-time Son-Rise Program for my son (which has been one of the best interventions we've ever done for him to date) in addition to the various biomedical treatments we are implementing to address his medical and health challenges.  But this blog post isn't even about his success with Son-Rise – rather how it has actually helped me totally reframe autism in our lives.
Before Son-Rise, I woke up each day wishing for it to be bedtime.  My son's stimming drove me to madness, and there were days, I thought the unthinkable, all in the name of just making him stop.  I spent all my facebook time posting angry rants against Big Pharma, somehow, still never feeling any sense of relief.  I would always end up in some massive FB debate spurred on by anger, losing my audience and being written off as a "crazy autism mom." I trusted no one and was living in one big ball of negativity.
Don't get me wrong. I am angry about what happened to my son. But I find that by focusing on that, rather than the things I can learn now that it's happened, was sucking all the life out of me. By changing my attitude, I am able to grow and thrive as a person finding new blessings in my life every day — and guess who wins now? I DO.
Religion, spirituality, self-awareness, therapy, yoga — whatever your elixir – reframing your attitude about your child's autism can completely make or break your life.
Autism sucks.  Yes.
But you know what?  It happened.  In case you didn't notice, your child was vaccine-injured.  It's already been done.  Living a life of misery is not helping you, and it sure as hell isn't helping your child.
One thing I was so grateful to learn through Son-Rise is just what energetic beings our children are (no, I'm not referring to their ability to bounce for 12 hours straight without tiring).  I had no idea at the time, but my sadness and despair surrounding my son's autism was actually harming him!  Our kids FEEL EVERYTHING.  They are hyper sensitive to all of us — our colors, our moods.  Being impaired in the conventional means of communicating, they rely on their intuition to gauge if a person or situation is 'safe' or predictable.  I had no idea at the time, but I was actually driving my son away by constantly living in a world of anger, judgment and despair.  I only realized this after changing my attitude and deciding to use his autism as an opportunity.
Whether you believe in G-d, the Universe, the Law of Attraction – the fact of the matter is, you could choose to believe that we were paired with our children for a reason — that they were brought here to teach us something.  I've chosen to believe and realize that they were brought here to teach us LOADS.
I used to think it was my job just to heal my son and recover him from autism.  I now know he was also brought here to HEAL ME.
Because of my son's autism, I have learned so many lessons – but they are only lessons I was able to learn and see by choosing to see his autism as an opportunity, meant FOR ME, by G-d…the Universe….whatever you want to call it.
Did some CEO of some pharmaceutical company make a killing (literally) off of my son's health?  Yes.  Is our medical system completely backwards and corrupt?  Yes.  Is the truth being concealed in the face of widespread greed?  Yes.
Do these facts help me heal him at all?  No.
The fact is, at the end of the day, G-d (Universe, whatever) picked ME to be my son's Mommy for a reason. As far as I'm concerned, by deciding to choose this outlook, the CEOs and the greed just don't even concern me because this is MY mission, MY opportunity for healing my baby.  And, the other benefit to adopting this karmic attitude is that I can believe that they will get theirs too and learn whatever life lesson is intended for them. And it most likely won't be from my radicalism — more likely will be from slews of recovered children and their parents and good doctors presenting facts, medical literature and evidence of the truth. To me, this is the meaning of 'REVOLUTION.'
Yeah, maybe I could've just been one of those mainstream, mommy-n-me playgroup goers, who doesn't even know how lucky I am to have my kid developing typically, but you know what?  Autism has made me so much of a deeper and thoughtful person whose kid WILL RECOVER and whose entire family has had a major wake-up call in the name of health, wellness, being compassionate, and probably most of all, learning how to LOVE.  I've made once-in-a-lifetime friends who I will cherish for life, and when our kids are all recovered, will have a greater appreciation for the journey of life than any mainstream momma person I know (no offense to them either – they have their own journeys too).
Without autism, I would be deprived of this journey.  Silly sounding?  Maybe.  But choosing this set of beliefs has allowed me to wake up each morning, ready and eager to be in awe of my son's next gain rather than watching the hand of my clock tick by, second-by-second, minute-by-minute and hour-by-hour.
Barry Neil Kaufman, the co-founder of the Son-Rise Program always says that life is all a set of make-believes.  Why not choose to believe your child's autism is actually YOUR opportunity?
~ Princess
*TMR does not support or endorse any specific form of therapy or treatment.