In this day and age, where doctors are subjected to witch hunts and the mainstream medical system is poisoning our kids, I want to take the opportunity to thank those doctors who fight for our children's health every day.  Like Rhazes (806-932AD), these doctors strive for the truth in spite of false allegations against them and in spite of society calling them charlatans and governments taking their licenses away.  Our autism doctors of today are treated much in the same way Vesalius and Servetus were treated during the inquisition.  They will be vindicated.  I have faith that the truth will come out and those individuals helping our children will prevail.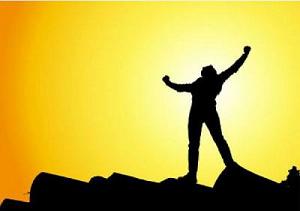 Our children are sick, plagued with gastrointestinal maladies caused by vaccines, food intolerances, GMOs and the like.  We recently heard the story of Alex.  A boy, riddled with pain from gastrointestinal distress, held in restraints to prevent him from hurting himself to relieve the pain.  No doctor wanted to investigate the cause of his pain.  Only doctors like Arthur Krigsman, MD would look at the situation and determine that a GI scope was necessary, and we all know too well what happened with Dr. Andrew Wakefield and his autism/vaccine research.  My son was the same as Alex, only younger, suffering from inflammation of the gut caused by food allergies and chronic diarrhea probably caused by the MMR vaccine.  He was in constant pain, hitting himself and running into walls to make the pain go away, yet no pediatric gastroenterologist was willing to scope our son to determine the cause.  No food allergy panels.  Nothing.  We were told he would grow out of it and that toddler diarrhea was normal.  He suffered from chronic diarrhea for four years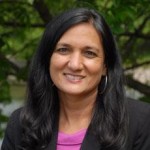 until we found a doctor that cared.  That doctor was Anju Usman, MD.   The first step toward healing my son was to determine the direct cause of his gut pain.  Food allergies were a primary culprit.  Staying away from the offenders helped a great deal, but he also suffered from dysbiosis. An overgrowth of Candida alternating with clostridia further complicated his pain.  Only once Dr. Usman's biofilm protocol was introduced, did our son's pain dissipate and stools normalize.
There are stories like this all across America and beyond our borders.  Our children are sick and need people like our good doctors sticking their necks out to heal them.  Hyperbaric Oxygen Therapy has helped countless children regain speech, heal the gut, increase cognition, decrease hyperactivity and a host of other gains.  However, doctors like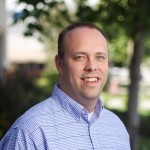 Dan Rossignol are thought to endanger the lives of children that use mHBOT and are discredited in much the same way as Antoine-Laurent Lavoisier when he theorized that oxygen exchanged with carbon dioxide in the lungs.  People thought he was a fool, and yet, we know this to be true today.  I have yet to meet a family negatively affected by mHBOT.  You hear about ONE family of a friend of a friend of a friend, but honestly, no one ever gives a name.  Let's just say I know far more people that benefitted than had a negative experience.  A geneticist we saw for suspected mitochondrial dysfunction lectured us ad naseum about the dangers of mHBOT for anyone and anything other than wound healing.  Clearly, he was uneducated about other illnesses or conditions benefitting from mHBOT such as brain injuries, CO poisoning, MS and others.
In the mitochondrial-autism world, probably the best known physician right now is Dr. Richard Frye.  He has several clinical studies looking at metabolic and genetic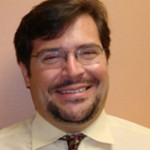 characteristics of children with autism and mitochondrial disease, as well as the metabolic and behavioral effects of tetrahydrobiopterin.  He should be celebrated for looking at mitochondrial disease and the effects it has on our children.  Children have been awarded settlements from the vaccine courts proving that mitochondrial disease and vaccination lead to autistic-like symptoms.  Hanna Polling is one such case.  Elizabeth Mumper, MD has testified on the vaccine issue for a number of cases.  These good doctors advocate for our children.  Even when discredited and their license is revoked, like in the case of Andrew Wakefield, they still stand strong like many of the mavericks of medicine before them.
Francis Peyton Rous was discredited when he said that there was a viral cause of cancer.  Later, he went on to win the Nobel Prize.  Our very own Dr. Jeff Bradstreet studies and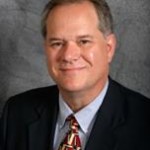 treats nagalase, an enzyme produced by viruses and some cancers, with GcMAF which is vital in immune function.  He has seen tremendous results in children with autism, from decreased aggression to increased attention, focus and language skills.  Will he win a Nobel Prize?  Not likely, but I would support the idea 100% if nominated.  Our doctors deserve to be recognized for the good that they do, not criticized and ridiculed for stepping outside the box and trying something new.  Because of them, my son is close to losing his autism diagnosis.  A far cry from the day Dr. Lawrence Gray told us our child wouldn't "do" anything and that he was a lost cause.  Doctors, like Anju Usman, have been pivotal in our son's life, doing what seemed to other doctors like the impossible.  We had pediatricians that couldn't understand our son's progress, but didn't want to hear about the work Dr. Usman was doing.  What they didn't know wouldn't hurt them, I guess.
Today, I will be thinking about and celebrating all the gains we've had on account of doctors that work so hard to heal our children.  A special "thank you" goes out to all the physicians and practitioners that strive to heal our children.  I personally would like to thank Anju Usman, MD; Allen T. Lewis, MD; Rebecca Georgia, ND; Neil Margolis, FCOVD; and Scott C. Woodruff, DC.  If it weren't for their hard work and dedication, our son wouldn't have gone from low-functioning autism to being nearly indistinguishable from his peers.  Thank you.  Thank you for opening your hearts and pushing everything else aside to help our kids.  Words of thanks cannot begin to express our gratitude for the sacrifices you've all made.


~Cupcake
To read more blogs by Cupcake, Click Here.