About a year ago I was invited to speak at a local autism/ADHD conference. I was nervous because it had been a while since I'd spoken in front of an audience, or even dressed up (make up! lipstick! hair blown out!) like a professional-ish adult. What I was really nervous about was telling our story and coming out . . . as the mom of a recovered kid.
Yeah, I said it. Recovered.
Recovered kids are not fairy tale creatures. I know of a few other recovered kids, and they're all underground.  Passing for normal.  Correction: just being normal, typical, not-special-needs kids. They all switched schools, and no one in the new school knows. So why did I
buck the status quo? Why do I insist on telling this story? I felt — feel! — it's important for parents just starting out to know that kids can and do improve. Not false hope. Real hope. It's hard work and expensive, but it's real.
Formally assessed at age four, Code Name: Connor had a full 299.0 autism diagnosis. What speech he had was limited to echolalia, "all done" and "no." He tested at the 2nd percentile for expressive language. He flapped his hands, toe-walked, lined things up, and ran in circles. He threw monster tantrums daily (think toddler Chernobyl). I want to be clear that we did all the speech therapy, OT, Floortime, special day class, etc., that was recommended PLUS a full immersion in biomed intervention. Gluten-free diet alone is NOT enough. These kids have what I've come to think of as NICF:  neuro-immune clusterfrak.  It's complicated, and it takes time and effort to unwind.
The talk went well, but more than one mom challenged me that he wasn't really recovered because he struggled with anxiety when he hit puberty, like they didn't believe my story.
Sigh.
I concede that anxiety is a vestige of a larger brain-based issue that has been resolved. But it's not autism. It's not a mountain. It's a molehill — and it's a molehill that's since been swept away.
If you met him, you'd just think he was a nice kid, kind of quiet, good looking in a swarthy, one-eyebrow-cocked way. He has friends, he was a junior counselor at his school camp, he loves movies and acting, and he's on the yearbook staff. Girls think he's cute. He's funny as hell and has a heart for social justice.
I am honestly perplexed that more people don't ask me how this happened. My son is walking around having successfully scaled a mountain, for heaven's sake. Geesh, someone drops 10 pounds and they're met with "How did you do it??" Someone drops an autism diagnosis and . . . crickets.
Back in June I had coffee with an acquaintance from pre-kid days. Her 10-year-old was recently diagnosed with ADHD and PPD-NOS, although we had started swapping emails about his issues six years ago. She wanted to hear the story of my son's journey. So I tell her.
She fills me in on where they are — they are just this week trying the GFCF diet for their son, but it's haaaard, and the improvements they see in mood regulation and eye contact can't be real because it's only been a week and besides, it's summer. And will he ever be able to eat pizza again??
Oh, and by the way, that book I recommended six years ago, Children with Starving Brains?  Her husband —who's a lawyer and therefore . . . I don't know . . . uber skeptical, intellectually mas macho, more right — said it was crap, and he needs proof.
Then she asks about my son, trying to be specific about the improvements we've seen. "Is he able to communicate?"
And that's when the penny dropped.
She didn't believe me.
She didn't believe it was possible because the pediatrician at the big clinic said it couldn't happen. She thought I was making it up. She thought my story was fiction, not history. And normal to her didn't mean overcoming social deficits so he could have friends and meaningful connections with other people, or being able to live independently, or even reining in his poor impulse control so he wouldn't push his sister's stroller off the sidewalk into oncoming traffic.
Normal = pizza.
I was the delusional one, the one looking for unicorns and sniffing the fairy dust.
Again, sigh.
I spent the afternoon over-caffeinated and angry: angry I'd wasted my time; angry I'd been put into a defensive position; and angry that she didn't believe me.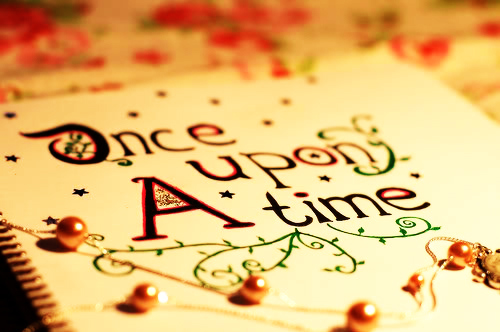 But then again, if she believed my story, if she sniffed the same fairy dust, she'd be launched into my world of questioning the dominant paradigm: alternative doctors, MB12 shots, acupuncture, cranial sacral therapy, supplements, pee tests, poop tests, conferences, Google searches, support groups, etc., etc.
I wish we had a way to keep track of every kid who improves — even if it's just he sleeps better since you took him off milk, or he stopped biting himself when you added magnesium, or her stimming evaporated with an anti-fungal. We need to be loud and proud. No more going underground! We need to shift the burden of proof that this doesn't work to the naysayers.  We need all our numbers counted so they can't ignore us. Let's parade our lovely little unicorns (okay, mine's a strapping 5'10" who trains with weights) and show the world that they are real, they are beautiful, and they are worth fighting tooth-and-nail to recover.
Going underground with our kids' improvements is ultimately not in our collective best interest. If we allow ourselves to be put off and our kids' improvements brushed aside, we make it that much harder for the next wave of parents and kids.
If we keep it a secret, we undermine our authority and credibility. Don't let the speech therapists, OT therapists, and diagnosing psychologists get away with denying the biological plausibility that our kids have been damaged by a NICF. Fight skepticism with science. Tell your story and give updates; document any improvements you see that you can attribute directly to a biomedical intervention and drop them a nice little email. Be like water on a stone.
Here's another story: Dr. Terry Wahls, clinical professor of medicine at the University of Iowa Carver College of Medicine in Iowa City, Iowa, reversed her relapsing, remitting multiple sclerosis through a structured paleo diet and a specific therapeutic exercise regimen. It's a remarkable story: Dr. Wahls went from getting around in a wheelchair to a riding a bike within a year.
Dr. Terry Wahl's TEDx talk is in danger of being pulled from TEDx because it doesn't meet the TEDx organization's criteria of being scientific.
Dr. Wahls is a professor at a medical school and has published more than 60 papers, but her talk isn't science; it's story. Never mind that Dr Wahls used her experience to save her life and to shift her research to develop treatment for other people with progressive MS; that her TEDx talk gave her a platform to establish a foundation to fund her research and recruit participants; or that she's about to publish the results of the study. Dietary intervention still gets brushed off as anecdote, or it's mockingly called anecdata.
Our stories, our successes, our anecdotes are the first step in the scientific process. Ask a question, form a hypothesis, make a prediction, test the hypothesis through experimentation, analyze results. Where do you think the questions come from?
If we don't talk this up, we don't create a buzz of anecdotal experience that leads to a question that leads to a hypothesis that leads to testing that leads to scientific validation. The buzz of anecdote also reaches other parents, more now than ever before.
Doctors at UC Davis have been studying methylcobalamin. A Stanford doctor has been studying N-Acetyl Cysteine, a means to boost glutathione, in children with autism and has had positive results. They didn't pull these ideas out of thin air.
You see, they'd heard about these unicorns . . .
So share your story, own your truth, and know that the Thinking Moms' Revolution is behind you all the way.
And if you have a chance, check out Dr. Wahl's TEDx talk.  It's a great story:
~ Zorro