Long back, when I was a young naive parent, whose child was just diagnosed as PDD-NOS….I started the biomed journey. Like all parents on the journey, I dreamt about the end. "Boy, if I get through this, I'm going to have the world's biggest party! The recovery party!" I even bought a nice bottle of Scotch just for that planned special occasion. Every year, I would say, "This is the year! This is the year I do it! Get ready for the party!". And of course that went on for 8 years. I realized….it doesn't work like that. You try to make progress…promise yourself that you see to it, that there are gains every 6 months. And eventually the sum of all the gains will result into your final goal.
I've been at it for eight years. It's been a long time. I'm not even sure I know how to do anything else. My son is doing well…perhaps recovered by many people's definition. I'm guessing he qualifies for more of a developmental delay status than autism. I don't care what they call it. I'm not done yet. He's going to go to college and be an engineer like his father.
My friend, Ana just asked me at the AustimOne conference, "What are you going to do when the kid is recovered?"
I said, "Well, the whole recovery process is so slow going and on-going, that I don't think there will be a fist pumping day when it all clicks and I yell YES!! He's recovered!"
She said, "Well, there's going to be day when you're done."
I said that "Yes, when he has no IEP, and get A's & B's at school on his own."
So she says, "How are you going to commemorate the occasion? You must have some plan, ie Recovery Party?"
I said, "Ah….now I know what you mean. Come to think of it, I do have a plan. I have a recovery bottle. It's a 25 year old bottle of Scotch. No particular attachment to this bottle. But I designated this as the recovery bottle.
It will take a lot before I ever consider opening it.
But the day I open it…..you see, its the day I finally admit it's all over.
My hands will tremble when I reach for it….
I will shake just trying to open it….
And pour it….
And I just want to be alone when it happens.
Probably find a lonely spot in our dimly lit unfinished basement….
Sit on the floor slumped against the concrete wall with my bottle…..
I'll have a photo of my father with me….
A baby pic of my son….
And I'll tell my father that I did it…..
It's over.
Your favorite grandson is ok."
And that will be my recovery party.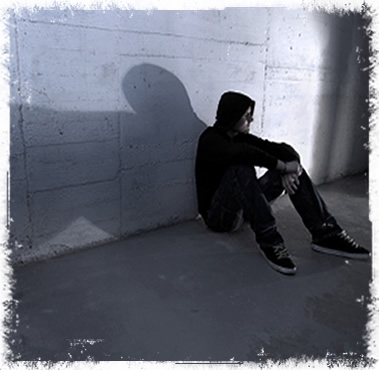 ~Count
For more blogs by The Count, click here