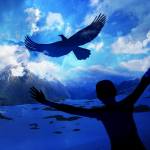 I always grew up believing the F-word was something we didn't say. But it turns out that in the autism world, the R word is definitely the bad word.
Recovery.
It's all raising its ugly head as I am releasing my book, which has a tag line of "A son's recovery." Whoa!
"How dare you insinuate your son doesn't have autism anymore? Just because he's functioning, doesn't mean the autism isn't there."
"You can't ever recover from autism. No matter how well you're doing, you're always autistic."
These are just a few snippets from people who don't know me or my son, or our story, but have literally judged the book by its cover.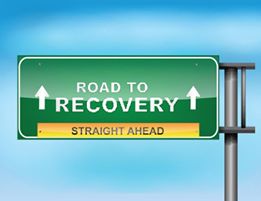 After 10 years in the autism world, I still struggle with the great divide amongst us all. It's bad enough to be constantly fighting in order to help your child in this world, but it's even worse when the judgment comes from those who are in a similar situation.
It seems the two things I like to talk about most – food and recovery – are two very hot buttons for many other autism mothers. I am judged every time I open my mouth, if I dare suggest that maybe changing the food you feed your child could improve their health and behaviour.
But I'm not going to keep quiet anymore. If the mother I heard about dietary intervention from had been quiet, then I may never have discovered another way to help my son. I don't care who I offend anymore when I speak my truth, because maybe someone will hear me and their child will benefit. Maybe even recover.
So let's talk about the R word.
I've written before about the guilt of recovery (see  http://nourishmehealth.com.au/guilt-autism-recovery/ ).
It's so stinking unfair that some mothers do everything I've done, and more, and do not get the same outcomes as I did. I hate that, and it makes me feel sick when I write about what Tim's achieving and I know they're reading it with a sinking heart, wondering if all their efforts are in vain. My NOT talking about what's possible won't change that though.  And if I had a magic wand, I would wave it across all of them in a heartbeat.
I use the word recovery quite deliberately in the context of its definition: return to health, return to normal state, gaining back of something lost. I have not ever said Tim has been "cured." I don't believe in an autism cure. Recovery is a long hard road. It can cost you everything – your family, your money, your friends and your sanity. And for every child, recovery will look different. At the end of the day I truly believe that we walk that long, lonely road with the hope that, at the end of it all, we will have a child who is healthy, happy and reaching their potential — whatever that is for them.
Though I still feel guilty, I consider it my responsibility to talk about recovery so that others know what's possible. It mightn't be around the corner – it took me almost 10 years – but it's real and achievable, and we need to be shouting it from the rooftops.
So what does recovery look like for me?
It looks like this:
A 12 year old boy who started a new high school this year, not knowing anybody, who has made new friends, plays in the school band, is fully mainstreamed and who is functioning typically amongst his peers.
A boy who has to work damn hard at everything he does.
A boy with a fabulously quirky outlook on life and a wicked sense of humour.
A boy who is always going to be a little left of centre.
A family who can travel and go out together, like normal families do.
A mother who is finally exhaling.
And if that's not Recovery, I'll take it anyway.
~ The Eagle
The Eagle makes her home on the Gold Coast, Australia where she lives with her husband, teenage daughter and son who was diagnosed with autism 10 years ago. When she's not working with other autism families to help them implement dietary and lifestyle transformations, which changed her son's life, you'll find her playing tennis, reading autism books, studying nutrition and drinking red wine. Her favourite pastime though is watching her amazing boy spread his wings and soar to new heights.