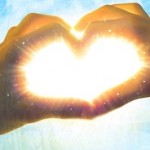 This year at Autism One I did the hardest thing I have ever done since I started my journey with autism.  I had to bear witness.  I had to bear witness to pain.  I had to bear witness to the scars that have not healed and may never heal that my fellow TMR family carries around with them daily.
We were asked by Leslie Manookian of The Greater Good to join
her for part of the afternoon on Saturday.  She wanted to film us and to get our perspective on the autism crisis as parents of children who are affected.  She wanted us to have a casual but open dialog talking about our kids, our experiences, our beliefs about what is going on, so we all made our way to their filming area for what we thought would be a thoughtful but fun conversation among friends.  We were basically just thrilled to be able to spend more time together! We were not prepared for where our conversation would take us.
The conversation began as many AO conversations do, talking about us, and who we are and a little about our kids.  It quickly became about what are we as a nation are doing about this crisis, what is causing autism numbers to skyrocket, comparing the differences in our vaccine schedule now and what it looked like when we were all children.  The usual biomed talk.
But then, we were asked to talk about OUR kids.  Each of us were asked, "Was your child's decline slow or immediate following vaccines?"  The conversation changed.  Now we are talking about our babies.  And we went down the line.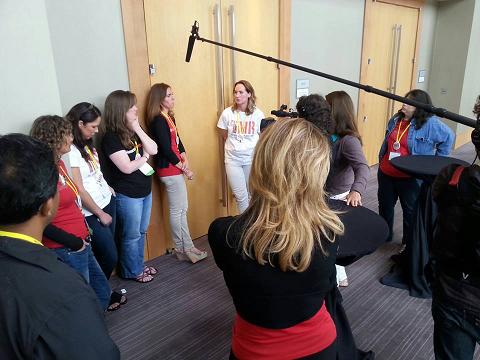 "I lost my son within 10 days of his 15 month shots."  
"For us, I believe it all started with the hep B shot at birth.  He didn't have his rooting and sucking reflexes after that."
"My son had a vaccine reaction at 3 months old, but I didn't know what it was at the time.  We were told it was normal."
"I asked about all of this.  I asked about vaccines.  I went in there with documents in my hands citing adverse reactions.  Everything in my gut was telling me it wasn't the right decision and I got talked into it anyway."
"I didn't hear my son say mama until he was 7.  I feel like I don't know my son, what his personality is like."
As we stood around sobbing, and hugging each other, and holding hands to give each other strength I felt like my heart was being ripped out of my chest because while these are the same as everyone's stories, THESE words were OUR stories.  The stories of my dear friends that I consider my family.  The stories of their beautiful children.  The pain in that room was felt by each of us for each of us.
And then we were asked, "What do you want?  What will give you peace?  Justice?  What?"
And one of our number said something that broke my heart because I can identify with every word of her statement.  She said that she was blessed and grateful.  Her children are doing well.  Her children are recovered and she doesn't want justice, or an apology, or anything to be at peace.  She wants to forget.  To forget the head banging, the screaming, the violence and rage that her children went through.  Despite the healing and the peace that she lives with now, she wants more than anything to forget the years of agony that she watched her children live through.
"How do you forget the pain of watching your child bang their head? I cannot forget the screams.  Not ever.  There is nothing that can erase that from my memory, no medicine."
Each one of us left that filming and went off somewhere to cry.  All feeling a little broken, shattered, but bound closer than ever to each other because we stood in a circle and bore witness to each other's pain.  And it hurt that much worse because we all KNOW we are not a unique group.  There are thousands upon thousands of us out with the same scars that may or may not ever heal.  I hugged everyone I met at the conference after that a little tighter, in an effort to say, "I know what you are going through.  Even if my story isn't exactly like yours…I know."  We all do.
Watch the video – Vaccine Beat 1: Autism – TMR
*If you are unable to view the video, please click here. Alternatively, copy and paste this url into your browser https://www.youtube.com/watch?v=Z4VPeER41dk
~ Sunshine
To read more blogs by Sunshine, Click Here.