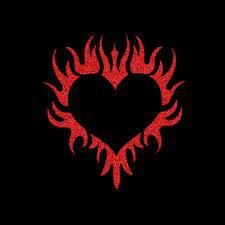 After I spoke it was lunchtime.  As the crowd started to mill around, I was approached by Peter Bell, VP of Autism Speaks.  We have a history of communication…I email him, he tries to call me at my house.  I've never felt calm enough to take the calls.  This is a common tactic of those out there charged with "making change" in the autism community.  They will talk to you on the phone.  They will not write anything down for posterity.  He approached me to tell me that he had heard what I said about parents having nothing more than I did in the past 7 years, and that AS should have done something about it.  He believes I am wrong.  AS does have something new that I could share with my patients, he told me.  They have a "First 100 Days Kit".  I'm not sure, what do you think?  You tell me if this is worth $61 million in donations.  Seems like to me that any Thinking Mom could do this by herself for free…and many have.
As I am a good Southern girl, I turned the conversation to kids instead of saying what I wanted to say.  I regret it!  He went on his way soon enough.
At that point, I was approached by a man with a thick European accent.  I still have no idea who he was.  He quickly told me that I might be onto something with military kids getting double vaccinated and that I should tell someone…whom it was that he said I didn't quite interpret.  He quickly and nervously walked away after making his comment and I never saw him again.
After lunch, the panel split into four predetermined groups.  I decided to observe the group that Mark Blaxill would be participating in.  As far as I could tell, he was the only person on this big ole panel who believes exactly as I do about our children.  I wanted to see how he would be received.  This particular panel was charged with discussing "what could be done to understand ASD trends".  The panel was led by Maureen Durkin, PhD, an epidemiologist specializing in developmental disabilities.  I have to admit, I wasn't taking notes, so the majority of the conversation has been forgotten. Mostly because it was that forgettable…nothing was being said that made me believe they were getting anywhere.  A couple of things I will never forget, though.  Mark Blaxill out and out just said, almost at the top of his vocal range, "This is what I want.  I want us to stand up right now, go to out of this room and to the press and declare a national emergency.  This needs to stop now, today."  After a few of seconds of silence from the stunned crowd, the conversation went on as if he'd said nothing. He since has commented that when Maureen Durkin summarized the group, she reported that of all the participants, there was only one who thought the rates had truly gone up and that was Mark.  Truly.
At one point in the conversation, I got up to get some water and positioned myself against the wall, much closer and within eye shot of some of the panel.  Dr. William McMahon, Chairman of Psychiatry at the University of Utah, decided to speak up.  He looked right at me and emphatically announced that he had very little time left in his career, that he had spent 15 years studying the immune system and autism and did NOT plan to spend any more time doing so.  It's true, Dr. McMahon has a few studies under his belt relating to these subjects.
One study Dr. McMahon was involved in was "Autistic disorder and viral infections. J Neurovirol. 2005 Feb;11(1):1-10".  Part of the abstract of this study concludes, "Biological assays lend support to the association between measles virus or MMR and autism whereas epidemiologic studies show no association between MMR and autism. Further research is needed to clarify both the mechanisms whereby viral infection early in development may lead to autism and the possible involvement of the MMR vaccine in the development of autism."  Sounds familiar, no?  Further research needed into the possible role of MMR and autism?  No wonder he doesn't want to study it anymore, look what happened to Dr. Wakefield for making this exact same statement!
He has now been tasked with counting our kids.  He has a $2.4 million/four year grant from the CDC.  That should keep him busy and away from those pesky immune system/MMR questions, right?
After the group break-out sessions, everyone came back together to report on their findings.  Before any reports were made, an adult diagnosed with autism named Wolf Dunaway was introduced.  It was explained that he wanted to speak at the public comment part of the day but hadn't gotten the chance (although he was part of the panel and had contributed to the discussion of the day several times).  He told a little of his story.  At almost 40-years-old, he was very poor and living in public housing.  But someone came and helped him, gave him an internship that led to a comfortable job with a federal agency [edited due to corrections by Mr. Dunaway] and now he lives in a beautiful townhome and participates in government functions pertaining to autism.  Then he said he just wanted everyone to know that he would rather have autism than the diseases that vaccines protect us from.  I am not sure why it bugs me that the government pays him and he has the money to go to events like this to promote his belief in vaccination.  What do you think about that?
As the four groups came back together to make their reports of their findings from their individual discussions, the moms who spoke at the public comments just sat with our minds blown, our bodies rigid and our mouths wide open.  As it was earlier in the day, there was no urgency.  No answers.  No desire for meaningful change or exchange.  Just another day at the office.  How can one sit in the Centers for Disease Control building of our American government in a meeting to talk about a disease that has reached 1 in 110 (soon to officially be 1 in 88?  1 in 60?) of our children and imagine that there would be no urgency?  It's almost like we live in an alternate universe where nothing makes sense, where there is no logic.  Quite a different scene than the day when three people died from contaminated spinach, that's for sure.  The CDC had that square footage nailed down in minutes!  It's quite obvious who is left to make the difference here.  It's Thinking Moms and Dads like you and me.  And we will win.  Our truth will be heard. There's no way around it.
Autism Speaks has released their own report on this meeting as of yesterday afternoon.  You can read it here:
Panel member and Free-Range Aspergian John Elder Robison has also weighed in on the meeting here:
UPDATE: In the year since this meeting, Autism Speaks has published their "accomplishments" for 2011. YOU TELL ME…is there anything on this list that helped you help your child? Thinking Moms want to know…
Tell the Thinking Moms (and Dad) what you think. Let's make a public record of our thoughts here.
xo,
Blaze