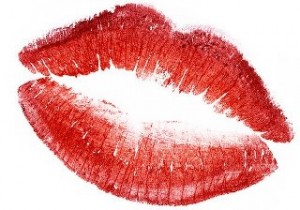 Say hello to Sugah!  That's me.  That's what Tex named me.  Sugah has a syrupy sweet connotation, doesn't it?  Like I'm all smiles, sweetness and wouldn't hurt a fly.  Don't get me wrong — I have big, BIG love for my sisters here at TMR — but I think that maybe 'Spice'… or… 'Badass Autism Warrior Momma' might more appropriately describe my attitude and disposition.   <wink> 
My son's autism was preventable.  Let's take a look at how he got it, shall we?  Not in a "Hey, let's all watch Sugah beat herself up over all the mistakes that she made to cause her children's toxicity" way, but instead let's look with an eye toward, and an attitude of, prevention.   Maybe knowing this information can help save another child.  
Let's play Monday morning quarterback!  Get your game face on!
In a nutshell, here's how it went down: My son was weakened in utero by his mercury intoxified mother (me!), suffered further immune system damage with a full vaccine schedule which in turn made him susceptible to a multitude of sub-clinical bacterial, viral, fungal and other parasitic infections.
 Let's break it down.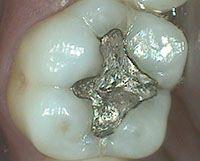 I was blind to the truth about the toxic effect of mercury in dental amalgams (silver fillings).
Some background:
It is a fact that amalgam fillings are 50% mercury and a mix of tin, copper, silver and other trace metals. 
As a child I had numerous cavities all filled with amalgam fillings.  At some point during my pre-teen years I had them all removed by a regular dentist and replaced with composite fillings.  The dentist put his drill in my mouth and blasted those fillings out, scattering mercury particles all around my mouth.
Looking back I can see the earliest symptoms of my mercury toxicity.  I *believe* much of the mercury settled on my thyroid.  I remember during high school, playing sports or at a school dance, my friends would be hot and sweaty, but my skin would be cold and clammy.  It was like my internal thermometer was off.  Later on — in my 20's (long before children) — I noticed my mental clarity beginning to decline. 
[Side note:  keep in mind that the list of mercury toxicity symptoms is LOOOOONG. And a mercury toxic person will not have all the symptoms.   Symptoms differ between people based on where the mercury settled in their bodies and how their bodies reacted to it.]
So I turned to the Internet to look for answers.  I don't remember which website I was on, or exactly what it said, but I do remember that it linked amalgam fillings to mercury toxicity — and mercury toxicity to a long list of chronic illnesses.
Then the blindness set in.
"That can't be true.  No way.  There's just no way our government would do this to the American people. After all, they have our best interests at heart and would have never allowed that to happen.  That's just crazy.  I mean… they would have done testing to determine its safety before they allowed dentists to put it in our mouths, right?"
Now I get it.  Now I see.  Now I'm THINKing.
The EPA says this about mercury.  "Mercury is a neurotoxicant. Outbreaks of methylmercury poisonings have made it clear that adults, children, and developing fetuses are at risk from ingestion exposure to mercury. When mothers with no symptoms of nervous system damage gave birth to infants with severe disabilities, it became clear that the developing fetal nervous system is more vulnerable to methylmercury than is an adult's nervous system."  (http://www.epa.gov/hg/health.htm)[emphasis mine]
Of course the US government denies that the mercury in the dental amalgams is dangerous, and, even though it is in our MOUTHS, that it is not ingested per se.  However other countries are convinced otherwise.  Norway, Sweden and Denmark have smartly BANNED the use of dental amalgams.
The good news is that there are dentists who specialize in safe amalgam removal.  A quick Internet search on "safe amalgam removal" or "mercury free dentists" is a good place to start.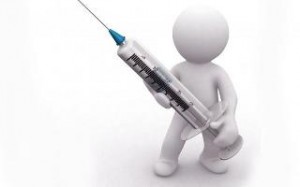 I was blind to the truth about vaccine safety.
I had a friend of a friend who regularly questioned vaccine safety and who would not vaccinate her children on the suggested schedule.  I thought she was crazy.   
"The idea that our government would allow pharmaceutical companies to make vaccines that would potentially injure our children is just crazy.  And those doctors, after all those years in medical school they would certainly know whether or not vaccines were safe.  I'll just ask my doctor." 
That was me.  I was blind.
After my son was diagnosed, it wasn't like I immediately understood the truth about vaccine safety.  For a while I assumed that "those mothers" were just looking for someone to blame.
Now I get it.  Now I see.  Now I'm THINKing.
If you are still on the fence about the dangers of vaccines, or simply want to revel in an incredibly ACCURATE and therefore oh-so-rare video news story done by MAINSTREAM MEDIA, please take the time to watch Parts 1 AND 2.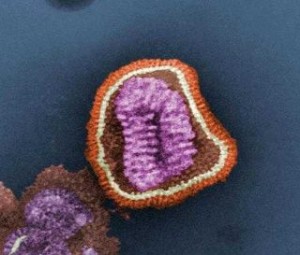 I was blind to the existence and potential impact of sub-clinical infections.
"But he's NEVER sick!"  I must have said that a hundred times before my eyes were opened to the existence of my children's (and my own) incredibly high pathogen load.  I mean I understood candida… sort of.  I knew we had that.  But since my children never got sick or even had a fever, it didn't make sense to me that they were suffering from pathogen overload. 
Now I get it.  Now I see.  Now I'm THINKing.
Bacterial, viral and fungal infections are common in our children and can be responsible for numerous physical and neurological issues.   When a child is sick often, it is rather obvious.  But in the case of my kids… well… they are just never sick.  A recent testing of our relative pathogen load (based on a nagalase test) has opened my eyes.
I don't have all the answers to this piece of the puzzle.  This is where we're at: fighting pathogen overload.  Feel free to share what you know or what has worked for you.  I would love to hear from you!
~Sugah
MUAH!