New York City Mayor Michael Bloomberg has made a national reputation for himself as America's leading champion of the "nanny state." In his 12 years in office he has banned the use of certain cooking oils in restaurants, required calorie counts on menus and even unsuccessfully tried to limit the size of soft drinks. But in the last few weeks in office Bloomberg is attempting to ram through a new rule in the Board of Health that would "require children under six years of age to receive an annual influenza vaccination and be immunized against pneumococcal disease." New York City would join New Jersey and Connecticut as the only places in America where children are forced to get flu shots. This is an unprecedented use of the Board of Health, all of who were appointed by Bloomberg, to implement an NYC-only vaccine schedule.
New York state law requires medical and religious exemptions from vaccine mandates, but in the last year, however, Bloomberg has made obtaining an exemption almost impossible in New York City. And he has imposed an illegal quota of 1.2% on the number of children students who will be issued exemptions.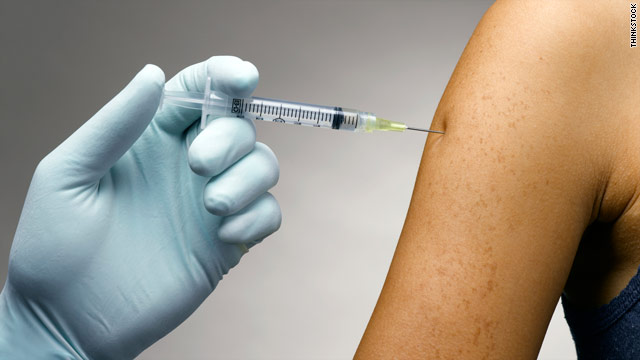 There will be a public hearing of the New York City Board of Health to consider this proposal on October 23 and written comments will be accepted. We encourage you to attend the hearing and send comments.
And New York City residents please click on the link here to send a message to the members of the NYC Board of Health expressing your opposition to this scheme. Detailed reasons are below.
Please attend the public hearing:
Opportunity to Comment on Proposed Amendment of Article 43 (School-Based Programs for Children Ages Three Through Five) and Article 47 (Day Care Services) of the New York City Health Code, found in Title 24 of the Rules of the City of New York.
October 23, 2013, 10AM to 12PM
New York City Department of Health and Mental Hygiene
Gotham Center
42-09 28th Street, 14th Floor, Room 14-45
Long Island City, NY 11101-4132
You may pre-register to speak at the hearing by contacting Roslyn Windholz at the address or phone number below before October 23, 2013
Roslyn Windholz
Secretary to the Board of Health
New York City Department of Health and Mental Hygiene
Gotham Center, 14th Floor, CN 31
Long Island City, NY 11101-4132
(347) 396-6078/6116
Written comments can be mailed to Roslyn Windholz at the address above.
Here are just some of the reasons why this proposal should be rejected:
Healthcare decisions for children should be made by parents without interference from an appointed board.
Mayor Bloomberg has implemented an illegal quota on religious exemptions limiting religious exemptions to 1.4% of all students at any school, which is a gross violation of the First Amendment rights of New Yorkers and a violation of the New York State Public Health Code, Section 2164.
Flu shots are ineffective. There are 900 strains of flu and the flu shot contains antigens to only 3. And the effectiveness of the shot against the selected antigen is often negligible.
Mayor Bloomberg has presented no evidence that the mandatory shots would benefit in anyway the children receiving them.
Half of all flu shots still contain quantities of mercury wildly in excess of maximum daily exposure limits set by the FDA. A 40 lb. four-year old injected with a mercury–containing flu shot would be exposed to more than 1400% mercury than is considered acceptable for an adult.
Flu shots are unnecessary, according to Center for Disease Control and Prevention there were no confirmed deaths from influenza in New York in children younger than 5 in 2010, the last year that data is available.
Pneumococcal shots are also ineffective. The pneumococcal shot has not been proven to reduce pneumococcal disease due to changes in the pneumococcal strains in circulation, which is why the 23 strain pneumococcal shot was rushed into production.
According to a 2007 study the original pneumococcal shot which was directed at seven strains was not a cost-effective intervention, and that study presumed ear infections (otitis media) would be reduced, which has proven not to be the case. Without a reduction in ear otitis media 66% of the presumed benefit of pneumococcal shots was eliminated.
The leading manufacturer of pneumococcal shots in the US is Pfizer which is headquartered in New York city. We question whether the goal of this proposal is to benefit New York's children or Pfizer's bottom line.
Please share this blog with friends and family, and please post to social media.
~Autism Action Network