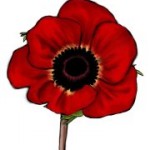 "Does the moon actually possess such strange powers, or is it all just Lunacy?"~Moon Baby by Godsmack
It happens every 29.53 days.  It creeps up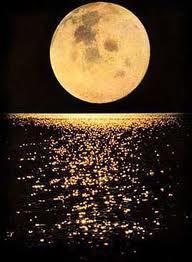 on me every damn month…sometimes twice a month!  Out of nowhere…cranky, irritable, mood changes, cramping, GI distress and bloating.   You guessed it…PMS.
Pre Moon Syndrome.
I detest the full Moon, my nemesis.  It comes and goes like clockwork, leaving a wake of chaos behind it.  You see, I have two Moon Babies.  I can tell the moon cycle without lifting an eye to the sky.  There is a change in them.  And it's happening right now.  Next Full Moon is July 3rd,, in case you didn't know.   Are you prepared?  It's a longstanding monthly joke on Facebook.  Stock up on provisions for The Moon (AKA – Drink of Choice).  It's quite apparent that I am not the only one with Moon Babies.
If you asked me ten years ago if I thought behavior was linked to the lunar cycle, I probably would have laughed in your face.  A LOT has changed since then.  A whole lot, so today I wanted to take some time and explore The Moon and the Lunacy it brings around these here parts.
Full Moon mythology has persisted throughout history.   The term "lunatic" comes from the Latin Lunaticus meaning "of the moon" or "moonstruck".    It was once believed to turn people into werewolves and vampires, coining the terms "Transylvania Effect" and "Lunar Lunacy".  Many reports suggest that crime rates, hospitalizations, and incidents at mental hospitals increase.   Homicides and suicides spike.  It has become part of the cultural vernacular.  "There are some crazies out tonight.  Must be a full moon."
During New and Full Moons, the Earth, Sun, and Moon are all aligned, resulting in higher than normal tides.  Considering the human body is 80% water (so is Earth, by the way) is it possible that the Moon has some kind of "Human Tidal Pull", throwing the body out of balance?   Aristotle and Pliny the Elder (A Roman historian and Naturalist) argued that the moon did in fact have an impact on human behavior. Based on the fact that the human brain is the moistest organ, it could cause insanity in susceptible individuals.  Who knows?  All of these theories could be bullsh*t.  There is one thing I do know that's definitively linked to Moon Cycles and behavior….and that's parasite infection.
Bugs.  These nasty SOBs are most active during the full moon cycle and the effects are more prominent.  They lay their eggs and kick up toxic stench that makes its way to the brain, impacting functioning and behavior.  My boys have tested positive for parasites.  Dientamoeba Fragilis,  to be precise.  This is not because they live in squalor, traveled to some Third World country and drank dirty water, or play in a cat box.  This is not a rare and unique situation.  Parasites and autism often go hand in hand.  Humans host over 100 kinds of parasites including roundworms, tapeworms, flukes, and single cell parasites.  We come in contact with them on our food, in our water, and through the air.  It is estimated that 25% of the world population suffer from chronic intestinal parasite infection.  Classic symptoms include bloating, fatigue, flu like symptoms, low immune function, excessive hunger, constipation, diarrhea, grinding teeth especially at night, hives, irritability, rashes, sleep disturbances, changes in weight, joint pain, headaches, gas, and bloating.
Sound familiar??
Like I said, they are everywhere.  Food, air, water, pets, etc.  Once they make their way into the body, they can settle anywhere, setting up shop to damage organs, block absorbtion, destroy enzymes, suck nutrients, and produce neurotoxic waste.  Although they typically settle in the intestines, they can migrate anywhere and end up in joints, organs, and even the brain.
There are various different treatments from herbal tinctures to homeopathic treatments to pharmaceuticals, but parasites are often extremely hard to kill.  Why is that?  Think about this.   Is it because we feed our kids the most clean, pure, organic foods and supplement them with MB12, vitamin c, iron, and folinic acid, all the while none of it is making it into our kids?  Bugs LOVE this stuff.  Thrive on it.  We are creating superbugs.  These fockers suck all the nutrients we try so hard to get in our kids via food and supps in the first place!  Our kids are the perfect hosts….too sick to fight them off and all the goodness they need to thrive and reproduce.
So this coming week, when the kids start getting nutty and it seems all of the freaks have come out of the woodwork don't just blame the Moon.  You may have bugs.  Talk to your doctor…and let's start killing these sonsabitches!
Party's Over, Boys!  Poppy is doing Last Call!  You don't gotta go home, but you can't stay here….
DIE BUGS!!!  DIIIIIIEEEEEE!!!!!!!
~Poppy
* For more blogs by Poppy, please read Voodoo Magic Sugar Pills and Garbage In, Garbage Out