July 22, 2018
CALL TO ACTION!
WE NEED THREE MINUTES OF YOUR TIME TO FILL OUT A SURVEY!
PLEASE SHARE WITH ALL YOUR NETWORKS! CRITICALLY IMPORTANT!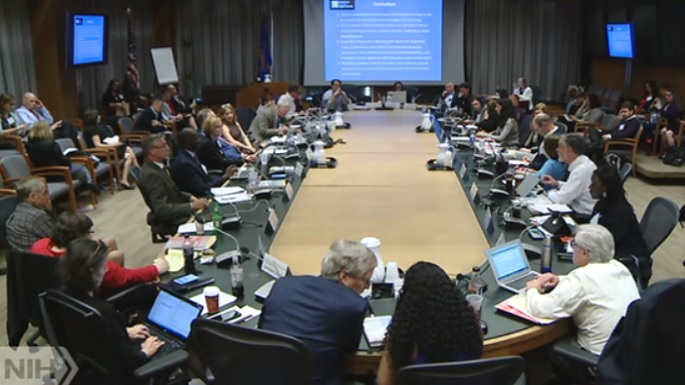 A meeting of the Inter-Agency Autism Coordinating Committee (IACC)
---
When the Centers for Disease Control and Prevention issued the most recent autism prevalence numbers this year, SafeMinds, TACA, and The Thinking Moms' Revolution sent a letter to the U.S. Autism Coordinator, Ann Wagner, Ph.D. In this letter, we requested a meeting to discuss the development of an urgent response to the increasing autism crisis. The letter specified that our organizations:
.  .  .  recognize that the Interagency Autism Coordinating Committee (IACC) sets aside time for public comment at its quarterly meetings; however, this forum does not give ample time to discuss and address the severe problems we recognize as priorities for our constituency. The IACC is not a mechanism for creating a Federal Autism Strategic Plan with measurable goals and objectives, and for discussing policy alternatives and best practices from programs across the country.
Dr. Wagner's response to our request for a meeting was to refer us to the IACC. As she stated,
The IACC is the venue for the public to share ideas, perspectives, and feedback, including thoughts on federal agency priorities. In addition, you are welcome to submit written public comment to the IACC.
In August, we'll be issuing a response to Dr. Wagner's refusal to meet with us, and will forward the letter to the U.S. Department of Health and Human Services Secretary Azar. We hope that after she reads the public's thoughts and experiences with the IACC she will reconsider her meeting and that we can used your feedback to educate others, such as federal elected officials and the media, about the IACC's failures and limitations. Please help us in this effort by completing this short survey. Your email will only be used to ensure that each person only completes the survey once. It will not be put into any database or used in any other way without your express approval.
Former TMR President Megan Davenhall speaking to the IACC in 2016.
---
Please use this link to reply to the survey:
We need your honest answers—and appreciate your time and support. Please help us by filling out the survey, forwarding to your contacts and sharing on social media.
THANK YOU!