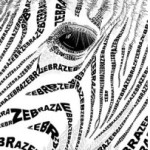 In 2013, the handwriting was on the wall for preteen emotional explosions. Neverending arguments over small stuff. Volcanic eruptions when life didn't go my son the Negotiator's way. He isolated himself and closed his mind, avoiding discussion of the issue, stewing for hours or days –except when he migrated to a familiar service dog, who attends many of the same events. Negotiator would calm himself, collect his emotions and come back to me to verbally express his frustration. So, despite a road bump of denial by a program, plans were set in motion to owner-train a puppy for mobility needs in addition to emotional support.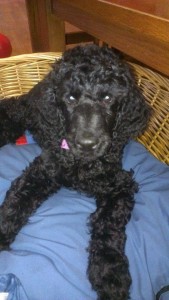 A disagreement with our current vet for our 12-year-old dog led me on a search for a new vet. The vet questioned our breeder's vaccine protocol recommendation, by Dr. W. Jean Dodd,  "Well, breeders will tell you lots of things they want." Sounds eerily familiar, huh? My human children didn't come with a thoughtful guide to raising a healthy child, based on previous experiences. Imagine if they had! Instead, my children's medical challenges, related to their vaccines or genes we don't know yet, created a Thinker. This puppy was like having a newborn baby again. I wanted a healthy and long life for our new family member. I was going to make informed decisions for this "kid."
I shouldn't have been surprised when I discovered the controversy and debate regarding vaccinations in canines. Same rhetoric, different audience, so I won't bore you. Dr. W. Jean Dodds has a reasonable protocol: spaced out at least three weeks between vaccinations and using Nobivac Puppy-DPv by Merck and a canine distemper + parvovirus CPV strain 154 modified live vaccine.
I called half a dozen local clinics: none use the two-combo vaccine, only three- or four-polyvalent, which additionally includes adenovirus 2, hepatitis and possibly parainfluenza. The clinic I chose follows Dr. Dodds's timeline and minimizes vaccinations: Bortedella is not routine, only administered if dog is boarded; rabies is three-year killed, unlike the yearly that the majority of veterinarians offer.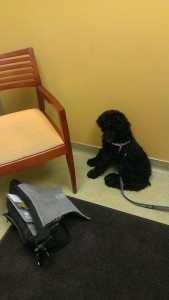 Sixteen-week vaccination appointment came, and wouldn't you know?  Something was off. Pup was up in the wee hours, barking to do his business outside. Later in the morning, he threw up and wouldn't eat his food. I was concerned and thankful we already had an appointment. The vet tech took the updated info, and we waited. Doctor came in and we chatted about the day, as pup snuggled her attention: no new food or treats, sleepy tired after passing Level 1 obedience last night, didn't eat much – which was unusual – after class, started fish oil supplement and probiotics over weekend.
Doctor said she would suggest stopping fish oil altogether for a week, not even drop in dosage. Stop altogether because he may not be tolerating it, and this way we'd know for sure. "Sometimes dogs have food sensitivities like their families." I laughed. "Fits. Just like the kids with quite a few sensitivities." Vet responded, "I've seen dogs develop very similar patterns to their human families."
I stopped the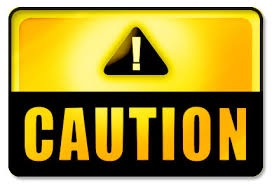 dialog in my head – was I in the presence of a Thinker? Then she went on . . . She wouldn't vaccinate that day – too risky, despite no fever, no obvious cause, but abundance of caution. She doesn't vax her kids when ill or even when "a bit off," so it would be best to wait until he's healthy.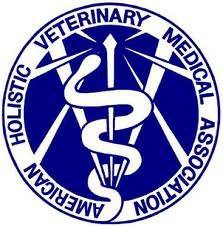 I could cry! A Thinker in plain view as a veterinarian! Unexpected validation, concern and caution in medical decisions.  But then I get angry . . . WHY is caution so hard for pediatricians?! What is the difference in perspective – training, experience, population being treated?  Veterinarians, like pediatricians and medical specialists, follow guidelines suggested by their licensing organizations. Some just have the wisdom and insight to additionally listen to their inner voice and THINK in best interest of the patient – human or canine.
~ Rogue Zebra