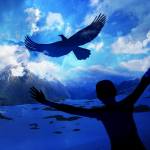 It seems we have a problem. Now that two-thirds of us in the U.S., U.K. and Australia are classified as overweight, we have a new perception of what's "normal" weight – and it's a plumper sort of normal that isn't affecting just the size of the clothes we wear.
The number of overweight children in the western world has doubled in recent years, and continues to increase at alarming rates. It's estimated that by the year 2020 more than 65% of Australian children will be obese – not just a little bit chubby, but clinically obese. And with obesity being the majority, it becomes the new normal. This messes with our own perceptions of what's considered healthy and acceptable, and it means when you look around and see that you look the same as most people around you, it's easy to justify that it's all okay.
It's no coincidence that the rise in childhood obesity correlates to the dramatic rise in many diseases that we previously didn't see in children, things like Type 2 diabetes, high blood pressure and rheumatoid arthritis. But they too have taken hold so quickly and in such large numbers that it's considered quite "normal" for a child to be diagnosed with them.
Type 2 diabetes is now classed as an "emerging epidemic." Hmm, right alongside the autism epidemic. That's interesting, isn't it? We know the statistics tell us that it's a fact that 1 in 3 children born in the USA after the year 2000 will be diagnosed with Type 2 diabetes. And for the first time in history, our children's life spans are predicted to be shorter than ours. Are you happy about accepting that, about that becoming the new normal?
My son has autism, but even prior to his diagnosis we had spent years dealing with what seemed like hundreds of specialists about his other health problems – his constant ear infections, diarrhoea, asthma and eczema. Then he very quickly became morbidly obese and had dangerously high blood pressure, which we had to have checked at the children's hospital several times a week. One of the specialists we had to see was a dietician so we could work out a weight loss plan for him. A weight loss plan for a child who was only just walking and was still a few months shy of his second birthday. How does that happen? I kept meticulous food diaries and even the dietician concluded that I wasn't feeding him too much and I wasn't feeding him the wrong food. All she could offer was to make sure everything I gave him was low fat and watch the sugar. And we walked away none the wiser and my son none the healthier.
It was about a year later that I stumbled upon dietary intervention for autism and I radically changed his diet, excluding gluten and dairy and switching to real, whole foods. Guess what happened? His weight normalised, his blood pressure stabilized, his eczema, asthma and ear infections disappeared. So I know we absolutely CAN use food to improve obesity and Type 2 diabetes and arthritis and pretty much anything else you want to throw at me, but nobody's talking about it!
Our traditional health care providers are still pushing a food pyramid that's making us fatter and sicker. That's our new normal – fat and sick. I remember having my son sitting in the pediatrician's office when he no longer had ANY health issues and had grown to a beautifully healthy and proportionate height and weight. This Doctor told me what I was feeding my son was "dangerous" because there wasn't any gluten or dairy in it. He insisted that Tim taking hummous and celery to school for a snack instead of a packaged granola bar was not what he recommended. I left bewildered that he couldn't see the very child that was sitting in front of him and even be remotely open to the fact that a real food diet that didn't follow the government guidelines might actually be helping.
As a society it's so easy to justify why the extra pounds have crept on – we're all busy.  There are more two income families so there's no time to cook. There are so many extra-curricular activities to get the kids to that we need to eat on the run. Kids don't play outside anymore because they are too addicted to technology. But the most offensive reason of all to me is that it's cheaper to eat crap. And there my friends is where we've got it all wrong. In what sort of world is it sane that it's cheaper and easier to buy a huge bag of over-processed, additive-filled corn chips than an apple? We are living a huge paradox where families can't afford to buy healthy food because they need to spend their money on their diabetes drugs. BUT, if they could only eat real whole foods, they probably wouldn't need the drugs anymore. We seem to have forced people into the situation where they have to choose between fresh food and health; when the reality is that your food choices to a large degree dictate your health outcomes. It should be a concern to all of us that it's becoming the domain of the wealthy to be able to afford to eat freshly and avoid the epidemics of obesity and diabetes and the like.
This might be the perceived reality (crafted by the food companies and drug companies) and the "norm" for the majority, but it doesn't need to be yours. With education, information and support, my family was able to jump off that "normal" train speeding towards the derailment of my son's health, and you can too. Join the Thinking Moms for their upcoming e-conference about food and health and learn how to feed your family without losing your mind. Join thousands of other families who have taken back their children's health with real food while avoiding bankruptcy and insanity. Join us in making healthy the new normal.
The Thinking Moms' Revolution is very excited to be presenting a powerful line up of six internationally renowned speakers on the health effects of pesticides, food allergies, the gut/brain connection, and the nutritional pragmatics of cooking for special diets for the whole family. To read more about this eConference and to register please go HERE. 
~ Eagle
Eagle (Kris Barrett) is a certified Nutrition and Health Coach, GAPS and MINDD Practitioner and mum of two, located in the Gold Coast of Australia. Her passion is working with families to help them make the dietary and lifestyle changes that were the backbone of her son's recovery from autism. Kris's book, detailing her son's journey, No Cows Today: A Mother's Story. A Son's Autism Recovery, was just released June 2014!