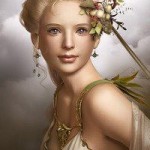 Cut the Shirt
No, not a typo.  A brilliant idea that I need to file under "WHYDIDNTITHINKOFTHAT".  I have a lot of things filed there.
Harry loves all things water, and oceans and pools top the list.  Ever since he was a baby I have put him in a rashguard shirt along with swim trunks for various reasons, sun protection (on yes, my vitamin d deficient child) and to keep him from being cold in the water as he had very little body fat for a long time.  Feel free to point out that is ridiculous.  I know.
At any rate, it seems I've created a problem.  My mom took him to her pool, but when she reached in his bag for his swim things, she had forgotten the shirt at home.  No biggie, right?  HAHAHAHAHA…I am sure many of you reading along know where he headed.  Meltdown city.
My Mom caught on, and gave him his t-shirt along with his swim trunks, thinking he could swim in that.  Which led to-what's worse than a meltdown? A category five meltdown?  He then took off his swim trunks because obviously my Mother was insane—his t-shirt goes with his regular shorts.
He didn't recover and wouldn't swim that day.  She had to call me to come intervene and all I could hear was him screaming in the background.  I arrived and saw it with my own eyes.  I had created a big problem.
I began testing over the next week, and found a very rigid behavior I hadn't known existed.   I tried to explain to him that not having a shirt while swimming was OK (laugh with me people, you know how effective this was, right?).  I tried to distract him, thinking if he got in the water without it, we'd get over it.  No dice.  So what to do?  What would you do?
I mentioned it to the executive director of Harry's school in passing and without skipping a beat she said "cut the shirt".  Um, what?  Cut the shirt, a little bit at a time.  Start with the arms one day and make it a muscle shirt.  Then cut the bottom of it into a belly shirt the next time.  Keep cutting over time till there's just a neck hole.  Then cut that.   Simply.Brilliant.  Good thing we have a ton of rash guards.
I resisted ABA for a long time.  At first, he was too young.  Then I was scared it was too robotic.  And Harry was going to be better by now and we wouldn't need it.  But we needed a way for Harry to communicate and the ABA/VBA school we interviewed seemed like the perfect fit.  Individualized 1:1 therapy.  It worked.  In a year he's gone from 2 signs that he used very inconsistently to 50 that he uses in combination.  But it didn't happen overnight.
And I guess that's the thing.  Harry has one particular type of straw cup he will drink from, and would just as soon not drink if it's not from there.  I can't let him get dehydrated, so we have tons of those cups-at home, at school, and at my parent's house.  He loves apples, but won't touch a granny smith because it's green, not red.  Sweet potato chips are a favorite, but not if they're crinkle cut.  We gloss over all of this and accommodate, always.  But we're not helping him.
So I've decided that beginning now I am going to start looking at things differently.  I can't just hand him a water bottle and expect him to drink from it, but I could cut the straws on his cup down, little by little until they're not usable and we need to take off the lid to drink when he's thirsty.  Not because I'm being mean, but because what's acceptable now won't be at 20, and I need to begin with the end in mind.
We've given ourselves, and Harry, a pass on a lot of things for a long time, but he's getting older now and we are not doing him any favors by babying him.  We're going to tackle one thing at a time and work on it, always with "cut the shirt" in mind.  I hope to have good news to report next month.
I am sure there are a lot of you out there who have been where we are right now.  What behaviors did you change (Your own? Your child's?).  What's your success story?
~Goddess
For more blogs by Goddess, click here