April 2, 2018
April is Autism Awareness Month. We've found over the years that only certain information gets into the mainstream when it comes to April's "Awareness." There is so much more to autism, and autism treatment, than you will ever see in mainstream media and "Light It Up, Blue!"  campaigns. One thing there is still not enough "Awareness" about is the fact that autism is so much more treatable than most doctors know. In fact, there is so much about healing that those doctors can learn from parents who have learned it the hard way—out of necessity—if they only have the humility and grace to listen.
---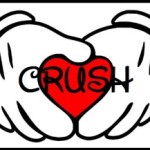 My daughter's report card this quarter: 5 As and 1 B.

I think she is pretty amazing, and I think it's time for a "Dear Doctor" letter:
Dear Doctor,
Remember that time when you sat in front of me and told me that my daughter would never be able to function in school? (Yes, the one where you told me to find an institution for her and a good support group for us.) This is what happens when you actually bother to treat patients. Oh no, you didn't do this; we did. We did your job.
And the result is that she is a high school student in a large public school, without any assistance, making good grades. Her teachers describe her "ability to function" as dedicated, well behaved, driven, sincere, a pleasure in the classroom, actively engaged, and one of their best students. She has picked her college as a freshman and is taking advanced classes to try to get over the 4.0 GPA level going into next year.
She isn't unique in her abilities; she is every child that deserves the opportunity to not be dismissed before they ever have a chance. It was your job to run the labs, to figure out what was happening, to talk about the cause, to help us navigate the "what next?" But you chose to instead go with the "it's just autism"and "we have no answers" bull. I promise you as a parent who had no medical background that if I could and did find answers, that you and your colleagues can do the same. Your choice to do nothing is why we have families who are struggling every day. It's why we are decades behind where we should be and kids are suffering. It's not "just autism," and yes there are answers.
The ability to function isn't about our kids and a classroom; it's about medical professionals and their patients. The information is there. How come you can't figure it out? Do you not function well enough to do your job, to hold that license, to look at the research, to care for patients, to take that oath? I would find you a support group to help you cope, but the truth is, maybe it's better that I direct you to MAPS or one of our conferences where real doctors are actually doing the work and changing lives. Or maybe you could just start by listening to the parents, as they are pretty good about telling you how very wrong you were. Better yet . . . the kids can show you.
Signed,
One proud parent who thankfully never listened
~ Crush
For more by Crush, click here.