March 22, 2017
During the SB277 battle in California, I happened to catch sight of an open letter to the California state legislators written by immunologist Tetyana Obukhanych, Ph.D. The letter explained why there was no scientific rationale for forcing the small percentage of children in California who were not fully vaccinated to be vaccinated in order to attend school. At that point, the letter had not been seen by many people, and it contained a good deal of information that I thought should be more widely known. I asked Tetyana if we could post it on our blog here. She said yes, and there was more material where that came from; would I want it? Of course I said yes. We put it together into the form we published here on April 17, 2015.
Neither of us could ever have envisioned how popular that piece would be. It has been reblogged by dozens of websites in the health freedom community in the last three years, many of which did not bother to ask permission and did not link back to the original. Even worse, however, is the fact that quite a number of them make claims in their titles that Tetyana, as a reputable scientist, would never have made, which makes her look bad in the eyes of anyone who would know better and puts a target on her back. Not only did these sites exhibit poor blogging etiquette and breach copyright, they harmed the very person whose work they were profiting from! 
Tetyana and I have spent many frustrating hours trying to correct the situation, asking the sites to change the headlines and link back to the original, as TMR requires rebloggers to do, and asking people not to post links from sites that refused to do so. Many sites have refused to make the required changes, and quite a few people have indicated that it doesn't matter at all to them that they are harming the author of the piece, which I find tremendously disheartening. It certainly doesn't offer Tetyana, or I for that matter, an incentive to ever do it again.
Yet another recent round of pirated versions has prompted Tetyana to publish another open letter asking the health freedom community itself for help in improving the integrity of our own blogging websites. The letter is reprinted here with her permission.
Zoey O'Toole (a.k.a. "Professor"), Editor, Thinking Moms' Revolution
---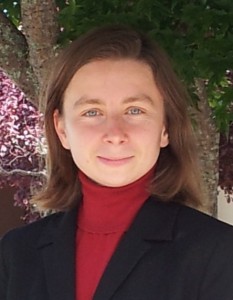 Dear FB Friends and Health Freedom Community,
Let me start by expressing my gratitude for your ongoing sharing of the Open Letter to Legislators I wrote in 2015 in response to SB 277 in CA and similar bills in other states.
Back in 2015, I opposed SB 277 via faxed letters to key California lawmakers' offices and testified publicly against SB 277 at the CA Senate Health Committee hearing.
The Thinking Moms' Revolution (TMR) team had requested to publish my message to legislators. This is the only version of my Open Letter to Legislators that I have endorsed to be published online, on their website:
https://thinkingmomsrevolution.com/an-open-letter-to-legislators-currently-considering-vaccine-legislation-from-tetyana-obukhanych-phd-in-immunology/
I am deeply concerned that many other alternative media outlets have re-posted tempered copies of the TMR's original version of my Open Letter on their own websites with sensationalized and misleading headlines amounting to: Harvard Immunologist said unvaccinated pose ZERO risk. Many of these sites haven't linked back to the TMR's original post, in violation of TMR's copyright, nor have they asked me personally for permission to repost or approve any changes they might have made to the title or content. Egregious titles slapped onto these unauthorized reproductions, unfortunately, twist and distort my message to the detriment of the health freedom community. No, I didn't say unvaccinated pose ZERO risk in my letter.
The notion of me being a 'Harvard Immunologist' in many of these false titles is also incorrect, although I can understand how the mistake might have crept in. I held one of my postdoctoral research training appointments in a lab affiliated with Harvard Medical School. (Note that Harvard University in Cambridge, MA and Harvard Medical School in Boston, MA are two different entities). Please know that I don't have the means to police the internet against all unauthorized and distorted reproductions of my Open Letter, and I therefore ask you to rely on your own good judgment when deciding what links to share with your FB friends. Not everything that goes around with my name or picture is authorized or vetted by me, if published by a website I am not affiliated with.
Thank you all for striving to preserve integrity in the health freedom community by choosing carefully the sources that you use, share, or re-blog.
Sincerely,
Tetyana Obukhanych, Ph.D.