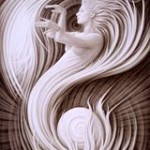 When I first heard that the Thinking Moms' Revolution was putting together an eConference on Energy Healing, I did the Happy Dance! I was beyond excited that other moms out there were "out there" and exploring these incredible healing modalities for their children.
You see, my son is now almost 16, and I have been investigating and using various forms of energy healing and energy medicine for over a decade, and have felt pretty alone in my interests. While others on the autism journey were into medical testing and biomed (which is great), I became a Reiki Master, learned Reconnective Healing and Quantum Touch, used homeopathy, essential oils, and flower essences, used EAV (electroacupuncture) and muscle testing for diagnosing, and of course, I consulted with mediums to get answers from the spirit world to help my son.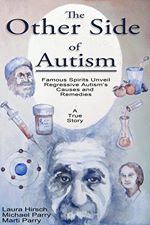 I have always been attracted to anything energetic and non-invasive. Over the years, I have dabbled in crystals, EFT (Emotional Freedom Technique), medical intutitives, BodyTalk, and many other healing modalities, and read countless books on alternative healing and "New Age" subject matter. One of the more interesting treatments we have been involved in is the Autism Healing Intention Program. The website describes the program this way:
"Autism Pioneer Suzy Miller paired with Stanford Emeritus Professor William Tiller to explore new scientifically successful energetic healing approaches to autism. Dr. William Tiller, Professor Emeritus Stanford University, and featured physicist in the movie WHAT THE BLEEP, and former Pediatric Speech Language Pathologist, Suzy Miller, M.Ed., C.C.C. have taken their understanding of autism and paired it with the most cutting-edge remote healing techniques to offer a service for parents and autistic children which is not locale specific (i.e. can be administered remotely), is all natural with no supplements, and also offers a supportive online community of like-minded parents of autistic children."
I was all over this and signed up right away. It is a year-long program which includes energetic healing broadcasts to your home on a portion of an hourly basis 24 hours per day, 365 days in the year, providing the stimulus for the information and energetic conditioning of your home, six 60-minute group feedback sessions with Suzy Miller and Dr. Tiller to discuss observations related to the experiment and respond to any questions, and a private online social network community for participants of the Autism Intention Program only. It was very affordable, considering that one session of energy healing can cost $100. The whole family was getting a healing every day for a year! How cool is that?
The very first night of the first broadcast, I was putting my son to bed, and he had forgotten his stuffed bear in my bedroom. After I tucked him in, he said, "Get the bear, yes!" Normally, he would have just said, "Bear." Coincidence? I think not! We are in month ten of our year, and my son has made a lot of progress this year. Everyone close to him has noticed. How much of it can be attributed directly to the program? It's hard to say, but just having that support without actually having to do anything or go anywhere is a winner in my book! They track the progress of the children with a monthly ATEC (Autism Treatment Evaluation Checklist) and the mothers with a Zung (Self Evaluation Depression Scale) survey, which takes about 10 minutes to complete. They have scientifically shown over two years of doing this work that it is improving the lives of autism families. Dr. Tiller has his White Paper with the data available for free on the website. Pretty groundbreaking work! I feel blessed to be a part of it and grateful to them for doing it.
Another absolutely incredible energy worker whom I've had the pleasure of meeting and working with is Tami Duncan. She is one of the speakers in the Thinking Moms' eConference. I first learned of Tami through the Lyme Induced Autism website, which she started. My son always showed that he had Borrelia burgdorferi (causes Lyme disease) during energetic testing, and I found a lot of good information from the LIA website. A few years later, I learned that Tami is also an energy healer/Reiki Master and does private sessions that she calls Autism Intuitive Balancing. She is what I consider to be a medium; she can talk to dead people, or spirit guides, or telepathically directly to your child. During the session, she is able to tap into the energy of your child to answer many questions, as well as do a healing session (energy balancing) on them.
Many of my TMR friends have also had sessions with Tami, each of them different and specific to their situation. We are all pretty much in awe of what she does. It is incredibly healing and validating. During our session in April, she picked up on some of my son's health issues (parasites and Lyme, OCD) as well as when they started and why. She told me about some things that were going on at school, how my son was feeling about certain situations, things he likes and doesn't like, what therapies were working for him and what direction to go next. The spirit guides also called me out for some of my thoughts that were manifesting in my son's behaviors. Who knew? I had read The Secret, The New Earth and other books about our thoughts creating our reality, but I wasn't practicing it. I got schooled. I also realized that I needed to be doing more energy work myself. It was truly enlightening. Thank you, Tami!
I encourage all of you to explore some of these areas that may be outside of your comfort zone. There are so many adjunct therapies out there to help our exquisitely sensitive children. They are able to communicate in other ways besides just "our way." At the Autism One conference, Tami was one of the featured speakers. She talked about her journey through Lyme and autism and energy healing. My favorite part was when she shared a telepathic message for the audience from a boy with autism that she works with. I was fighting back tears as she read it and it made an imprint on my heart.
Please join us in the first ever TMR Energy Healing eConference! Register here.
~ Oracle
Oracle (Laura Hirsch) – has a B.A. in Speech Communications and is the author of three books. She is also a contributing author/editor/publisher of the Team TMR book Evolution of a Revolution: From Hope to Healing. Her first book was an autobiography about her experience of being a young widow, which led to her investigation of mediumship as a therapeutic avenue for grief. She remarried and had two sons, the older one diagnosed at age three with regressive autism.  Her love and devotion to her son led her back to mediumship for answers from her loved ones in spirit and others on how to heal her son. Working with a psychic medium and his wife, a spirit artist, they extended an open invitation to the spirit world to help solve the autism puzzle. Her third book, The Other Side of Autism: Famous Spirits Unveil Regressive Autism's Causes and Remedies is the culmination of their sessions. She is also a Non-GMO advocate and is featured in the documentary Genetic Roulette in the autism segment. Her website is The Other Side of Autism.