I am a Thinking Mom.  I didn't realize it until I discovered "The Thinking Moms' Revolution."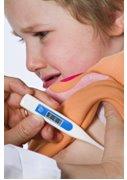 I blog for Epidemic Answers, a non-profit whose goals are to:
Provide information to parents of children with autism, ADHD, allergies, asthma, SPD, OCD, colic, reflux, chronic ear infections, ODD, developmental delays, learning disabilities, diabetes and autoimmune disorders.
Let them know that recovery is possible.
So, upon joining Epidemic Answer (I'm also a Director), I have hooked up with a few like-minded moms and practitioners who are recovering kids, but in my personal life, Thinking Moms are extremely rare.  That's why it's been so refreshing to me to realize that I'm not alone in this; that there are moms out there who choose to make a better life for our kids, rather than just put up with the status quo.
Let me tell you how I came to be a Thinking Mom.
First, my upbringing, if you can call it that, was fairly unusual.  We were "raised by wolves" because our parents were extremely negligent in taking care of us; they were too involved with their chemical technical translation business.
My dad died of cancer when I was 11, and my mom became an alcoholic.  I had to learn to be responsible for myself at a very young age; there was really no one else there to take care of me.  No one checked on my grades or helped me with my homework; I did well because I wanted to get as far away as possible from the misery.
When I graduated high school in Tennessee, I went to college in Louisiana because my mom wanted me to become a petroleum engineer.  After a few years, I told my mom I didn't want to be an engineer; there was no heart and soul to it at all.  My mom told me if I did that, she wouldn't help me pay for school.  So I dropped out, moved to New Orleans, got a job and began supporting myself.
Flash forward 17 years later.  I had just had my first son, and I quit my job when he was born.  I thank God I did.
The first red flag was his incessant projectile vomiting, something the pediatricians waved off as colic and "he'll outgrow it".  As Thinking Moms know, this would be a recurring theme.  Next came his refusal to eat most solid foods, again dismissed by multiple pediatricians.
Only at 18 months when he had actually lost weight and his percentile had declined from 40th at birth to 3rd did a pediatrician finally take action, despite the fact that I had brought spreadsheets to them documenting how little he ate and despite me telling them that it would take at least an hour to feed him, at which point he would promptly throw it up.  I was a "new, nervous mom" and was condescendingly dismissed.
The pediatrician put my son on Pediasure (Thinking Moms are wincing).  Later, due to his persistent constipation, the pediatrician put my son on MiraLax, which is one step away from being antifreeze, but Thinking Moms know that.
I wasn't quite a full-blown Thinking Mom yet, although I had a gnawing feeling in the pit of my stomach that all of this wasn't right, yet nobody seemed to notice or care.
A year later, he finally concluded that my son had acid reflux, and my son was given Prevacid and assigned to a pediatric gastroenterologist, who simply re-prescribed the medicine.  Thinking Moms know that Prevacid and other acid blockers weaken the immune system and can eventually lead to neurological damage because stomach acid is needed to destroy harmful pathogens and to strip B12 and necessary minerals from food.
Another red flag was my son's not walking until he was 20 months of age, 3 weeks before his brother was born.  He was 18 months old before the doctor became concerned.
The last red flag was my realization that his incessant (for hours at a time) crying about things that were no big deal, like going to the grocery store or hearing a loud noise, weren't normal.  I always knew that something was wrong, but I couldn't put my finger on it, and all of the "experts" said not to worry.  He was 3 years old before I finally put my foot down with another pediatrician (we had switched again), and she had us see a developmental behaviorist who figured out that my son had Sensory Processing Disorder.
In the meantime, my sons' (the little one had similar issues, too) constant demands did a number on my health.  I developed middle-of-the-night insomnia, shingles (twice), severe fatigue, bronchitis (I'd never had it before), chronic yeast infections, and it would take me weeks to recover from a cold.  I went to my gynecologist, who gave me Ambien (which did nothing) and Zoloft and who told me not to wear tight pants.  Thinking Moms are laughing at that one!  Because the Ambien didn't help, I did my own research (I used to be a research analyst on Wall Street) and discovered that a magnesium deficiency can cause middle-of-the night insomnia.  I told my doctor, who shrugged her shoulders and said, "Whatever works for you."  Really?
And thus my worldview began to shift, slowly at first.  It sped up after, of all things, the worst poison ivy rash I'd ever had.  My regular doctor gave me steroids, which definitely stopped the itching and swelling for the 6 days I was taking the medicine, but it all came back with a vengeance when I stopped taking it.  If steroids wouldn't work, what would?
That's when I discovered homeopathy.  It was a homeopathic remedy of Rhus toxiconderon, an infinitesimally small amount of poison ivy that did the trick.  Like cures like.  It gives the body just enough information to stimulate a healing response.  I was floored.
Given that I still had horrible fatigue and was always sick, I began seeing a naturopath, who did wonders in healing me, my gut and, thus, my immune system.  I started taking my boys to see him, and, again, thank God I did.  He had me stop giving them dairy, and their acid reflux went away almost instantaneously.  Do you think the pediatrician or pediatric gastroenterologist ever ONCE mentioned this?  Thinking Moms are shaking their heads, "No".
And thank God we were seeing the naturopath when my son, 4 years old by this time, had a severe asthmatic attack, the kind where he needed Xopenex, prednisone and a nebulizer.  It was so bad the pediatrician called way after hours to see if we might need to take him to the emergency room.  With the naturopath's help, the supplements he recommended, and my complete reversal of our diet, my son has never had another attack, just a wheeze or two a year since then.
I used to wonder if all of these red flags were connected, and now I know that they are.
My naturopath discovered that I had heavy-metal poisoning.  The mercury levels in me were off the charts, literally, lead was extremely elevated, and arsenic and cadmium were high as well.
I immediately had my sons tested, and sure enough, I had passed on my toxicity to them, something that our then-pediatrician poo-pooed.  She poo-pooed the Doctor's Data lab test, waving off "those holistic labs" as a bunch of hooey, and she poo-pooed the fact that the levels could be so high in them.  "You don't live in a toxic waste dump."  Thinking Moms are rolling their eyes.
My older son was at the 97th percentile for heavy-metal toxicity, my younger son at the 90th.  I honestly don't know how they didn't become full-blown autistic, but they do have plenty of other problems to deal with.
This is when I really became a Thinking Mom.
I began looking at my sons' Sensory Processing Disorder as related to autism, since a lot of autistic kids have it, too.  Whenever I read anything about autism, I substituted "SPD" for "autism" and began to really understand what was going on.
Reading Dr. Kenneth Bock's and Cameron Strauth's book, "Healing the New Childhood Epidemics:  Autism, ADHD, Asthma and Allergies:  The Groundbreaking Program for the 4-A Disorders" sealed the deal for me and helped me understand that it wasn't just toxicity that was the problem; it's the gut dysbiosis, too.
Most doctors scoff at people who use Google University to do their research, but thank God for the internet and all of the wonderful books out there, too.  By the time I went to hear Beth Lambert speak in the fall of 2010, I could finish the sentences coming out of her mouth.  She is the co-founder and Executive Director of Epidemic Answers and the main author of the book, "A Compromised Generation."  I have been volunteering for Epidemic Answers ever since.
I'm tired of feeling like Cassandra and the odd woman out, and having The Thinking Moms' Revolution helps me to know that there are others out there like me.  I love what you're doing:  spreading the word and challenging the doctors and the pharmaceutical industry and the food industry.  There's got to be a tipping point to where, if enough of us are out there in the blogosphere and on Facebook and other social media as well as talking one-on-one to moms and giving presentations, that other moms will realize that the "new normal" isn't right.  We can really do this, and I'm so excited to help!
~Maria Rickert Hong
Maria Rickert Hong is a Holistic Health Counselor who teaches clients about dietary recovery from symptoms of autism, ADHD, allergies, asthma, SPD, OCD, reflux, fatigue, IBS, autoimmune and diabetes. She is a board member, social media director and blogger for Epidemic Answers, a non-profit whose goals are to educate parents of children with these chronic health conditions and to let them know that recovery is possible. She has recovered her two sons from SPD, asthma, allergies, acid reflux and eczema.
You can find her at http://www.MariaRickertHong.com/ and at
https://www.facebook.com/Maria.Rickert.Hong.Nutritional.Healing.Home