Walking through Costco yesterday, I felt the presence of a man standing next to me.   At least I assumed a man, because of his height.   I couldn't see his face.  There was another older man ahead of me down the aisle who looked back and called to the presence next to me, "Come on, Joey."  I resumed my focus on the bottom Costco shelf and thought nothing of it until Joey crossed in front of me.  I was still looking down and only his calves were visible to me.  Skinny, I thought, the kind of skinny that anyone in the know about autism immediately recognizes.  The exchange between the two that was not out of place a moment before turned on a dime into strike two.  Not wanting to be right, I watched.  He was between 16-18 years old and he trailed behind his father staring at the shelf signs, and occasionally the merchandise, flipping at both with his finger, clearly stimming.  I've seen it enough to recognize it.  I could feel the tears but held them back.  I looked at my mom and discreetly pointed to Joey who was a bit ahead of us now, walking away.  Mom noticed it first – that distinct Mitochondrial Dysfunction walk.   We know that walk very well.  Strike three.   We exchanged a glance and wordlessly moved on, each of us knowing the raging struggle within to control our emotions.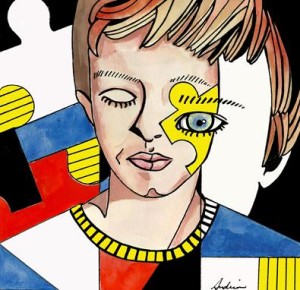 We saw Joey and his father a few more times through the store.  The boy always trailing, the father calling for him, the boy responding, although distinctly, engrossed in his own world and disconnected from his surroundings.   Maybe, when it's quiet and with not so much confusion around him, he's much better, I thought.
When I saw Joey again and looked at my daughter I have to admit I thought, "Oh shit, oh shit, oh shit…that's her in a few, short years!"  I found it hard to breathe and my heart exploded in familiar pain just as it has for 11 years  –  for Joey, for his family, and for my family.
On this particular trip to Costco, I had all four of my children with me and for the first time in a long, long time my severely vaccine injured daughter was walking with us and not in her customary wheel chair.  She slowly walks, the Mitochondrial Dysfunction walk, locking her sacrum and her knees with each step.  Every now and then she has to break away from the circle of her family to do her happy dance.  You may know the one I mean.  Damage control in a crowded store is not fun.
After returning home, it took me all day to come to another conclusion; she is not as severe as he is.   In Costco, she didn't stray, lost in her own world.  Although non-verbal, she held our hands and she leaned into us for hugs, happy for them.   As we passed one particular aisle she turned back toward it and my mother looked at me quizzically.  As I held my nonverbal child's hand I said to my mother:  "She wants to go down the indigestible corn filled, GMO ravaged, wheat laden chip aisle and she knows she can't eat any of it, right Bean?"  My sweet girl smiled and NODDED.  We all laughed.  She understood me in the middle of chaotic Costco and what's more, she responded.  She also reached for her brother's hand because she wanted to.  She swung his hand high and he, aware of her game, said, "Weeeeeee!"  She giggled and they played it again and again.
My thoughts returned to Joey.  I can't help but juxtapose the two children.  I'm positive Joey and his parents fought like hell just to get him where he is.  And yet from what I saw, as limited as my daughter is, he is not as recovered as she.  Undeniably, our fight for her has yielded some good results that I could not claim even a year ago.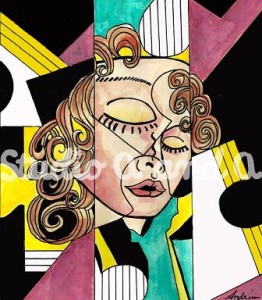 It's 24 hours later, and I am still thinking of Joey.  I'm angry.  I'm sorry Joey.  I'm deeply and unsettlingly sorry that I needed a measuring stick yesterday.  I'm sorry, Joey, that you were it.  The idea that you and my daughter suffer so Mr. and Mrs. Disbelief can learn rather makes me a little livid.  And don't fluff me with transcendental euphemism.  Tell it to The Almighty.  I neither want to be the person who needs a life lesson (for the record, I hate that expression); nor do I want my life, and my child to be an example for others.  I'm not your litmus test for your life's blessings. I'm not your steppingstone to heaven.   I'm not a model of motherly love to which you may aspire.  I'm not your superhero.   While I understand my attitude is not the correct one, it will take me some time (maybe years) to unknot the truth of my emotions and truly be at peace with this particular dark corner.
As David Lightman says in the movie War Games, "Come on.  Learn goddammit."  The character Joshua (a computer) learns that war games are a mutual assurance of destruction.   Now look at us.   We've launched a war on our bodies and consequently that of our children:  the medicines, the vaccines, the frankenfood, the chem trails.   War games.  Toxic assault.  Mutual assurance of destruction.  "WINNER: NONE"
So I say to you superheroes, humanitarians, pro-lifers, anti-death penalty people, animal lovers, good people who proclaim to be God's children of any, all, or no religion, food eaters, air-breathers et al you must broaden your view of who needs saving.   You have nothing to lose by suspending your disbelief, listening to us, and learning for yourself before tragedy strikes.  You have everything to lose by dismissing us.   One child lost to vaccine injury is too many.  It diminishes all of us.  Demand answers that maximize positive outcomes, not acceptable loss.   Join us.  Save the baby humans.
~Iron Muffin
*Artwork appears courtesy of Studio A and A