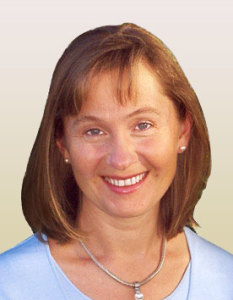 The Thinking Moms' Revolution is honored to have Dr. Natasha Campbell-McBride joining us on Tuesday, October 7th for our second eConference: GMOs, Organics and Food Allergies: How To Feed Your Family Without Losing Your Mind.
Dr Natasha Campbell-McBride is a medical doctor who carries post-graduate degrees in both neurology and nutrition. After practicing as a neurologist in Russia for five years and a neurosurgeon for three, she moved to the U.K., where she earned her degree in nutrition after her son was diagnosed at three with autism. Based on her studies and research, Dr. Campbell-McBride developed the concept of GAPS (Gut And Psychology Syndrome), which she describes in her book Gut And Psychology Syndrome – Natural Treatment for Autism, ADHD, Dyslexia, Dyspraxia, Depression and Schizophrenia. Utilizing the GAPS diet, she was able to help her son with proper nutrition, and he no longer has a diagnosis of autism. Dr. Campbell-McBride helps thousands of people around the world through her GAPS Nutritional Protocol at her clinic in the U.K. and through her many speaking engagements at conferences and
seminars throughout the world. You can learn about GAPS at: www.gaps.me
In her clinic Dr Campbell-McBride also works as a nutritional consultant for many patients with heart disease, high blood pressure, arrhythmia, stroke and other coronary complications. Through her knowledge about the effects of proper nutrition and how it influences these conditions, she wrote her book Put Your Heart In Your Mouth: What Really Causes Heart Disease and What We Can Do to Prevent and Even Reverse It.
She will be sharing with us the foundations of her GAPS protocol, and explaining how parents can help their children through proper nutrition which focuses on healing the digestive system through a carefully implemented diet.
You will not want to miss this eConference! You can register to hear Dr. Campbell-McBride and other wonderful presenters here.
Leave a comment here to be entered to win a copy of Dr. Campbell-McBride's book, Gut And Psychology Syndrome – Natural Treatment for Autism, ADHD, Dyslexia, Dyspraxia, Depression and Schizophrenia