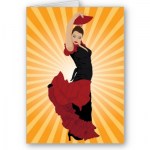 Poo. Poop. Caca. Crap. Sh!t.   Every parent, from those raising typical kids to those with special-needs children can share a poop story or two.  We autism parents can easily share loads more can-you-believe-it poop stories.  Kim Stagliano did even better:  her crapisode made it into the Urban Dictionary!
This stuff rules our day.  It ruins our nights.  No bother.  We get used to cleaning it up.  You want to know colors, textures, quantity and quality of your kids' poop?  Just ask us.  We know all about it, and some of us actually don't mind talking about it.  Don't hate.  It comes with the job of raising these kids of ours.
There's nothing funny about poop.  Well, that's not entirely true.  Here's a story that will make your toes curl.  It's from a long time ago, but tops as one of my favorite poop stories to tell.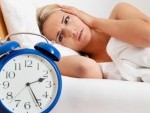 My boys woke before 8 am on a weekend, a cardinal sin in our household.  Add that my husband was sick and didn't fall asleep until 4 am from coughing all night long, and you'll understand how tired we all were.
I had three little ones in diapers at the time:  Little Buddy, age two and a half, was needy and cranky; Ronan, three years old, was wild and very 'stimmy'; the smallest one in diapers was the baby, still so wee and cuddly.  Sleep was hard to come by on a normal night.  Being woken up too early on the weekend added stress and a higher level of crankiness.
I peeled myself out of bed when I heard the boys wake.  I got them both occupied with activities in the playroom hoping my two girls would stay asleep.  Thinking I could grab a few minutes more of sleep, I fell into a heap on the couch in the living room.
Flicky McFlicksomuch, aka Ronan, wanted to turn the lights on and off, and on and off, and on and off.  He was in the full throes of some gut issue causing some intense OCD behavior.  Ronan went from room to room flicking light switches, laughing each time the light went on and then off.  I knew I'd never fall back to sleep with him focusing on the three-panel light switch just a few feet from the couch.  I got up and found a roll of tape.  I went from room to room, and light switch to light switch, taping every switch to the off position.  Ronan freaked out.  He yelled, cried and then started chewing on his fingers.  He screamed so loudly in retaliation, as I moved to the dining room with the tape roll, that my little girls were now awake.  So was my husband who had finally fallen asleep in the guest bedroom.
Meanwhile, Little Buddy who was slowly slipping into sensory processing issues had made himself busy in the playroom.  He shut the door on the noise, the light flicking and impending madness that filled our house.  Ronan went back to his bedroom to find something else to stim on.  I went to my bedroom where the baby was to nurse her.  I nestled into the rocking chair and closed my eyes while holding the baby.  Ahhh, a moment of peace.  Maybe I could get through the morning without wishing I had a magic wand to make things quieter or to *poof* disappear.
Off in the distance someone started to cry.  It's not a pain-filled cry.  It's not a hurry-up-and-come-find-me cry.  It's a long drawn out cry full of sadness, disappointment, and a little bit of woe.  I detached the nursing baby from my boob and raced across the house.  Following the cry to Ronan's room, I stood in the doorway and laughed.  The silly little dingdong had climbed back into his crib and couldn't get out.  I contemplated leaving Ronan in the crib for a few minutes longer.  Maybe I could nurse the baby in peace.  Maybe I'd have one less kid to chase.  Maybe I'd even get to eat breakfast before noon.  Should I leave him there?  Can I pretend I didn't see him?  Nah, out he came. I gave Ronan a quick hug, patted him on the head, and plopped him back into the chaos that was our weekend morning.
I grabbed a quick bowl of cereal for myself once I finished nursing the baby.  She was snuggling with some toys on her blanket, safe, happy and quiet.  I set out to clean up breakfast dishes and the wake of toys the boys had managed to spread out from the playroom to the living room.  Everyone was finally happy.  It was time we get a move on our day, or at least move on from the madness.
I detected a different sort of movement.  Movement of the bowels that is.  Both of the boys started to pass gas around the same time.  Since they'd both been constipated I thought yay, we've got poop!  Poop is on the way!  Bring on the poop!
You cheer for poop, too, right?
Well, instead of cheering I should have gotten the diapering stuff ready.  Ronan had quelled his light flicking for the moment but had only switched one OCD activity for another.  Light turning on and off would no longer do.  He discovered the water dispenser on the fridge.   Water was more interesting. And it was more immediate as he sought the cause-effect reaction.  He'd flooded a small portion of the kitchen during the brother poop-a-thon, so I grabbed a dish towel to lay over the water.  Thinking I'd come back to clean up that spill while I changed at least one boy's diaper I spied something else on the floor.  How'd this get there, I thought?  Thinking Ronan had dropped a piece of cookie I bent down to grab it.  Ronan squatted down at the same time trying to pick it up too.  That's when I saw another 'cookie bit' on to the floor. And another.  This small bit was soft and squishy and warm and ohmygosh, it wasn't a cookie!  It was a small piece of poo!
Holy crap! Lit'rally!  I screamed.  Ronan squealed.  I tried to move Ronan away, but he grabbed the poop and ran off with it when I screamed.  Crap!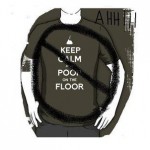 I finally caught up to Ronan this time with the diaper pad, diaper and wipes with me.  He resisted the diaper change, laughing at me while I struggled.  I said, "Come on, Buddy.  When you have a poop I need to change you."  I managed to finally get him undressed.  Thank goodness, because it smelled like a grown man had dropped a load in every room.  I prepared myself for a doozy as I peeled back the diaper.  I was stunned.  Ronan's diaper was dry as a bone.  What was going on?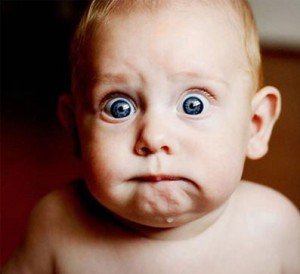 My husband was trying to help despite his massive cold and pounding headache.  He'd heard me ask my oldest daughter to gather the things I needed, and offered to grab one boy while I chased another.  I looked up to see my husband lunging after Little Buddy as he ran around the living room.  We both realized, the more our younger son ran, that it was his diaper that was filled with toxic poo!  Not only was it full, but it was spilling out undetected, and all over the place.
I'm still wrestling Ronan, trying to now get his clean diaper back on.  Poor Ronan has no idea why I'm yelling, "No, no, no, NO, NO, NO!" toward his little brother, who thought it more fun to dodge Daddy each time he reached for the terrorizing two-year old.
I'm freaking out.  Ronan is sobbing.  My husband is in such a brain fog, getting dizzier and dizzier trying to catch Little Buddy.  Little Buddy is laughing with each lap he can make around the living room furniture while his still poop-dropping diaper sags lower and lower.
My husband catches up to Little Buddy, so I toss him a clean diaper and the wipes.  We look at each other and don't know whether to laugh or cry.  I'm too tired to do either.  I get Ronan out of sight, and am stunned at how many poop pellets fell from my child's diaper.  At least most of them landed on the hard-wood floors. I concentrate on getting Little Buddy cleaned up as my husband rests on the couch. He used up every bit of energy he had to corner Little Buddy to stop running, but has no energy to clean him up.
A diaper change is fruitless for Little Buddy, so I end up throwing him into the bathtub.  No amount of wipes will clean up the smears of poop on his legs, bum, tummy and back.  The smell that lingered on his skin stings the eyes. I double and triple dip him in the soapy bathwater hoping that the dead-animal like smell can be removed. But, at least he pooped, right?
While I have Little Buddy in the tub my husband sets off to the living room, dining room, kitchen and family room to search for the 'cookie bit' poop particles.  He finds enough to fill half a diaper.  Yay, for poop.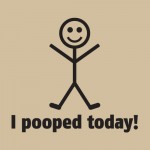 I drain the bathtub, redress Little Buddy in a clean outfit and flop on the couch again. It's only 9:38am.  Is it too early to go back to bed?
—
Most Mini-Thinkers started out as Mini-Stinkers. Can you top that story?  Share your best poop memory with us. The more loaded the better.
~ Mamacita
For more posts by Mamacita, please click here.