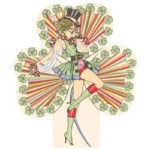 Allergies: It's the new normal. It's no longer a rare, one-per-school type thing. It's one per classroom, at least for an anaphylaxis case, and many more per classroom for 'regular' allergies. Allergies to dust, pollen, chalk, tree nuts, seeds, grass, apples, air, and now food . . . regular food! Food like dairy, corn, soy and gluten. When did all that happen exactly? I think it must have happened somewhere in the hazy days of my carefree twenties (or late '90s if you must know), because that's when I wasn't paying attention to anything kid-related. The closest I got to children was kids on TV sitcoms. I saw a few friends' kids and thought at the time that they were cute in a way, but I didn't want to actually take care of them or know too much about them beyond the few hours of cuteness they were rolled out to exude at parties.
Even then, I still didn't hear about allergies. So when did it happen? Let's see . . . Beginning in the year 2000, I started to engage more in my adult world and think about marriage and babies and all that. I had started to hear about EpiPens and kids with environmental allergies to pollen and dust. My boyfriend (now my husband) developed an allergy to apples circa 2002. That still baffles me. You've been eating apples your whole life and then . . . Sorry, time's up?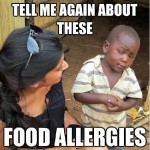 Then we started to hear more about food allergies – just rumblings really, in the media and the odd conversation at parties. Now I can honestly say, I had never heard of a child allergic to food, I mean real food – things like bread, yogurt, crackers, food dyes and corn chips – until I was immersed in the world of autism recovery around 2012. That's a whole ten years after my husband's apple allergy, which, incidentally, I made fun of at the time.
Our son was born in 2006, and, after battling crippling autism for four years from 2008 to 2012, we eventually realized that food might be the source of his extreme behaviors. He was tested, and lo and behold his report had red flags all over it. I was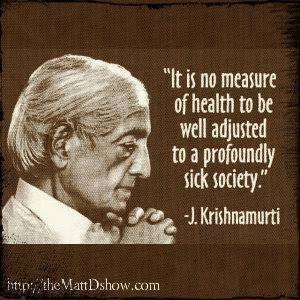 floored; I had no idea. But I rallied to the battle cry, all the while kicking and screaming at the injustice of it all. We removed the offending foods and that pretty much sealed his fate on the road to recovery. Amazing, right? It wasn't the only intervention we used of course, but we had found the one thing that was the most enlightening for us as a family. And it changed our lives forever. It's not that easy for all kids on the spectrum, but it's always where we suggest beginning that long journey home: organic, allergy-free diets, and it goes on from there.
Now most of my friends, parents of autistic children and neurotypical children alike, have one or two kids with allergies. So what happens when parents start to ask the simple question "Why?" Around eight years ago, a fearless parent, Robyn O'Brien, discovered her daughter's allergy to food in a startling way over breakfast one morning. Frighteningly, her daughter reacted to blue yogurt, eggs and pancakes and was rushed to the ER. A breakfast eaten by her kids many times and by many other kids around the US every day. What had changed? You can hear Robyn talk about it here:
If you are unable to view the video, please click here. Alternatively, copy and paste this URL on your browser http://youtu.be/rixyrCNVVGA
The question she asks – which is what we all should be asking – is; "How can a child be allergic to food?" A simple question with an incredibly complicated answer.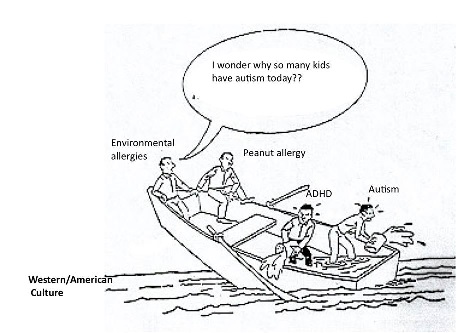 There is a crossover between the allergy world and the autism world which only autism moms seem to be aware of for now. We are hyper-focused on gut healing, food sensitivities, detoxing and recovery. One thing most of our kids on the spectrum have in common is multiple food allergies or sensitivities, which are wreaking havoc on their intestines. Whilst allergies and intolerences are not exactly the same thing, they all require gut healing to overcome. Once the gut heals, we start to see amazing improvements in our children's symptoms. This is the main reason why we are so passionate about our kids' food. It has sparked numerous debates online in the last few months.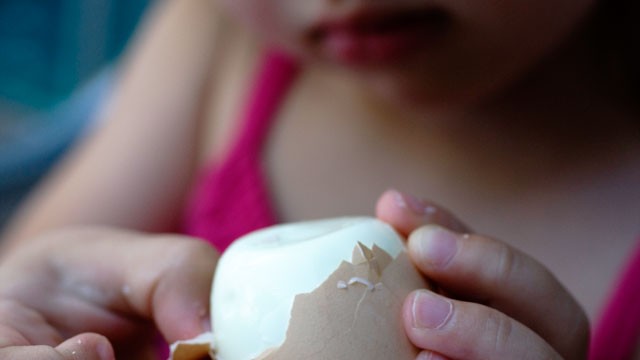 In a recent article in Huffington Post, the author called all the food-allergy moms out on this very issue for ruining her kid's birthday party in school (yes, that's what school is for). I think it was a universal condemnation of kids with allergies as she wasn't specific about which ones except to say she wasn't a fan of allergy-free food. She wanted the real deal – sugar, white flour and eggs, probably not organic judging by the tone. In an award-worthy retort my brave Team TMR friend Zorro took a stab at her (arguments) here and we all cheered – almost 40,000 of you actually, according to our latest statistics.
I should note here that peanut anaphylaxis and peanut allergies are in a separate category, a view only half-heartedly shared by that Huffington Post contributor, due to the extreme danger of fatal outcomes from the slightest exposure. You can read what Robyn Charron, a tireless advocate for allergy awareness, has to say on this epidemic when she blogged for TMR a few months ago. And if you want to read what Heather Fraser thinks about it, you can get her (almost) free book The Peanut Allergy Epidemic: What's Causing It and How to Stop It.
So what's going on? What is happening? For this difficult question, I often defer to my good friend Beth Lambert of Epidemic Answers. In knowing Beth I am now less confused as to why this catastrophe is happening to our children. If you want to know her thoughts and reasonings then I urge you to read her book, A Compromised Generation. Or for a quick snapshot of what she thinks, read her blog here: http://www.acompromisedgeneration.com/blog/think-your-child-won't-be-affected-by-the-epidemics-of-autism-adhd-diabetes-and-asthma-think-again/
But the real reason why Beth inspires me is that she is spearheading an exciting new project that has the vision to explore this very topic in chronically ill children, figure out what's causing their illnesses, and reverse it so that they can be healed. Sounds incredible, right? Well in a world where the majority of people have subconsciously accepted that these new illnesses befalling our children – allergies, asthma, ADHD, autism, rheumatoid arthritis, Crohn's and many others – are the new normal, someone has to sound the alarm. Someone has to stand up and say "Wait a minute, this is not okay! This is NOT normal!"
So from this passionate stance, the Canary Kids Project was born. It is a project that plans to take 14 chronically ill children and document, both medically and on film, their recovery. The details of the project are here: www.canarykidsmovie.com and you can contribute to the fundraising campaign here: https://www.indiegogo.com/projects/the-canary-kids-project
I, for one, will do all I can to ensure that this project gets funded. You see, no one else is able to tell me their plan for reversing this crisis. No one else has the answer, the study, the one thing that can help us understand this epidemic. I am just a mom who is recovering her son from autism, so what do I know? Well, actually, a whole lot. And so do all the moms of autistic and allergic children in recovery whom I have the honor to know. But we're kind of spent, emotionally and financially. We need your help to fund this study and documentary. $10 at a time will do it. $50 at a time will do it. It's the only way.
~ Shamrock
About the author – Shamrock is a mom to three beautiful children, one of whom is recovering from ASD. She is a board member of Epidemic Answers and part of the development team at the Canary Kids Project. She is the co-author of Evolution Of A Revolution: From Hope To Healing and is a member of TEAM TMR, a not-for-profit organisation created by the  founders of The Thinking Moms' Revolution. For more by Shamrock, click here.