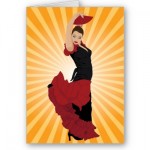 A young mother sits in the pediatrician's waiting room.  She looks around at other young parents.  Are they as nervous as she is? Are they going through a list of questions for the doctor?  Do they even know they should be asking some questions?  Her child's name is called and she strolls back to the small exam room ready for his check up.  She's ready to listen, but is also armed with confidence. 
The nurse checks the baby's height, weight and head circumference.  A quick review of any changes in his development and recent illnesses is documented.  The young mother prepares herself for the pointed statement that comes next, "And, he's due for his four-month shots.  Here's something to read while you wait for the doctor."  Without even glancing at the Vaccine Information Sheet colored papers, the young parent looks into the steely eyes of the nurse and says, "Oh, no thank you.  We're not doing those."  Stunned, the nurse tightens the grip around her pen and doesn't respond.  A few seconds go by. The nurse replies, "Well, the chart says you skipped shots at the last check up, so we're going to catch him up today.   Read the papers, okay?  The doctor will be in shortly."   
A chill goes up the mother's spine.  She temporarily wavers from confident to petrified.  Her child is, for the most part, vaccine-free.  She foolishly let the hospital staff give her hours-old newborn the hepatitis B vaccine.  In retrospect she realizes how ludicrous it was to allow that vaccine –- hepatitis B is a sexually-transmitted disease that neither she nor her husband have issues with.

The likelihood of her brand-new baby being exposed to it, and requiring a vaccine that has been linked with autism, was nearly impossible.  But, not being fully prepared for what many hospitals employ as standard operating procedure (to vaccinate babies soon after birth for sexually transmitted diseases) tripped up this new mother.  It wasn't until later, when she was preparing for her son's follow-up pediatrician's appointment that she really looked at what was going to be done to her child.  And, also what was going to be asked of her –- to blindly trust and consent to whatever the medical professionals told her was going to happen.  She'd allowed that at the two-week appointment.  And again at the one-month appointment.
 Not this time.  
For the next scheduled appointment the young mother decided it was her turn to call the shots.  She started to read.  She started to ask questions.  She started to analyze what was considered routine and why.   She looked up the names of the diseases routine vaccines were supposed to ward against.  Then she looked up what was in those vaccines.  She looked up their efficacy and what studies had been done, and those studies that hadn't been done either. 
Then she decided it was too many, too soon for her child.  
But, what she'd decided went against what her pediatrician and his staff were promoting.  At the previous appointment she asked to delay the shots until the next visit.  She promised to make that appointment after they told her she was endangering the life of her child.  They said she was not educated enough to make such important decisions.  They threatened to fire her from the practice.  The young mother thanked the doctor for his concern, said she'd read enough to know that her baby's body wasn't ready for that many injectible chemicals and toxins just yet.  She reminded him of her own autoimmune disease issues, and asked why her medical history was never considered in deciding which vaccines would be given.  Which ones could be contraindicated.  Which one would be least effective.  Which ones could maybe be more effective.  Which ones he could handle now, or which ones he should wait to receive until he was older and his immune system more developed.   Why did they claim whatever was listed on the schedule had to be given all at once?  She listened to their responses and added them to a pros and cons list she was making.  The side that said to scoop up her baby and run far away grew.  But, she'd promised to come back.  She needed to — to prove that either she was right in thinking all those vaccines was too many, or to give the doctor one more chance to prove his case that vaccines were necessary. 
Now at that next appointment, the young mother offered that she appreciated the chance for her son's development to be tracked and to go over what milestones she should be looking for next.  She then added that the 'preventative' treatments were not going to be necessary.  The nurse rolled her eyes as the doctor raised his eyebrows.  Both were ready to read the young mother the riot act, but were flabbergasted at what to say next.  The nurse left the room.  The doctor began the physical exam –- heart rate, checking reflexes, palpating the liver, taking measurements and making no eye contact and minimal conversation. 
The nurse returned with a clipboard and thrust it at the young mother with a combative air.  The young mother was confused.  It was her baby, her decision, her insurance covering the appointment, not the nurse's decision!  The young mother thought things out.  She put time and effort into this choice to vaccinate or not.  It was a decision she'd never truly thought out until having that baby. He was making her think about things that were more important and scarier than she'd ever had to make before.  But they were up to her — decisions she had to make and to also have respected.   
The young mother reached for the clipboard and scanned the document the nurse wanted her to read.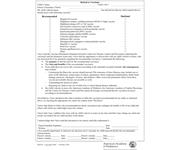 It was from the American Academy of Pediatrics (AAP) and targeted parents who want to opt out of vaccines.  Instantly the young mother thought that the title alone turns a young thinking parent into a careless or negligent shell of a human.  After reading the form the young mother pulled a paper out of the diaper bag and said, "I understand you want me to sign this paper saying I'm refusing vaccines, but I'm not going to sign that.  You see, the vaccines you want to give my child today are only recommended, suggested.  You haven't said anything directly to me about them yet.  You didn't even go over them.  You didn't talk to be about why you think my child needs them.  Handing me the Vaccine Information Sheet is a general info sheet—it doesn't cover my son's family issues or how he will handle them."  The doctor finally looked at the young mother.  He also looked like he'd been hit with a ton of bricks.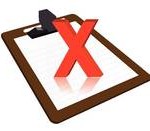 Attempting to speak, the young mother continued, "I can't sign that "refusal" form because you can't insist I get those shots for my son."
"Ma'am," the doctor stuttered, "Vaccines… it's part of the baby's appointment today.  It's what we do.  It's what you need to do, too… the shots help kids get immunity."  Looking to the nurse he asked, "Which ones again did we say we were giving?" The nurse was frozen in place.  Never before had she witnessed a young mother so brazen before.  
Not brazen.  Just a Thinker.  
Stumbling for the shot record, the nurse started, "DTaP, Polio, Hib…"
Interrupting the nurse whose voice was trailing off before saying each vaccine she was eager to plunge into the young mother's child, "Well, doc, really, if you think you can insist I get these vaccines today, then I'd like you to read this form for my own peace of mind.   
If you're going to actually counsel me on what's in those vaccines and why my child needs the seven you're suggesting he get, and you can guarantee no ill effect from them now or in the future, I might reconsider vaccinating him today."  
The doctor reached for the form.  It's simple yet straightforward.  The young mother didn't want to go into how both the nurse and doctor probably put more time into reading labels at the supermarket than educating parents on every single ingredient in every single vaccines.  She herself was more concerned with which hair care product would be best for her thick, curly, highlighted hair last year than what vaccines were on the market.  It wasn't until she was faced with being responsible for another human being's life and health that she realized how much more she needed to know in order to make decisions.  Surely asking the doctor to stand by the medicine he was pushing backed by his credentials wasn't too much to ask, was it? 
Apparently, it was.
The doctor left the exam room and asked the nurse to join him.  He'd taken the form the young mother asked him to review and said they'd be back in a few minutes.  For the twenty agonizing minutes they were gone, the young mother thought about the conversation.  She went over everything in her head, 'As the parent I'm responsible for the care of my child.  As the parent I can choose who treats my child.  As the parent I can accept that treatment or ask for an alternative according to my child's needs.  As the parent I should be offered as much information as possible to process every option.  And, as the paying consumer I am free to choose who I want to see as well.'  
Right? 
The young mother was nervous.  Every medical appointment she'd been to was usually rushed because of the sheer volume of patients intentionally stacked on the schedule.  This appointment was taking twice as long, and she was afraid it was not going to end well.  She started to pack up the baby's things.  Just as she put his sweater back on the nurse returned to the exam room.   
Thrusting the form at her the nurse said, "We aren't signing this.  It's not legit and has nothing to do with what the officials tell us to say." The young mother gently took the form, folded it and slid it into the outside pocket of her diaper bag.  Feeling as if she could easily burst into tears she picked up her son, turned to face the nurse and said, "I understand you're running a business here, and that all those vaccines help make you money.  I realize that some good might have come from the vaccine program at one time, but to ask me to inject those vaccines into my baby is ridiculous.  You have no idea how they interact with each other or how he'll handle them. His little body… it's so little, still developing.   I can walk away knowing that I had found enough information to support my decision to say no thank you today.  It's a shame you and the doctor couldn't do the same –- to take time to listen to me or attempt to educate me.  Please don't call us for any follow-up appointments.  We'll be going elsewhere."   
The nurse rolled her eyes and barely moved aside so the young mother could leave the room.  Smiling to the receptionist without saying a word the young mother held her son tightly, gave him a small kiss atop his forehead and left.  She buckled her son into his car seat and started the car.   
Leaving the parking lot, watching the pediatrician's office building get smaller in her rear view mirror as she drove away she felt a tear roll down her cheek.  It was a tear of sadness and disappointment.  A tear of pain and loss.  It was a tear of despair but also of outrage.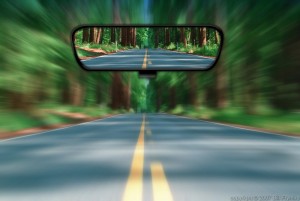 Vowing to remember this moment the young mother promised her bundle in the back seat that she would never let another person dictate what they thought was acceptable for her son's health or his well being.  Never.  
The freedom to think includes the freedom to do. The young mother promised to not just think about what needed to be done for her child but to also do it; and to do it well.  Standing up for herself and for her son that morning was liberating.  It was also painful. Another tear was shed as she recalled how the nurse attempted to belittle her. It was a reminder of how much courage it took to do the right thing. It was going to take more strength and knowledge to make bigger decisions for her son's future. Going against the grain wasn't what she'd planned. That part wasn't going to be easy. But she knew it was the right thing to do. In a very short amount of time she'd evolved from not knowing anything to knowing more than enough. The young mother would forever be a Thinker.   
Freedom consists not in doing what we like, but having the right to do what we ought. ~Pope John Paul II
~Mamacita