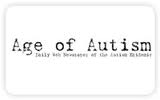 Editor's Note: Mary Holland and Rolf Hazlehurst will be featured Thursday at a Congressional briefing at noon in the Rayburn House Office Building, Room 2203. The event will serve as a preview for the House reform committee hearing next month on the vaccine injury "court," which Congress created in 1986 and now, for the first time, is taking a look at what it hath wrought. It isn't pretty. Staffers will get a look at the new video on the court's dysfunctional functioning, narrated by Rob Schneider, and an even newer one on Gardasil's damaging but widely dismissed effects on so many young women. Hope to see you there if you're in town. — Dan Olmsted.
There is a FB event you can read HERE. Please contact your Representative and ask him or her to send a staffer – the directory for Congress is HERE.
You can read the rest of the article at the Age of Autism here.