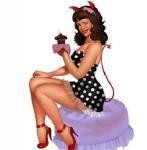 Many years ago, a friend mentioned a therapy called Son-Rise. We were still new to the world of autism, but had a few years experience under our belts. We looked into it but at that time, I couldn't bear the idea of 'joining' our son in his stims or "isms" as they are called by Son-Rise. I pushed Son-Rise out of my mind at the time, not knowing that one day, I would end up in Sheffield, Massachusetts at a Start-Up program. We focused on ABA, because that is what all the professionals pushed on us. We did intensive ABA for two years with no improvements. What we gained from it was a rigid, routine-obsessed little terrorist. Joining in some of those new behaviors would have terrified me, so it was ignored. We focused on extinguishing the behaviors and sometimes removing them by force as demonstrated by our son's therapists. The act of extinguishing the behavior goes against everything Son-Rise stands for.
Son-Rise teaches you that our children's potential is limitless. I think it is safe to say that they flip the bird to anyone that says otherwise. We didn't get this from ABA. ABA taught us to force our child to conform and from that, our son began to resist. Wait, that doesn't do it justice…our son REVOLTED! He has stood steadfast, resisting anything we do with him as a result. He went from a laid- back, go-with-the-flow kind of kid to an oppositional, defiant boy that typically wants nothing to do with his parents and brother. Son-Rise has a "deep acceptance of and respect for our children" and their stims. ABA wants to squash the behaviors like a bug, only adding frustration, anxiety and more stimming. That has been our personal experience. So at this week-long seminar, I really had to take a step back and try to undo everything I had learned for the last eight years. I wasn't sure I was going to be able to do that. We learned about love and acceptance, and what I liked most about the view of acceptance, is that we are accepting our children and their autism, with the express purpose of pulling them out of it and leaving autism behind. For good. Initially when I was told that I would be learning to accept my son's autism, I wasn't really sure I was cut out for that, but the more I learned from the staff and volunteers, the more I understood that we were all there to kick autism to the curb. We were just approaching it from the inside out, rather than trying to knock the house down to get our child out.
I was really pleased to see that Son-Rise supports biomedical interventions, diet, sensory integration and auditory integration therapies. I felt at home with that and was happy to see how open and receptive families were to it. I was a bit overwhelmed at first because so many families came to me for help and information on how to get started. It really made me realize how long we've been doing this and how many different approaches we've taken with our son. I was more than happy to talk and even more eager to help. If only I could have had access to the internet and my computer…I could have thrown so much more information at them! While talking to one couple about what we've tried, what had worked and what didn't, I realized at that moment that our son is so much further along than I credit him for. I know, I know. I always say it, but I didn't truly mean it or feel it. Talk about a wake-up call. While talking to them, an image of a chart appeared in my head of all the things we've done and tried and whether it was successful or not. I promised myself that once I got home, I would actually make that chart and review it.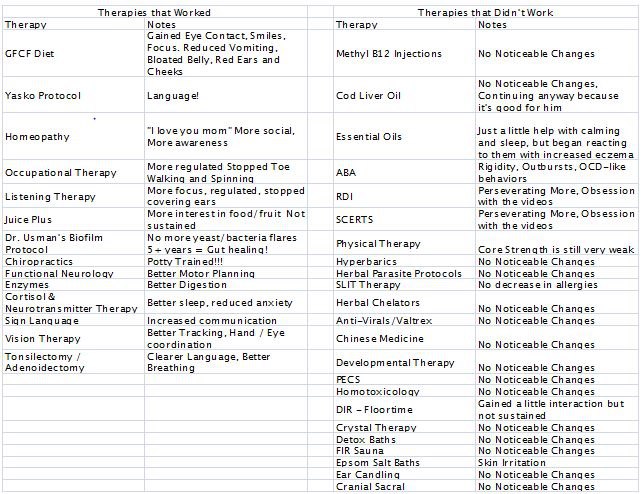 Once reviewed, I had lots of things that failed, but I also had more things that ended up being a success than I had realized. That is when I realized that I always choose to focus, not necessarily on the negative, but on what we still needed to achieve. I should have been spending more time celebrating what we've done, where we've gone and that would have allowed me to see how close we are to the finish line. I was telling some of my TMR friends that I finally feel that we're so close, that our son could probably piss over the finish line! All this time of choosing to focus on where we still had to go, I didn't stop and enjoy where we were, at that moment. I learned, with the help of some friends and the Start-Up, that I can choose to be happy with everything. Why sweat the small stuff right? I honestly can't understand why I have been freaking out about stuff that is honestly out of my control. So the kids dropped a glass of juice…big deal! I can and will choose to be happy from now on. That is what I kept in the back of my head when creating the spreadsheet of all the therapies we've done over the years. I believe it really helped me reflect on what did and didn't work. Had I not had that frame of mind, I think that chart would have ended up looking very different.
I can finally celebrate the things that worked the most for us, like chiropractics allowing our son to finally feel the sensation of urine sitting in his bladder, stool moving through the colon toward the rectum and giving him the opportunity to then realize that is why we were bringing him to the toilet all those years. Dr. Usman's biofilm protocol allowing his gut to heal so he no longer had chronic diarrhea. Dr. Yasko's protocol is what brought us language, and then homeopathy brought him to say, "I love you, Mom." I've celebrated these things in my head, but never in my heart. I probably did it to protect myself, never knowing if it was going to last or ever happen again. Now I know that it will, and that is because I've changed the way I think. After I was home, I went to the playroom with our son and started using the techniques I learned. What happened next was nothing short of a miracle. We bonded through acceptance — something that was repeated over and over again throughout the week. I always complain about how my son and I never bonded, not even when he was an infant. There was never a connection…until now.
The list of attempted therapies and protocols that appear to have done nothing but drain our bank account were still worthwhile. Had we not done them and given them a chance to be the 'magic bullet,' then we would have always wondered, "what if." We thought for sure that Methyl B12 shots were going to give us vast improvements, but it did not. One family started cod liver oil and immediately gained language. We only noticed fishy smelling burps. Other families swear by hyperbarics and that it increases language, attention, helps heal the gut and many other things. This may be true; however, that wasn't the case for our family. PECS, or Picture Exchange Communication System, brings language to some kids, but it didn't help our son. Sign Language did more for our son's communication than a bunch of little picture cards. What works for one child obviously won't work for another, and the reverse is also true. The Yasko protocol was HUGE for our child, but I know families that hated it and saw no benefits to doing it. Chiropractics is another thing I recommend to many families, but not all see any benefits from it like we do, and that's ok. What matters is that we are heart-and-soul invested in our kids. We also have to choose to be happy with the little things. Otherwise, we lose perspective, like I did up until recently. I had no idea how close we are to the finish line and because of that, I have that fire roaring inside me to make it over the line.
I shared these thoughts with one of our current ABA therapists. She is an amazing woman whose main goal and purpose in life is to help our kids. She's still a college student and aspires to open her own clinic using various modalities. I thought that she may find this interesting and even though it wasn't recommended by Son-Rise staff, I felt that she was a perfect person to share this knowledge with. I shared with her my experience with joining my boy in his stims (isms) and how he kept looking at me with a thoughtful expression. This happened over and over again. I would thank him for looking at me, for being interested in me and what I was doing, all the while, he would look at me as if I were alien to him. I kept following what he was doing and listening to him giggle to himself when I wasn't able to make the right sound effects.
https://www.youtube.com/watch?v=-eyig_V-_5o
He had never laughed at me before like that. He was totally engaged, even though we were basically doing parallel play. After a bit, he looked at me and made the sounds again and told me to practice. Really??? He eventually gave up trying to get me to do the noises right and went right back to playing with his Angry Birds figures. I went right back to copying him. After a few minutes, I realized that he was staring at me again. So, I looked back, thanked him for looking at my eyes and just looked back at him. He gave me a gentle smile before leaning in to kiss me. This was the first time his leaning toward me for a kiss seemed so connected. It is hard to explain, but in the past, it was more like he was going through the motions, whereas this time, he really seemed engaged. After giving me a kiss, he looked at me and smiled again. I was about to say something when he then said, "Thank you for playing with me, Mom". My heart skipped a beat and there was a lump in my throat. I thanked him right back for allowing me to play with him. The difference this time from every other time I played with him was that he was far more engaging than he's ever been with me. It usually feels like he is just going through the motions — going step-by-step like he had been taught, like following some choreography. This time was so different, and he felt totally present with me. I'm sure he was thinking the same thing of me! Our therapist tried the same thing and was just floored at how well it worked! She experienced the same connection as I had the day before. What a wonderful experience for all of us. Stress levels were down, no one was making him mad or upset for stimming on his Angry Birds…we were all having fun and connecting.
A couple of days later, I caught my boys actually playing together. Most of the time, it is my youngest trying to force his brother to play with him and that usually resulted in him getting smacked. Apparently, the little one had been observing me because I caught him joining his brother in his verbal stims and they were both interacting together.
I just had to run and get the camera and get it on tape. I don't know anyone that would have believed me had I told them. So here was my proof! I'm so happy we found something so promising… if not to pull our son out of his autism, to at least finally give our youngest the relationship he's been craving from his brother.
I am forever grateful for the week long break away from home, for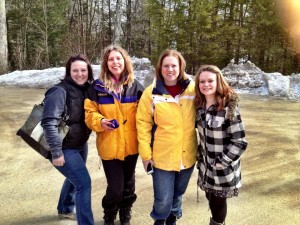 the new friendships made, and for learning how to accept my son, which has enabled us to develop a bond. I am accepting him whether that includes his autism and vaccine injury or not, I don't care anymore. What is important to me is that he truly knows that I accept him. I learned how to let go of things I do not have control over, like the fact that I made a rotten choice to have him vaccinated while on antibiotics. I FUBAR'd that one, but I can't change that. What's done is done and I'm moving on. I've learned to pick my battles more swiftly but also with more strategy. Our son's story mirrors the story of Raun Kaufman, the boy who's parents founded Son-Rise. http://www.autismtreatmentcenter.org/contents/other_sections/son-rise-program.php We were told to give up on him and that our son was hopeless. We were given a list of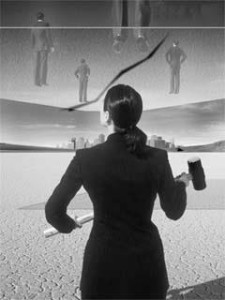 things he'd never do, and we've proven each one wrong. I know he is recoverable, I've seen him come this far without a bond between us. Imagine the potential when we do develop that strong bond we've been missing the past 10 years. The finish line is in sight, and I can see him running right over it, focused on where he wants to be in life. Just when I began to think there was a glass ceiling, someone handed me a hammer.
~Cupcake
For more blogs by Cupcake click here.