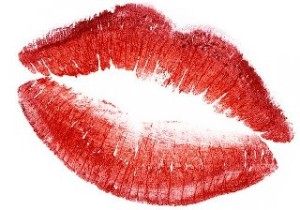 In my own little autism world…..in the circle of people I interact with in my journey to heal my family of various environmental illnesses including autism…..I feel a growing momentum.  I see an increased understanding and developing acceptance of the role of parasites in environmental illness recovery.
There are those who believe that parasites are the causative explanation for ALL illnesses, hence the title of  Hulda Clark's book, The Cure for all Diseases.  I mean no disrespect to Ms. Clark, I learned A LOT from her book and other works, but I'm not *there* yet at this point in the process of my own personal parasite discovery and I'm not sure I'll ever get there.  However, I can conceive that they could be a factor, an important and often overlooked step in the recovery of nearly all diseases.  Quite possibly, parasites may be the reason that many are not achieving more in their quest for autism and other environmental illness recovery.
If you can accept the fact that an impaired immune system is the cornerstone of nearly every disease, and that with an impaired immune system your body is not able to effectively fight off foreign invaders like bacteria and viruses, then it is not that large of a logical leap to think that a different foreign invader – an egg or larvae of a parasite – could invade, hatch, grow, reproduce and thrive in your body just as easily as bacteria and viruses.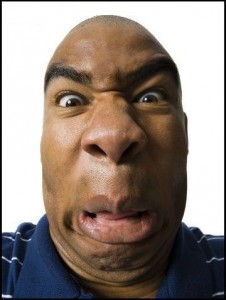 However, it seems very hard for humanity [or maybe just Americans?] to accept the idea that parasites could be an issue for them personally.  It is easier, dare I say more comfortable, for us to believe that parasites happen to people that live in dirty places or third world countries.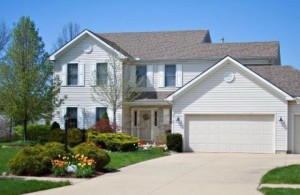 Not.In.My.House.
Some of the most respected DANs and other autism doctors and just about EVERY traditional med doctor scoff at the idea that parasites are something that need to be addressed during the healing process.
I have spent a lot of time pondering this.  Why?  Why does it seem so improbable that parasites could be impeding a child's recovery process?  From a traditional medical perspective, the treatment modalities exist.  There are a number of pharmaceutical medicines that could be prescribed to deal with parasites.  I ponder why pharma doesn't market them more.  Some sources estimate that between 85-95% of people are infected with parasites.  Think of the million$ that pharma could make!  They've managed to figure out a way to make having low testosterone sound *cool* … "Do you have low 'T'?" says the deep, booming, masculine voice on the TV commercial…HA!  Can you imagine what the marketing/advertising might be for parasite meds?  We could have a lot of fun with that!  Name that parasite med!!  No Squirm!  Fly-Away-Fluke!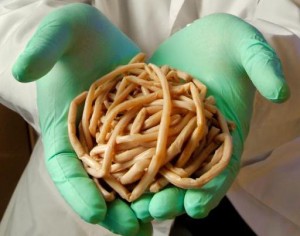 Back to the issue at hand.
A person who has impaired immunity who is being fed loads of supplements and expensive organic foods makes for a great host for parasites…..and guess who is eating most of the supplements and expensive food? Not the human!  A person on a high-sugar diet is even better!  People love to say, "but I don't eat sushi…so I caaaaan't have parasites!"  But the reality is that you can just as easily contract parasites from that restaurant salad you ate last week.  An infected mom can pass them on to her fetus, and people who live together tend to share them amongst each other (including pets).
Some of you are asking yourself, "OK, what do I do now?"
That's a really good question.  The autism community is just now beginning to get serious about this, and right now there are still more questions than answers.  Naturally, the first question is, "How do I know if I have parasites?"
Well, you could order a test.  You could get one from your doctor, or there are others available for direct purchase from various labs.  It has been the experience, though, of friends of this writer that these tests are rarely accurate.  Very.Rarely.Accurate.  And there are many reasons why.  In his book, "Accidental Cure", Dr. Simon Yu says:
Why are parasite problems overlooked?  First, most of the parasites have very complex life cycles that are often outside of the intestinal tract.  Second, we only look at stool samples.  Third, stool samples are old and semi-destroyed when collected and sent to the lab.  Stool samples should be fresh.  Fourth, most laboratory technicians and pathologists don't have enough training to recognize ova and parasites in the stool."  (pg 110)
 Dr. Yu and Dr. Dietrich Klinghardt are the only two doctors this writer knows of who know how to effectively detect and treat parasites.  Both use detection measures that the traditional medical establishment would consider quackery.  Dr. Yu uses EAV testing / Acupuncture Meridian Assessment to assess parasite load and other bodily stressors.  Dr. Klinghardt uses Autonomic Response Testing, which is a biofeedback-enhanced physical exam.
Given so few readily-available and accurate testing options, many are resorting to treating without a positive test.  But what are the treatment options?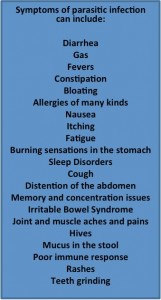 For those inclined to keep their distance from pharmaceuticals, there are many natural treatment options.  On Curezone, adults and parents gather and discuss their experiences with natural/herbal options like Humaworm, Clarkia, Paragone, and many more.  There are also accompanying treatments like zappers, rife, etc.  But it is generally accepted by the veterans of the do-it-yourself parasite-killer community that these approaches are effective as a broad-spectrum approach to parasite management but will not kill the larger Ascaris (roundworms can grow to 20 inches or more) or tapeworms.  If you spend enough time on curezone and other parasite treatment forums, you will read a number of theories and anecdotes of different ways to kill off large Ascaris and tapeworms.
Then there's the pharmaceutical approach.  Again, there are many pharmaceutical medications created to kill parasites.  There are very, very, very few doctors who understand the prevalence of the parasite issue, and even fewer who understand how to use pharmaceuticals to EFFECTIVELY kill parasites.  The pharmaceutical manufacturers' recommended dosages are too low. The treatment duration is too short and is not repeated at the appropriate interval.  So even if you went to your GP or autism doctor and were able to convince him/her that your child does have (or might have) a parasite infection regardless of what their inept test result shows, if you were still able to convince the doctor to prescribe parasite medications, the doctor would not give enough medication for a long enough period of time and repeated at the appropriate interval. It would not be enough to make much of an impact on your child's parasite load.  And this is potentially dangerous given the fact that parasites can develop resistance to substances that are supposed to kill them if the substance is not administered effectively.
I avoid pharmaceuticals at all cost.  I'll grab a homeopathic remedy, herbals, or otherwise natural healing alternative any day of the week and twice on Sundays.  That's how I roll.  That's my personal choice for my family.  H o w e v e r….parasites may just be the exception to my rule.  Given their complex lifecycle, where many types of parasites will travel all around the human body while growing to maturity, and given how easy it is to get infected and therefore re-infected, parasites are very hard to kill without bringing out the big guns.  And even then, it's really a matter of management, as opposed to eradication, until you get to the point in the healing process where your immune system can manage them on its own.  Even then, regular 'deworming' programs may be necessary for the whole family, especially if you have indoor pets.  Don't forget to deworm the pets!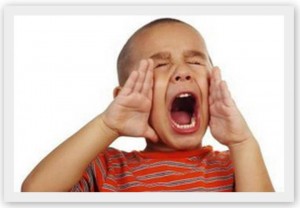 Calling all trailblazers!!!!
We need more help.  Drs. Klinghardt and Yu are simply not enough.  (and Yu, BTW, is not an autism doctor and prefers to treat adults)  We need our community of biomed doctors to take a fresh look at the parasite issue.  Both Drs. Klinghardt  and Yu have offered to consult/train other doctors willing to learn their methods.  Who will step up?  We, as parents, need to create the demand.  Talk to your doctor about your concerns, encourage them to reach out to Drs. Klinghardt and/or Yu and lets keep the momentum going.
Now circling back to one of my first points.  I do not believe that killing off parasites will cure autism or any other environmental illness all by itself.  But it very well may be a crucial and –  dare I say –  unavoidable step for many on their pathway to healing and recovery.  On page 111 of his book, Dr. Yu says:
"Other overlooked causes of modern illnesses include heavy-metal toxicity, hidden dental problems, nutritional deficiency, food allergies, environmental toxicity, and detoxification needs. ….these neglected problems often promote more susceptible medical conditions in which parasites thrive.  Therefore, treating parasites is not good enough.  You must correct the underlying problems and restore the biological terrain and the immune system.  Otherwise, parasites will return and repeat their complicated life cycles and baffle medical doctors."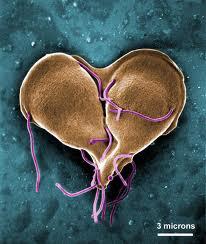 Sugah
xoxoxooxox
MUAH!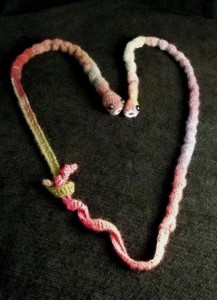 For more information on Dr. Dietrich Klinghardt, M.D., PhD visit http://www.klinghardtacademy.com.
For more information on Dr. Simon Yu, M.D., visit http://www.preventionandhealing.com.
P.S.  One of the more interesting websites I've found in our healing journey is betterhealthguy.com where Scott Forsgren details his journey of healing from Lyme disease and other complimentary issues including his experience dealing with parasites.
For more posts from Sugah, please click here.