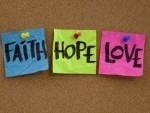 Isabelle is a 10 year old girl whose brother was diagnosed with Autism.  She relates in her own words how it has changed her life and her family.
"Ready or not here I come!" was the sound of my little brother and I playing a fun game of hide-and-go-seek. Playing hide-and-go-seek is fun. Have you ever played hide-and-go-seek before? I have.  This is a story about a time my little brother was diagnosed with autism.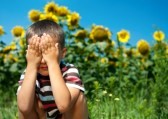 My little brother used to talk a lot. He would dance and play with me. He would laugh and he would cry. I remember those fun days. We would hide from him and say, "I'm going to get you!" He would burst out laughing! My parents would hug and kiss him and Joshua would hug and kiss them back. He would love to go out to eat or to the store without screaming and crying. I remember his ear splitting cries when we left the room, and his slimy, cold, wet, drool kisses he would always give.
I came home one day and I saw my parents crying and hugging Joshua. I thought he did something dangerous or he was dying. Then they looked at me with sad eyes and, "Our life will never be the same." And I knew I wouldn't too! I could feel tears in my eyes. The burning sensation made my eyes fill up faster. I was speechless! My little brother Joshua James Olivas was diagnosed with autism.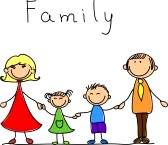 Autism is a condition characterized by difficulty in communicating and forming relationships with other people and in using language and abstract concepts. But in an easier way to say, he sees life a little different than I do.  Life has been pretty hard since that day. We eat organic and gluten free/dairy free food and we have what feels like a million therapy sessions every week. He is getting better very slowly but we take it day by day. On the bright side he loves his new diet! And I love him! He loves to cuddle, tickle, laugh and run.  He may have autism, but he loves his family.
Our bonds are strong and I think that is one thing autism can't take from us, that and the fact that we LOVE him. We will continue to try to fight to win my Joshua back, and I know one day we will WIN! I just told you about a time my little brother was diagnosed with autism and I will never forget.
~ Isabelle O.